Philadelphia 76ers center Joel Embiid is reportedly on the verge of signing a brand new endorsement deal with Under Armour.
According to Yahoo! Sports, the former All Star is expected to finalize the deal sometime today. With the reported signing, Under Armour will add another superstar to its roster to market its basketball division alongside signature athlete Stephen Curry. 
Despite Embiid's dominance on the floor and charisma off of it on his various social media accounts, there are some variables to consider. For one, big men (aside from Shaquille O'Neal) have notoriously been considered unable to sell shoes. That being said, brands seems to have forgone this belief recently, with Puma making a handful of the signings to revive its basketball division centers like DeMarcus Cousins and number one pick DeAndre Ayton.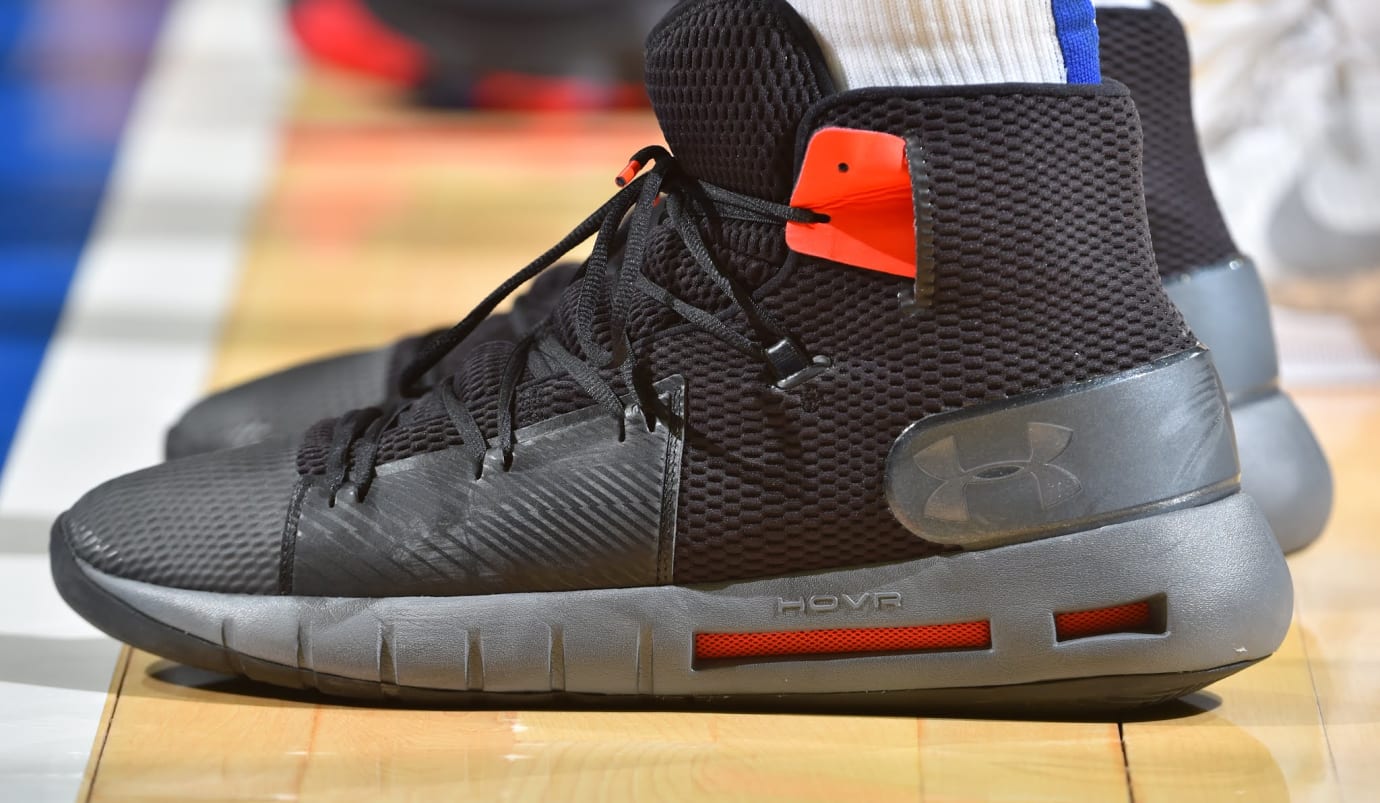 Embiid is entering his fifth NBA season for the Sixers and despite a slow start to his career thanks to nagging injuries, it seems like he might finally be starting off at full health. The 24-year old previously wore Adidas throughout his first four years, but has been spotted in the Hovr Havoc model during preseason. 
Only time will tell, but no word just yet if this deal will blossom into a signature model for Embiid in the future. Under Armour has yet to respond to Sole Collector's request for comment at this time. 
UPDATE (10/10): Joel Embiid has officially signed a five-year endorsement deal with Under Armour. According to ESPN, the average value of the deal will make him the highest paid center in the league.  
"There's a stereotype about big men that can't sell shoes. When I look at myself, I'm not a big man; I'm a guard," Embiid told ESPN. "I can do everything on the basketball court. You can name it—pass, post up, shoot the ball, bring the ball up, being a playmaker—so I'm excited to break that stereotype. I can't wait to do so much more with Under Armour."
Perks of the deal will reportedly include custom footwear, commitment to charitable initiatives in Philadelphia and Cameroon, and potential for his own apparel and footwear lines in the fututre.