The dust is beginning to settle a little over a year after charges were brought forth against Adidas global marketing director of basketball Jim Gatto and a former brand consultant.
Today in New York federal court, a jury's three-day deliberation came to a close after passing down a guilty verdict in the corruption case against Gatto, former Three Stripes consultant Merl Code, and sports agent Christian Dawkins. According to ESPN, each defendant was found guilty of wire fraud and conspiracy to commit wire fraud, with Gatto receiving an extra count of wire fraud for his involvement in what's been described as a pay-to-play scheme.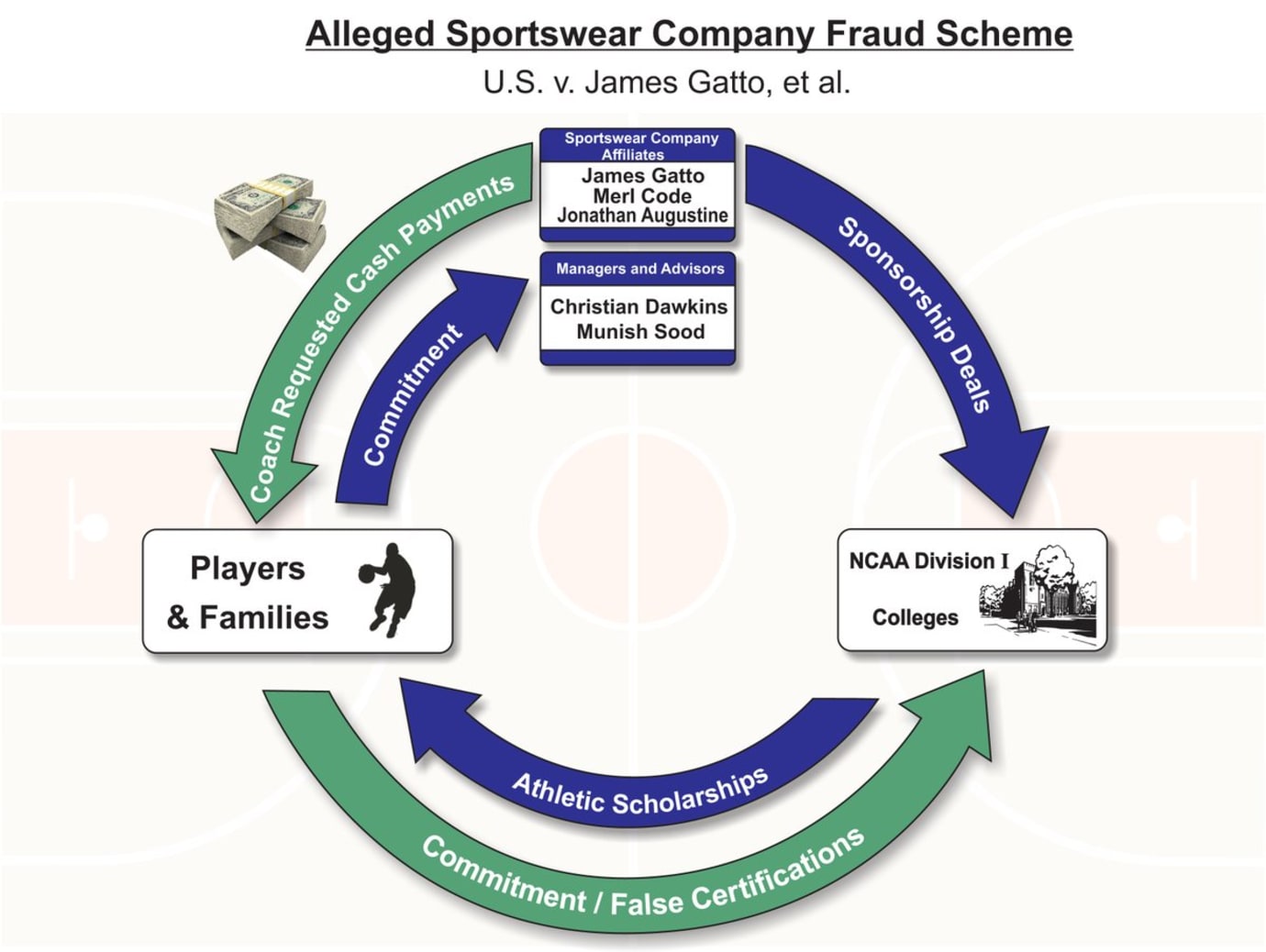 2017's complaints alleged that the trio had guided high school ballers to Adidas-sponsored universities and sneaker deals with the brand upon going pro. In exchange, players were said to have received money from Adidas, which was paid out by Code, Dawkins, and Gatto. Some of the more notable examples involved Brian "Tugs" Bowen, who was reportedly paid $100,000 to attend Louisville, and Billy Preston and Silvio De Sousa, whose families were offered $90,000 and $20,000, respectively.
The defendants will be sentenced on March 5, and attorneys say they could be looking at between two to four years in federal prison. 
"We cooperated fully with the authorities during the course of the investigation and respect the jury's verdict. We look forward to continuing to work with the NCAA and other stakeholders in a collaborative and constructive manner to improve the environment around college basketball," Adidas said in a statement. "We have strengthened our internal processes and controls and remain committed to ethical and fair business practices."