Around this time last year, the sneaker community lost one of its most important voices in Gary Warnett. A man of many hats, Warnett was perhaps best known for its influential Gwarizm blog and behind-the-scenes work with top brands. One such brand is Reebok, which has prepped a special friends and family make up in his honor.
Designed by Warnett's close friend Simone Smyth with help from Sneakersnstuff buyer Mubi Ali, this Workout Ripple Low takes elements from one of Warnett's previous designs on the Classic CL Leather and applies it to a new model. Its upper is covered in arrows lifted from English prison attire, a detail which was chosen by Warnett as a reference to the Classic CL Leather's reputation for showing up in footprint form at the scenes of crimes.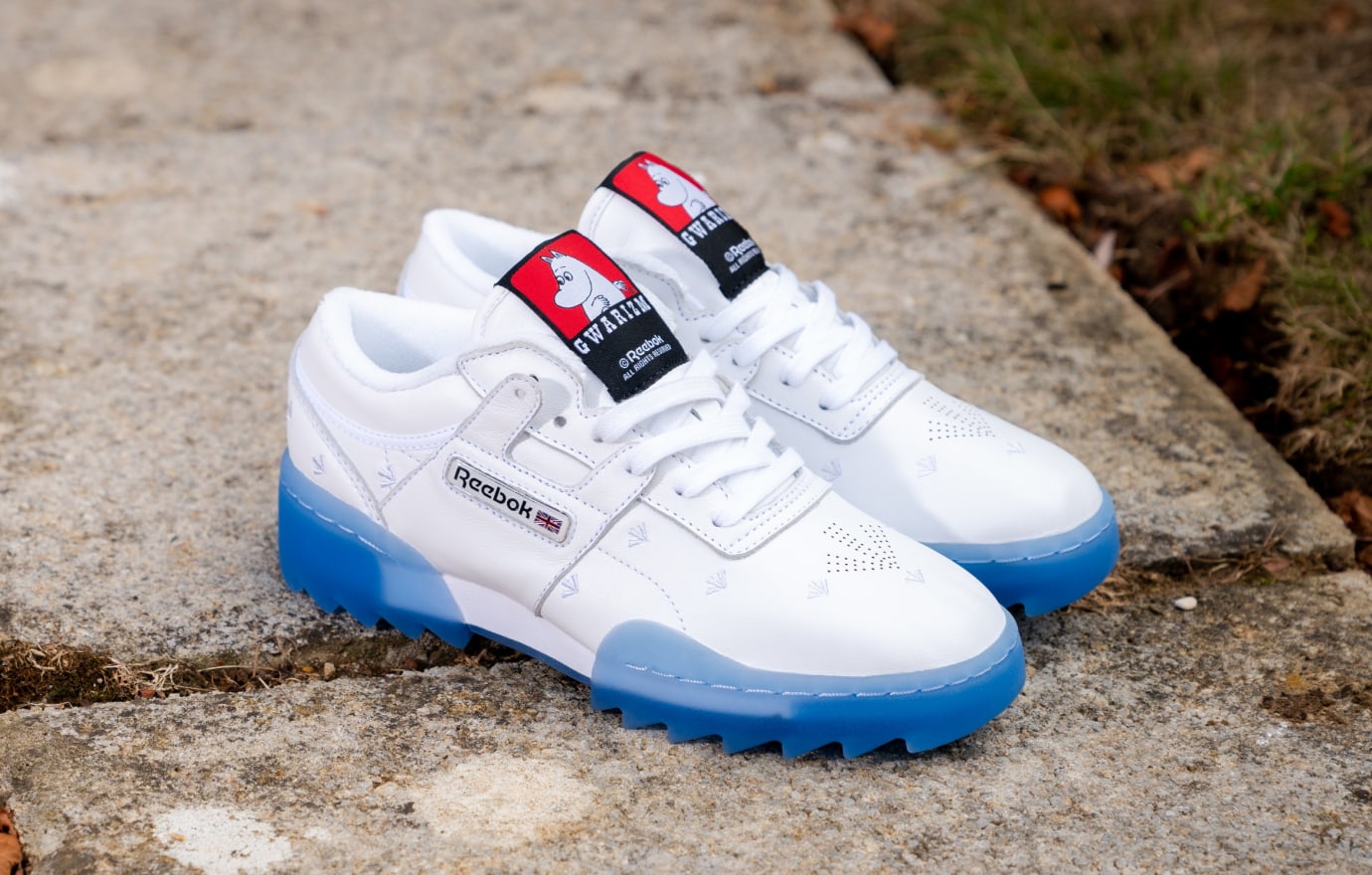 To further the collab's English connection and ties to Warnett's interests, Smyth chose the Workout Ripple, which she says is a nod to the UK's house and garage music movements. Meanwhile, the tongue features Warnett's Gwarizm logo designed by his friend Charlie Morgan.
And that's not all. To keep things extra OG, Smyth convinced Reebok to bring back the metal and plastic side logo overlay, a detail which hasn't been seen since the shoe's original run.
"He has left behind a massive legacy, and he will live on in the hearts of the people he engaged with and inspired. Through them, his principles, philosophies, and achievements will become immortal," Smyth said of Warnett.
This Reebok Workout Ripple Low will be gifted exclusively to Warnett's friends and family and will not be made available for purchase.