Since joining Instagram late last year, Will Smith has proven time and time again that he's able to keep up with the culture, and his latest stunt is no exception.
In a parody of the unboxing videos that have dominated YouTube in recent years, Smith got behind the camera to confirm his rumored laceless "Fresh Prince" Air Jordan 5, but that's not all. He also revealed a second friends and family version—limited to just 23 pairs—which uses traditional shoelaces and the "Grape" accents but covers the entire upper in a gold sateen sheen.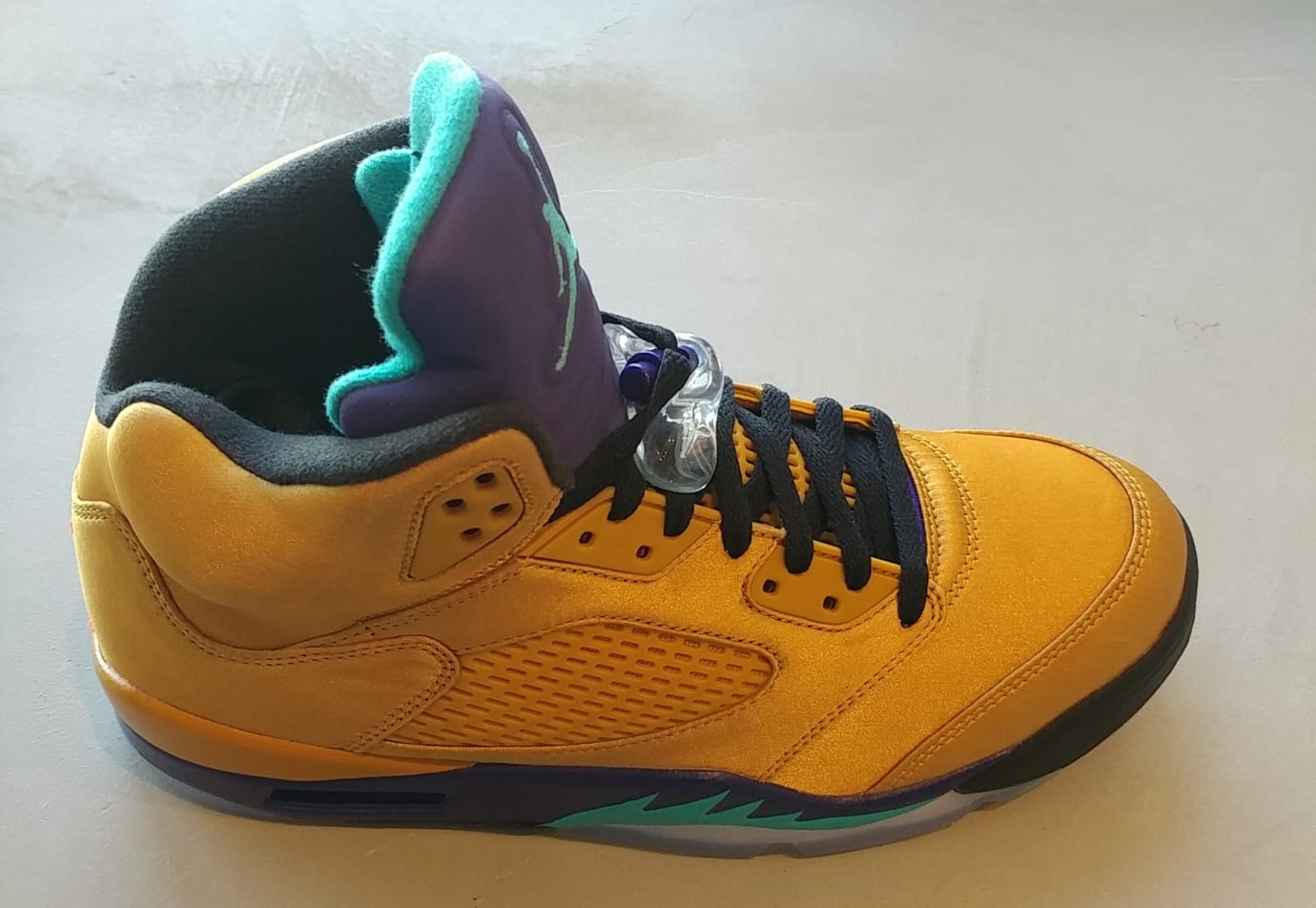 Leaving no detail overlooked, the unveiling even includes a fake Instagram profile (@philasneakerguy68) with amateur photography and tags similar to what one might find on an actual sneaker leaker's account.
Ahead of Smith's 50th birthday on Sept. 25, fans can sign up at Omaze for a chance to spend the day with the Fresh Prince and take home one of the 23 friends and family Air Jordan 5s.
As for the retail version, 19,000 pairs will be released on Smith's birthday.