San Francisco 49ers quarterback Jimmy Garoppolo is the newest member of Jordan Brand. 
Although an official announcement has not been announced just yet, ESPN's Nick Wagoner reports that it should occur some time in the next week. The Illinois native told ESPN that signing the endorsement deal was a dream come true since he grew up being a big Chicago sports fan. 
"Since I got in the league, it was one of my dreams to be with Jordan and it came true, so I'm pretty excited about it," Garoppolo told ESPN. As one can expect, Michael Jordan was a focal point of his Chi-Town sports fandom growing up in the '90s. "Ever since I was a little kid, he's been my favorite athlete, so it's pretty cool to be part of his brand now," he said. 
In recent weeks, Garoppolo has even been practicing in cleat versions of the iconic Air Jordan 11.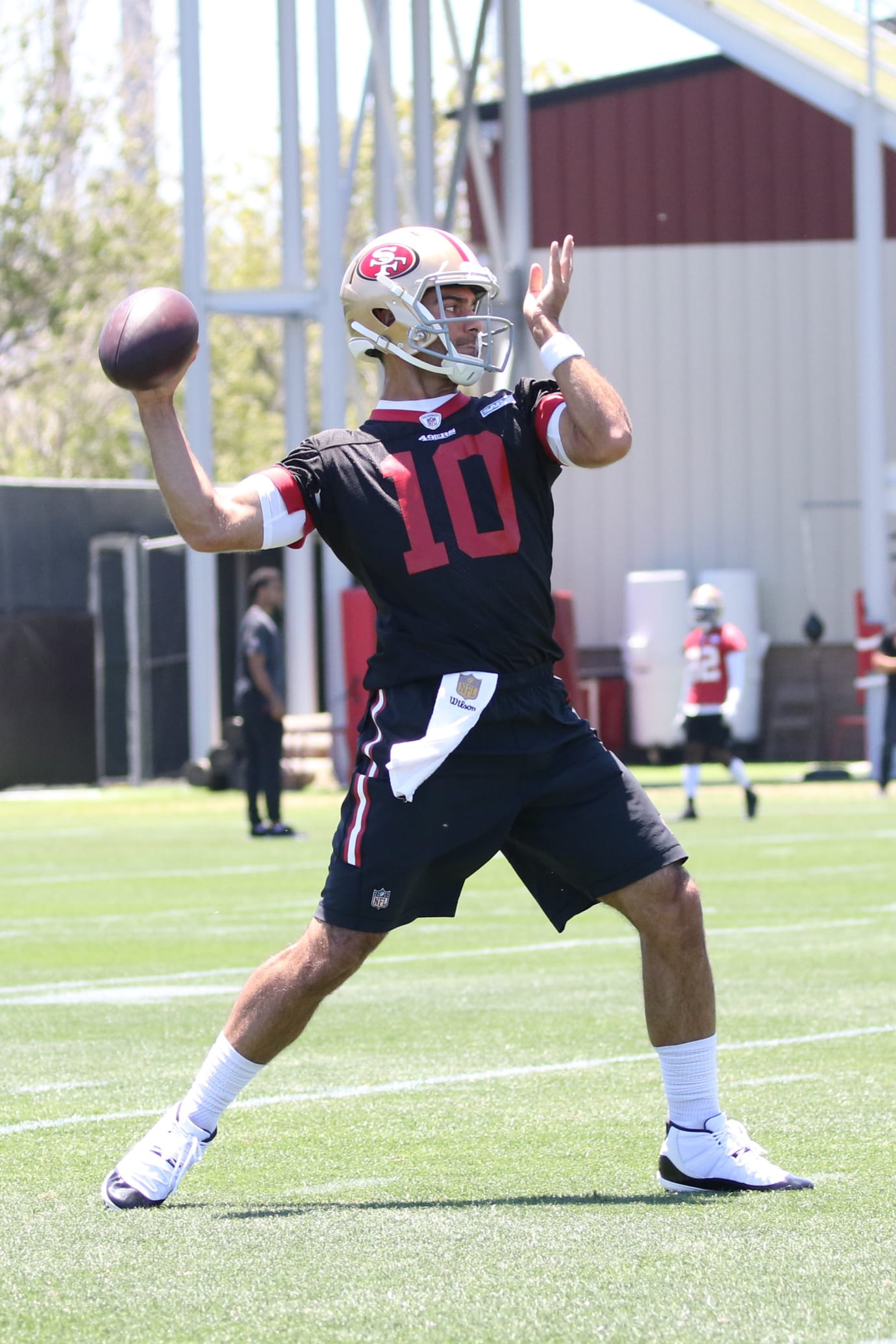 Jimmy G is entering his first full season as an NFL starting QB. Most of his career was spent on the bench for the New England Patriots as Tom Brady's backup before he was traded over to the west coast franchise early last October. The 26-year old's tenure as the team's starter is off to an impressive start. He closed out last season with a perfect 5-0 record in the final five games.
Garoppolo looks to extend his winning streak when the Niners take the field for their season opener at U.S. Bank Stadium against the Minnesota Vikings on Sunday, Sept. 9. The QB says there is some special footwear planned for the contest as well.