France won the World Cup, Travis Scott had a number one album, Kobe Bryant turned 40 years old, and loads of sneakers were released for our consumption pleasure. Summer 2018 has been a good one for footwear connoisseurs, or just anyone who gets excited by the prospect of buying a new pair of shoes. It's easy to say that every summer is a good summer—what's to hate about warm weather, wearing shorts, and getting extra time off to spend with your friends? The shoes can often be an afterthought with all of that going on, but it's also the ideal time to break out all the shoes you've purchased and saved for good weather. It just so happens that this year is quite unlike other summers of the past. But what's been the best sneaker kicking around the past few months?
What makes 2018 a special year, or summer, for sneakers is the shear breadth of design and sneaker diversity. It's not dominated by retros of yesteryear, remakes of shoes that we've seen 15 times in just as many turns of the moon. Sure there's been near one-to-one remakes of some of the most time-honored Air Jordan models, obscure callbacks like the Nike Air Skylon 2, and Adidas digging into the archives to resurrect the likes of the Forest Hills. But there's also been a handful of new models to break through the surface and make an impact.
Where do we start? The Nike React Element 87, to me at least, is one of the biggest sneaker surprises in years. If you showed me a picture of this shoe four years ago and told me it's what everyone was going to want or that it would resale in the ballpark of $400, I don't know if I'd believe you. It shares some similarities to Nike shoes like the Flyknit Racer and Trainer with its flimsy upper. The most notable feature on the shoe, however, is the translucent upper, which harkens back to the good old days of street artist Espo's Air Force II, Invisible Women Air Force 1s inspired by the Fantastic Four film, and counterfeit Air Jordans. People have been contemplating crazy sock choices for the shoes, although most have been going for simple white Nike socks with a check at the ankle, while waiting for the Undercover collaboration to hit the market.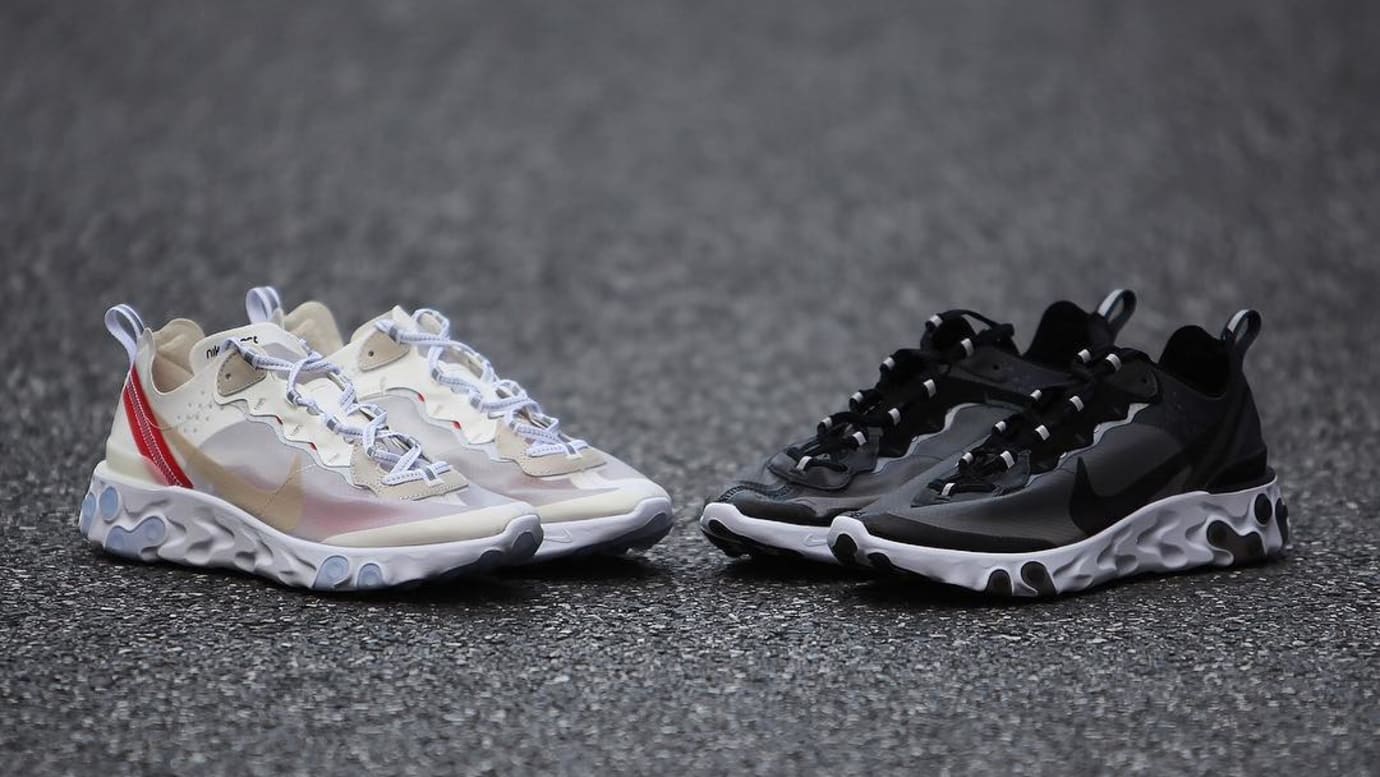 Travis Scott got his own Air Jordan, a 4 complete with Nike Air on the heel tab. The colorway was an ode to his hometown of Houston's lost NFL franchise, the Oilers, while the shoe also pays tribute to Scott's Cactus Jack record label. It's a follow up his friends-and-family version of the Trunner last year and comes on the heels of his Air Force 1 collaboration with Nike. It's not debatable if Scott had the number-one album (he did), and that fandom transferred over to his sneakers, which dropped before Astroworld. The shoes stand up on their own, even if you're not a fan of his music, because it's an Air Jordan with authentic storytelling not pulled from an obscure photoshoot from 1991 during Michael Jordan's heyday.
Virgil Abloh was busy this summer, rekindling his ongoing connection with Nike. There were Off-White Air Jordan 1s, Prestos, and a collection made for the Queen herself, Serena Williams. The Prestos, though, were the most interesting out of the bunch. Not because they were the best shoe, but because of what people did to them. The DIY trend is going strong right now, partly thanks to Abloh's approach to design. This resulted in people actually wearing their sneakers (for once!) and dyeing them to match their Grateful Dead T-shirts (although they can't name a song or recognize the music drifting through the summer air). The same was done to the white denim rendition of the collaboration between Levi's and Jordan Brand on the Air Jordan 4. Some work people did on the shoes was great, others were the reason why I hate custom sneakers.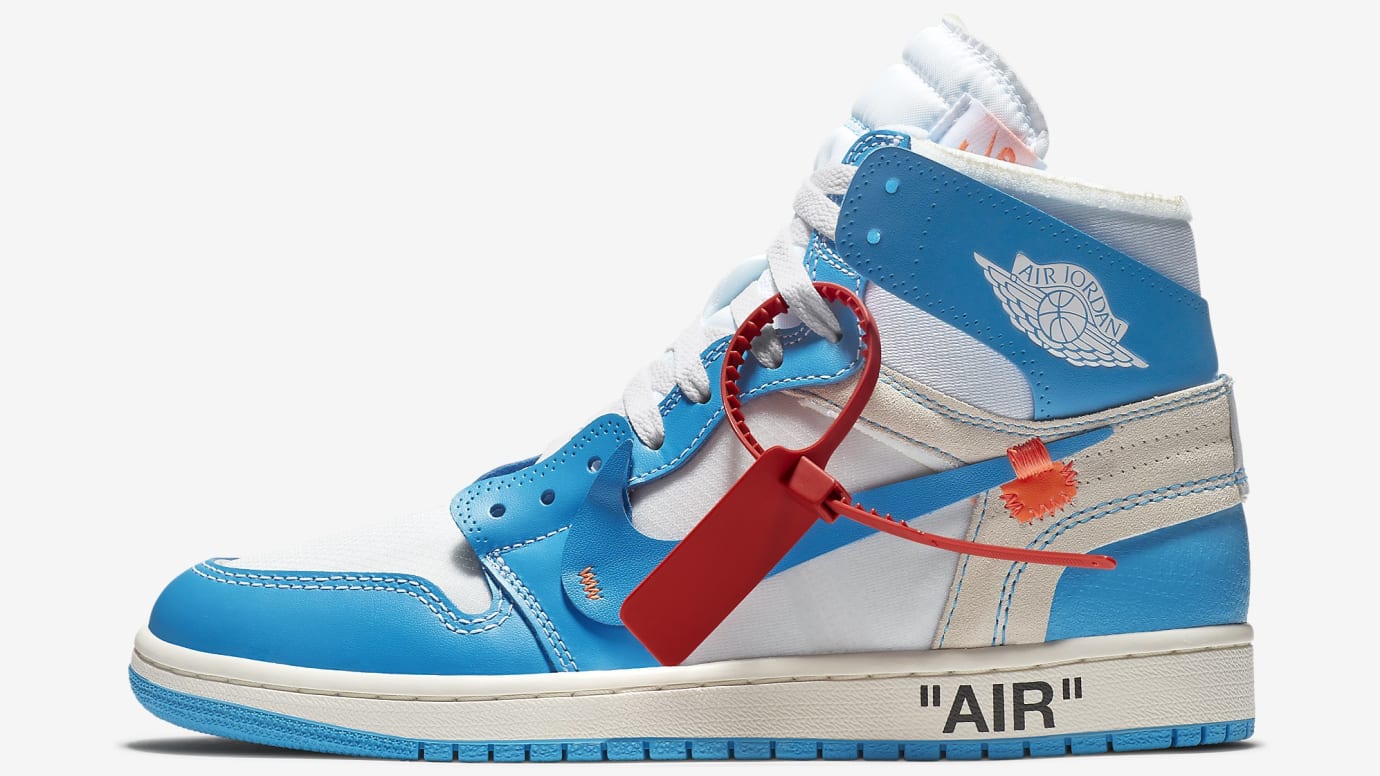 One of the biggest proponents of this trend is a man who actually plays with the Grateful Dead, John Mayer. But he suggested that a completely different sneaker was the shoe of the summer, and it was an oddball choice: The Nike Air Force 270, which he dubbed the Super Soaker. Was it the sneaker of the summer? No. Although props to Mayer for making up his own mind.
It was a slow summer for Kanye West and Adidas, although many people were wearing the Yeezy 500 in the streets. Resellers weren't making bundles off the shoes, but that's not always a bad thing. Kanye also previewed a whole bunch of sneakers last week and showed that he's been wearing brands other than Adidas lately. Shout out New Balance.
There were tons of other sneakers that released this summer, too, but they really don't matter. Adidas is bringing back the original Ultra Boost, which no one asked for. Puma is doing collaborations with Instagram influencers, which no one asked for. And ASICS and Saucony are doing... I don't quite know. Under Armour is supposed to drop it's own dad shoe called the Forge and its first collaboration with ASAP Rocky, a shoe that's inspired by the Osiris D-3 of all things, but it hasn't come out.
So where are things headed? The way things change so quickly, by the time we crown the newest trend it will already be onto the next one. It looks like, though, that the Nike Element React is the future of sneakers, even if React cushioning is a half-ass copy of Adidas' Boost. It's more about the styling of the shoe, rather than how comfortable it is. Consumers just want a good, wearable sneaker that straddles the line between athletes and fashion. That's exactly what Nike has achieved with this design, and it didn't need to employ any big names to convince us all that it's worth our hard-earned money. They just gave us a new sneaker we hadn't seen before and we liked it.