For most sneakerheads, getting a shot at copping their personal grail comes once in a blue moon, but for one lucky bidder, that dream recently became a reality. Up for sale was the OG Nike Mag from Back to the Future II and the bidding war was a true reflection of the vintage sneaker's worth. 
220 bids and $92,100 later, a single sneaker from the 1989 pair is headed to a new owner. More of a relic and collector's item than anything else, the shoe is badly deteriorated due to age, but that didn't stop fans from bidding high in an attempt to get their hands on a living piece of sneaker and Hollywood history.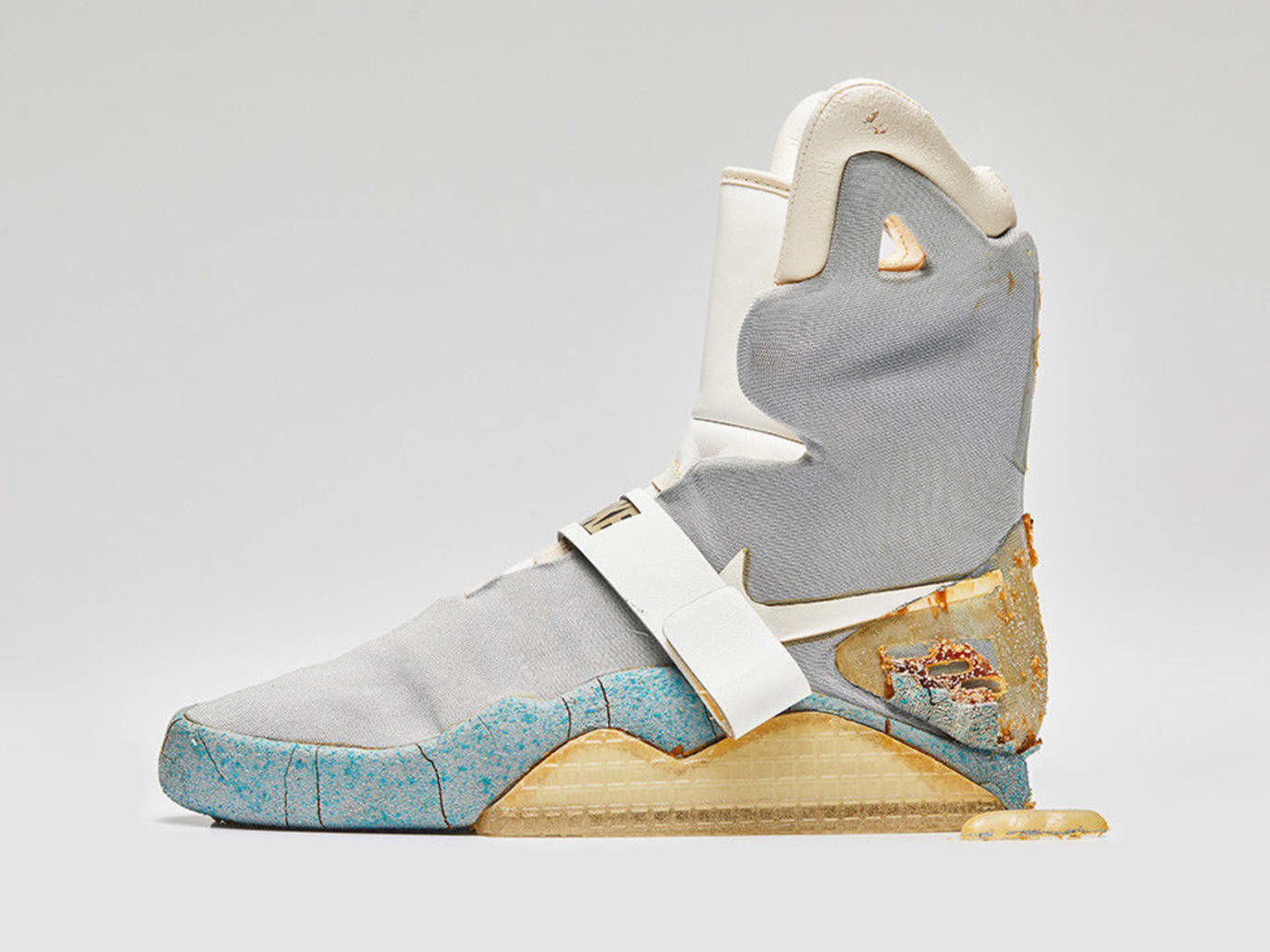 Ebay seller shoezeum hosted the auction after securing the sneaker from the personal collection of a longtime Nike employee. The 1989 sneaker is one of extremely few that were made for the film. A detached outsole, cracked midsole, and crumbling heel show the fragility of the sneaker, but this sneaker is certainly not meant to be worn. 
An updated iteration from the OG model saw its first drop in 2011 with 1,500 pairs auctioned off on eBay and another 10 sold through worldwide auctions. Round two of the Nike Mag came in 2016 with power-lacing tech from the movie and a similar raffle release, this time with a mere 89 available pairs. The brainchild of legendary Nike designer Tinker Hatfield and former Nike tech developer Tiffany Beers, the silhouette's steep price tag, innovative tech, and exclusivity quickly cemented its place in sneakerhead fandom, establishing itself as one of the greatest grails ever. 
Check below for more detailed images of the OG Nike Mag.