The vintage design cues on adidas Skateboarding's new 3MC skate sneaker may seem simple at a glance, but don't let its no-frills looks fool you—the brand's latest skate model is packed with performance tech.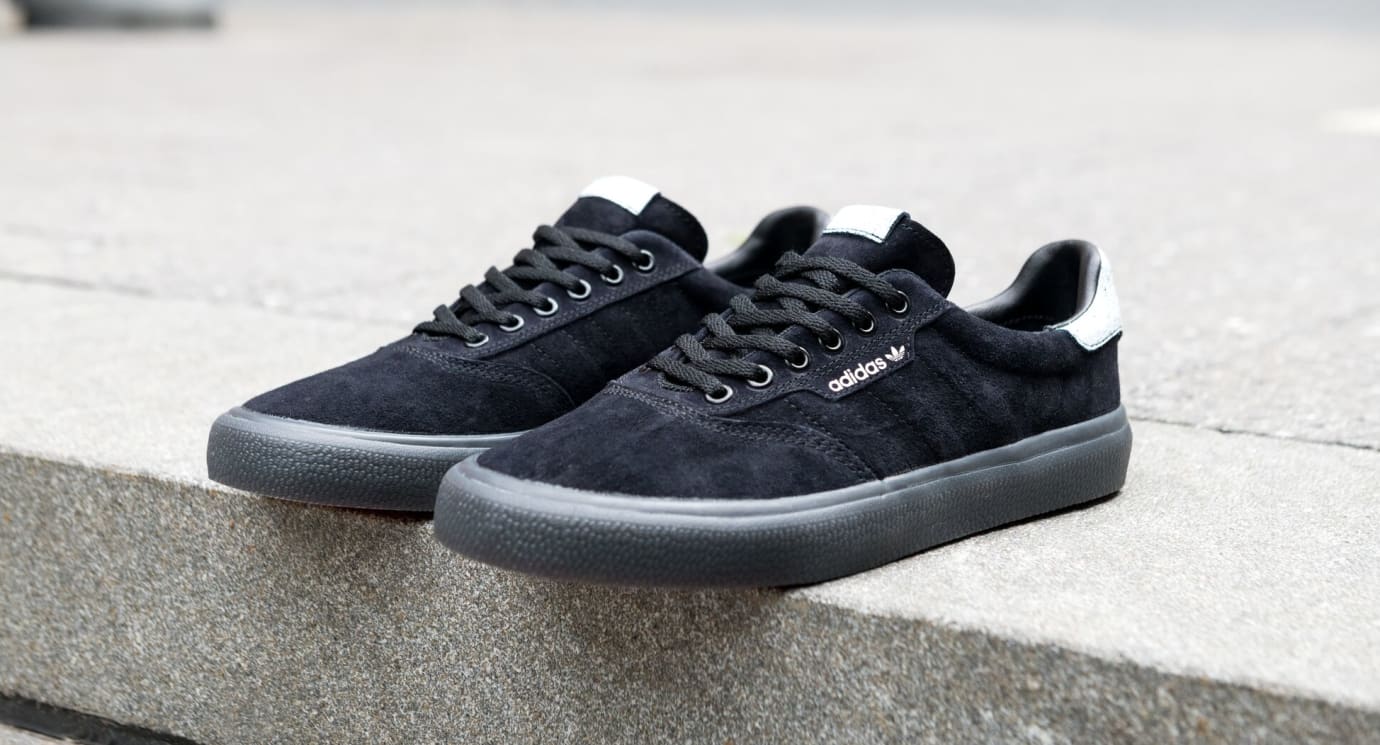 Sole Collector sat down with Senior Design Director for adidas Originals, Chris Law, to learn more about the making of the 3MC.
"With the 3MC, we knew that we were trying to design a simple shoe, one that feels like it came directly from the brand's archive from a particular era," said Law. "The silhouette features hits from the Gazelle in the vulc tape texture and includes an eyestay branding tab that is similar to the Steeley silhouette." 
The sneaker features familiar adidas cues, but take a look under the hood and you'll find skate technology designed for a stronger, more stable ride with added comfort and a design specifically made for board control and durability. The sneaker includes a Geoflex outsole and triple-stitched logo for added support and overall durability. 
"The upper sits low in the vulc for good board feel and the hex outsole, which was, again, inspired by the original Gazelle, has added flex. The medial side also features three vent holes for better air circulation," said Law. 
Despite these all these technical enhancements, the 3MC doesn't leave the factory until it gets wear tested by the adidas team riders. With their input and stamp of approval, the final result is what rolls out and hits shelves. 
"We constantly workshop with our riders and seek input. As of lately, we are taking this further and really bringing in certain riders on board during the process and letting them see all the nuts and bolts of the build," Law said. "Each rider is different and wants different things, so if it's a Pro model, we definitely want a 100 percent open conversation and collaboration, but we also seek input into a non-rider specific product, as well."
The adidas 3MC dropped July 5 for a retail price of $65. The sneaker is available for purchase on the adidas skateboarding website and at select adidas skateboarding retailers.