Adidas is launching the latest running silhouette it will be adding to its ongoing PureBoost series—the PureBoost Go—with the help of Harlem native ASAP Ferg and captain of Adidas Runners NYC Kwasi Kessie. 
One of the new features on the PureBoost Go is its Expanded Running Zone, a wider forefoot platform designed for city running and quick changes in direction. Of course, this new runner will also feature Boost cushioning, a staple in almost all new performance runners from the Three Stripes. The upper is constructed of a circular knit with reinforced webbing areas on the heel and medial side. Black and grey colorways will mark the sneaker's debut at retail.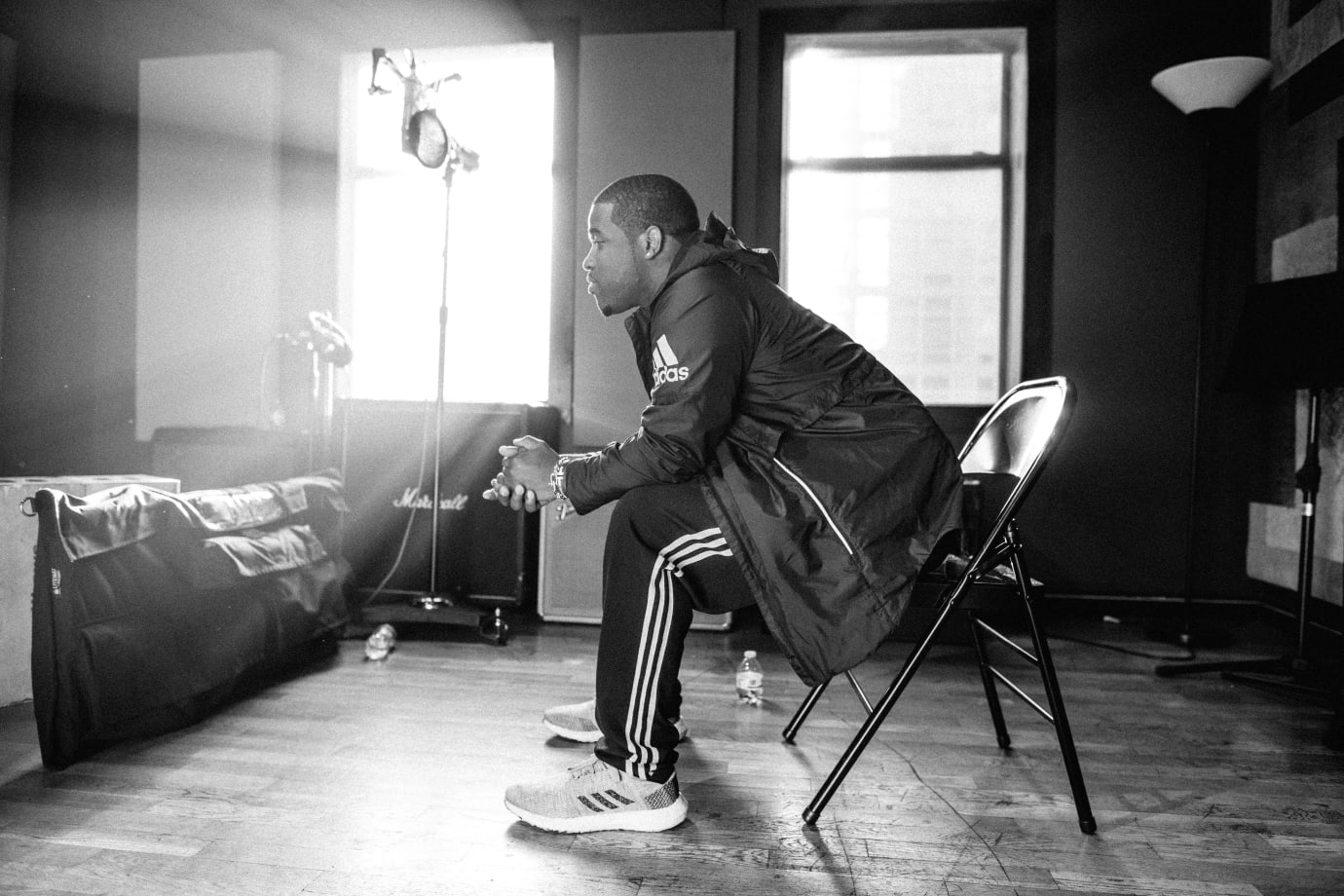 "For me, there's nothing more thrilling than street running through NYC. It's exciting because it's so raw and unpredictable and discovering the city in this way is totally unique. Adidas' PureBoost Go is the perfect shoe for city running, it means I can change direction and adapt to anything the city throws at me," said Kessie in a press release.
In conjunction with ASAP Ferg, Adidas will also be refurbishing the track at Thomas Jefferson Park in Harlem to encourage outdoor activity in the community. 
The PureBoost Go will initially be made available to select New York City and Chicago residents living in close proximity to Adidas stores through the Postmates app. Customers will be able to purchase the shoe and get it delivered to their doorstep through the delivery app on Wednesday, July 18. The official release of the model will take place the following day on Thursday, July 19 via adidas.com and other select retailers for $120 before launching globally on Sunday, July 22.