A visionary being credited with bringing the 'cool' back to Nike, Virgil Abloh celebrates the beautiful game ahead of its biggest stage by curating the Off-White x Nike "Football, Mon Amour" Collection.
According to Nike, Abloh drew inspiration for the collection from memories of his youth, like playing hip hop tracks on his way to soccer matches, and fusing them with his lifestyle interests and sports branding. Pieces reference Abloh's own playing years—all of the numbers were worn by him personally. The jersey's black and white checker board print is a nod to Czech strips and a logo depicting a lion juggling dots pays homage to ubiquitous crests.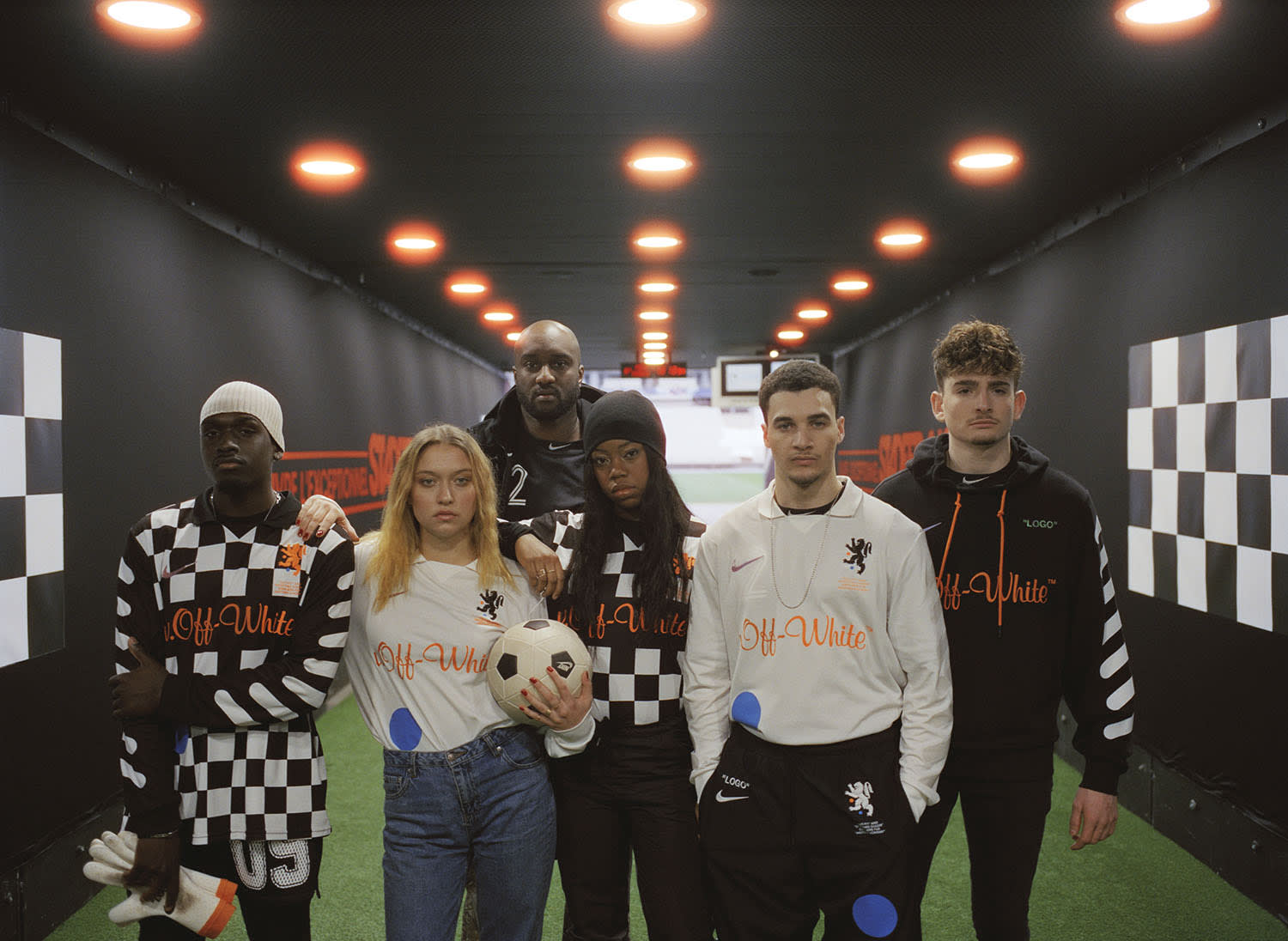 "The great thing about the vocabulary and history of football is that aesthetically it has its own look," said Abloh. "I was always inspired by the way European teams have a sponsor printed over the chest. When I was working on this collection, I wanted to celebrate the different variants of typography."
At the center of the collection is Abloh's Zoom Fly Flyknit, a runner that ties back to his reworked Mercurial boot. As for the seemingly random polka dots, Abloh insists they're there for a reason.
 "I wanted to communicate where a player strikes the ball," he explained. "So, I put dots on the boot; if you're going to strike the ball, your foot/eye coordination is basically the only variance of chance. That's what the collection started with, these running shoes that mimic the same as your actual boot on the pitch so that you started subconsciously training all the time. Then I just applied that aesthetic from the bottom up."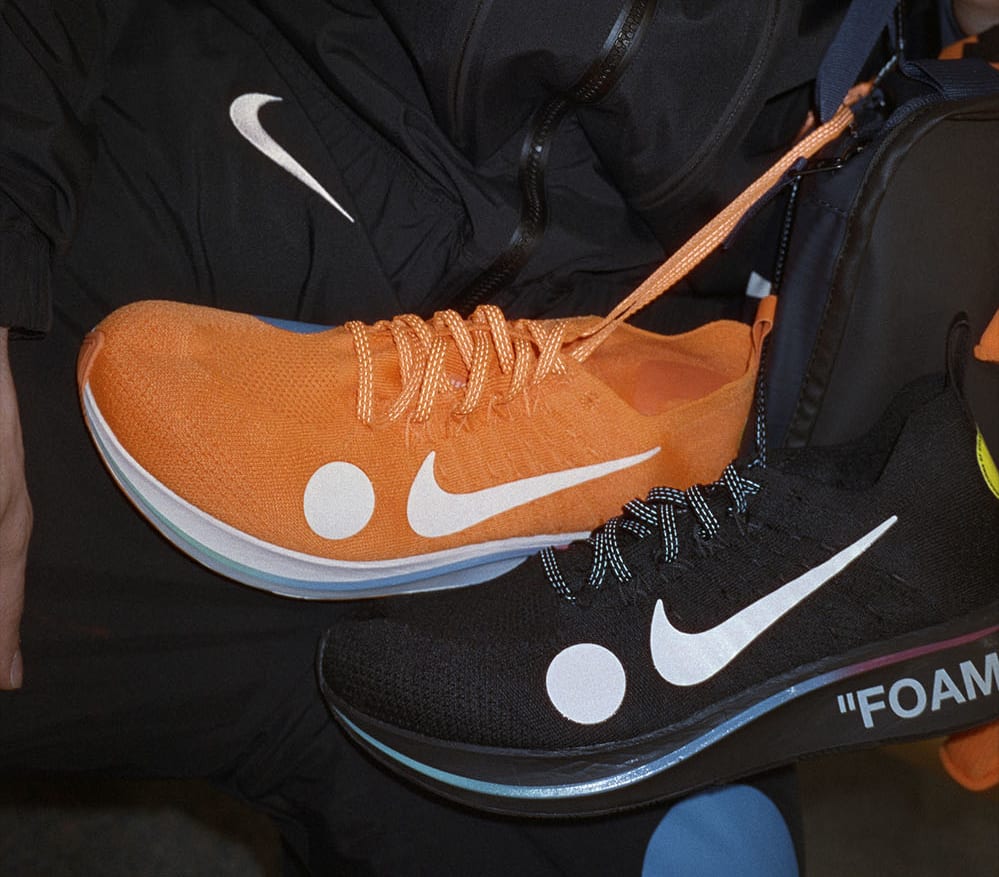 Abloh's "Football, Mon Amour" collection will release on Thursday, June 14 at select Nike retail locations.