Puma has been making some big moves in the sneaker game as of recent with a sudden pivot to the hardwood including a new basketball division, head of basketball operations, several notable signings and a brand new silhouette for the court. Running parallel to their new hoops campaign is a heavy dose of '80s and '90s video game nostalgia as a theme for recent sneaker releases. 
Bringing back the good vibes of hunkering down in front of a TV screen on a snow day and worrying about defeating Dr. Eggman instead of paying bills, Puma's new looks pay tribute to those days of risking permanent eyesight damage simply for the sake of hitting a new high score.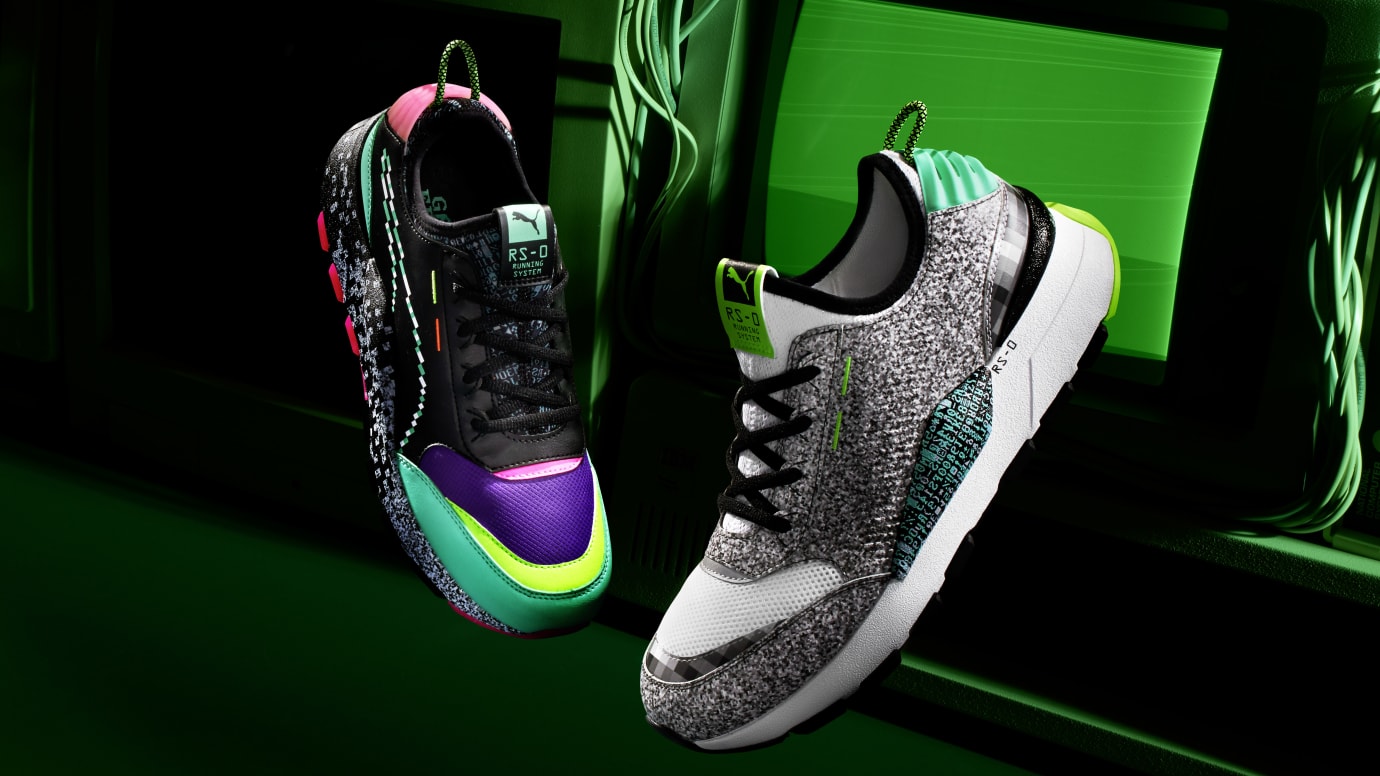 The RS-0 is a recent silhouette from Puma and its "Game Error" and "Game Restart" colorway are sure to bring back memories of video game addiction.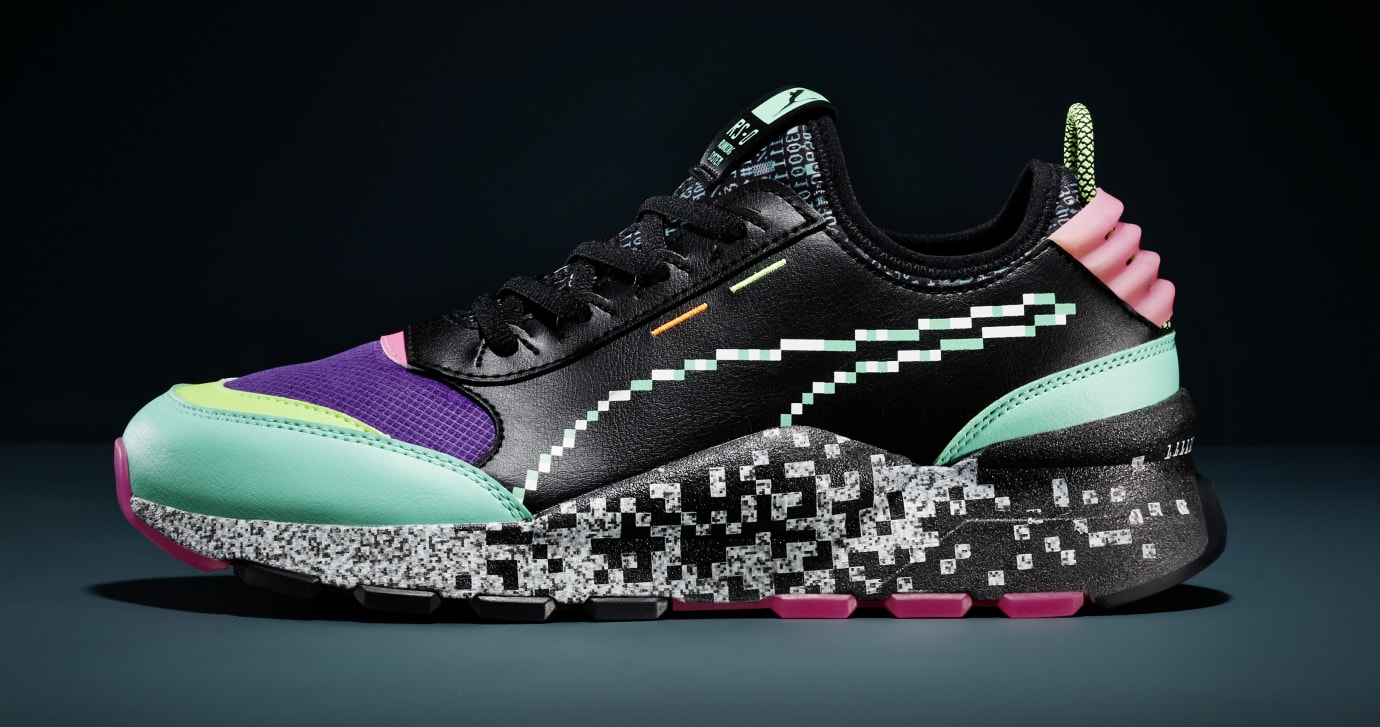 The Puma RS-0 "Game Error" features a variety of bold colors with hits of teal green, hot pink, and deep purple throughout the sneaker. A black and white digitized pattern reference the "error" message from video games and a pixilated graphic outlines the black form strip.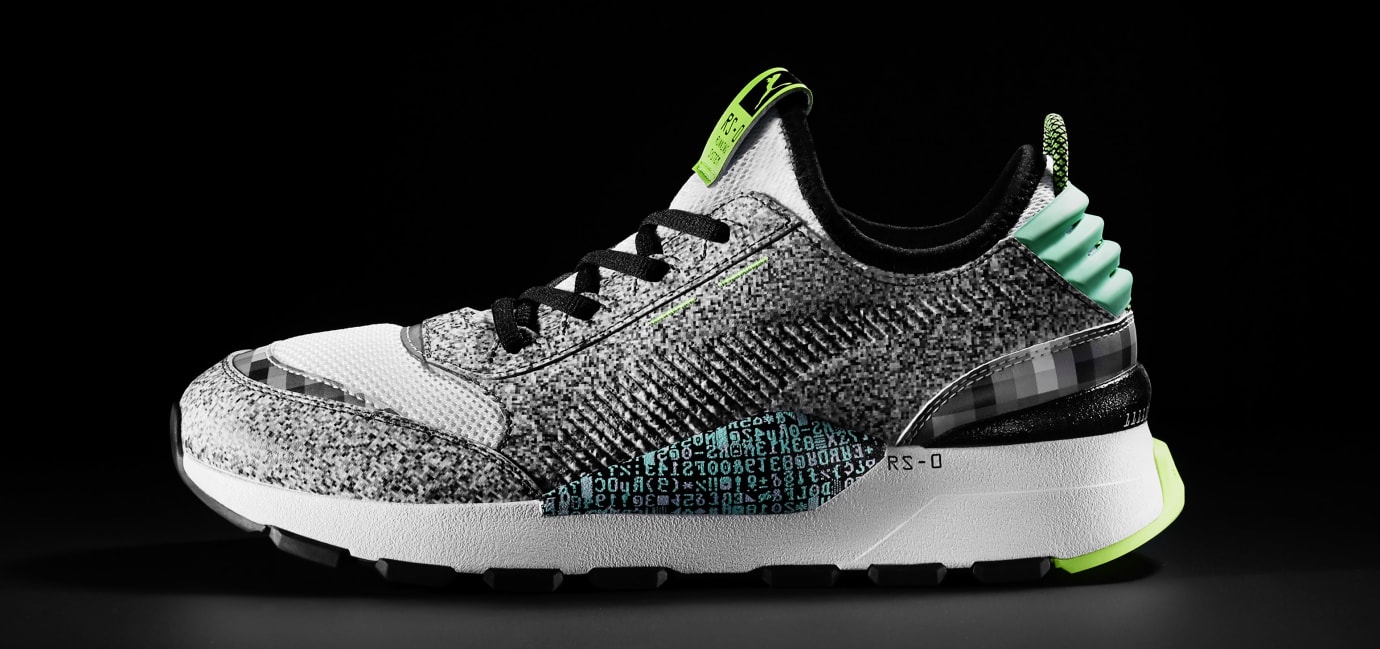 The Puma RS-0 "Restart" includes a static upper derived from the restart glitch in old video games. Splashes of lime green and white decorate the toe, heel, and upper. Both looks are finished off with the R-System logo on the tongue and outsole. 
The "Error" and "Restart" styles will both retail for a price of $120 and become available on June 28 and July 13, respectively, online at puma.com and at Puma Lab powered by Foot Locker and Shoe Palace at select retail locations.