These days, it's hard to picture a timeline where video game-inspired sneaker collabs aren't commonplace, but back in 2006, the concept was nearly unheard of. One of the first sneakers to seamlessly meld the two worlds together was introduced that year in the form of the Playstation x Nike Air Force 1 Low. 
Nike's taking a trip down memory lane today with a look back at the making of the coveted colorway. While many associate the collaboration with the sneaker's shimmering black patent leather, it almost didn't turn out that way. The brand's early sample included a flat premium leather in place of the patent panels, and also used red shoelaces instead of the purple shade many have become accustomed to.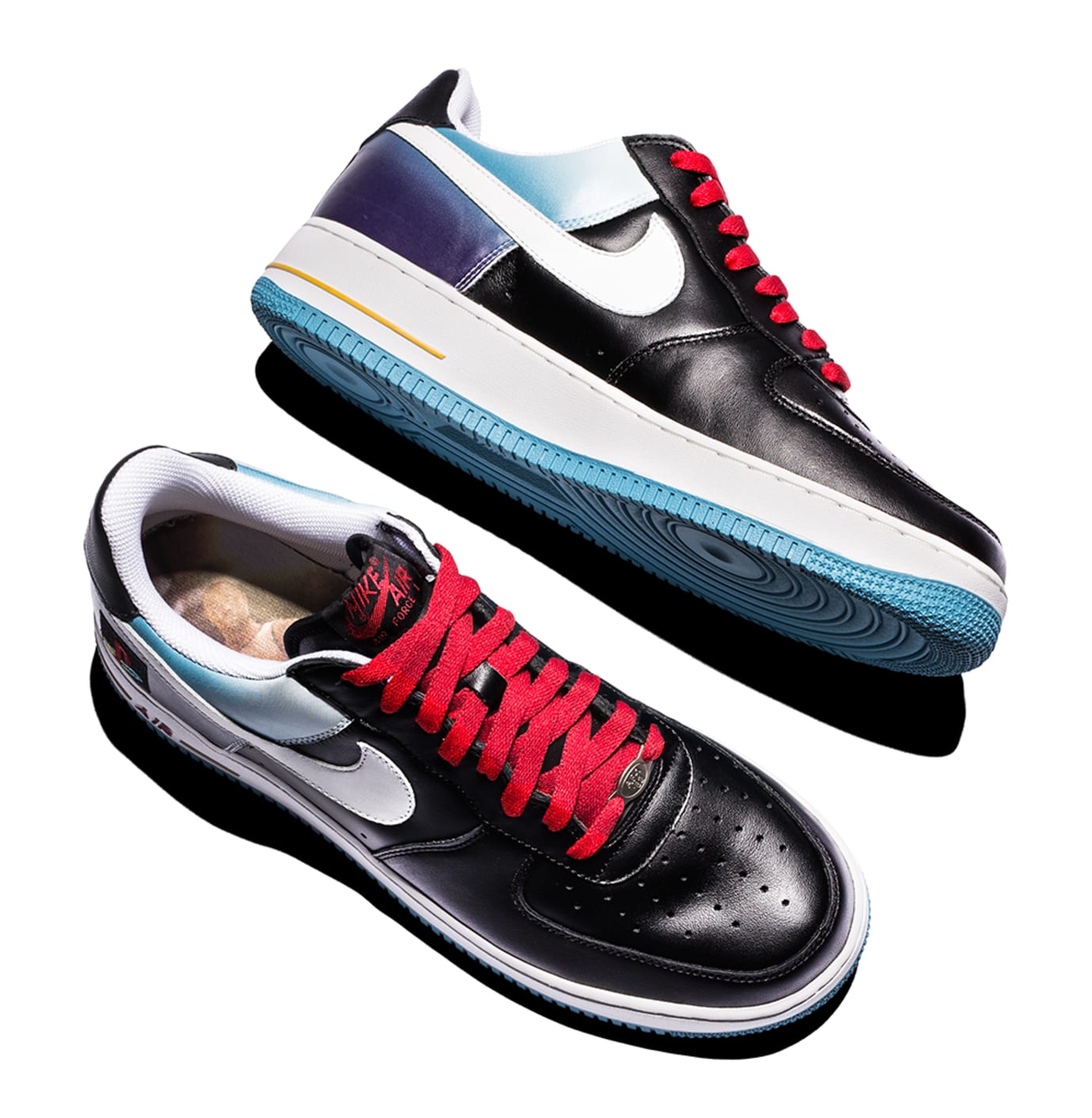 According to Nike, "nearly all" of the original leather samples were destroyed, making them far rarer than the 2005 and 2009 runs which are said to have just 150 and 50 units, respectively. 
The brands recently reconnected for February's "Playstation" PG2, but there could be even more in the works. Nike finishes off this nostalgic look back by teasing what lies ahead. "Nike and PlayStation continue to forge a strong legacy of collaboration. Fans of both brands can only imagine what comes next," reads the sneaker's Inside the Vault description.