Circumventing the expected sports-specific approach, Kim Jones channeled style from London's King's Road for his "Football Reimagined" Nike footwear and apparel collection. The vision was to fuse avant garde tailoring with modern sports tech.
"That whole punk era was all about proportions that gave power to the wearer," Jones told Nike. "I was inspired by the idea of DIY of the time – cutting up and putting things back together – to create something new."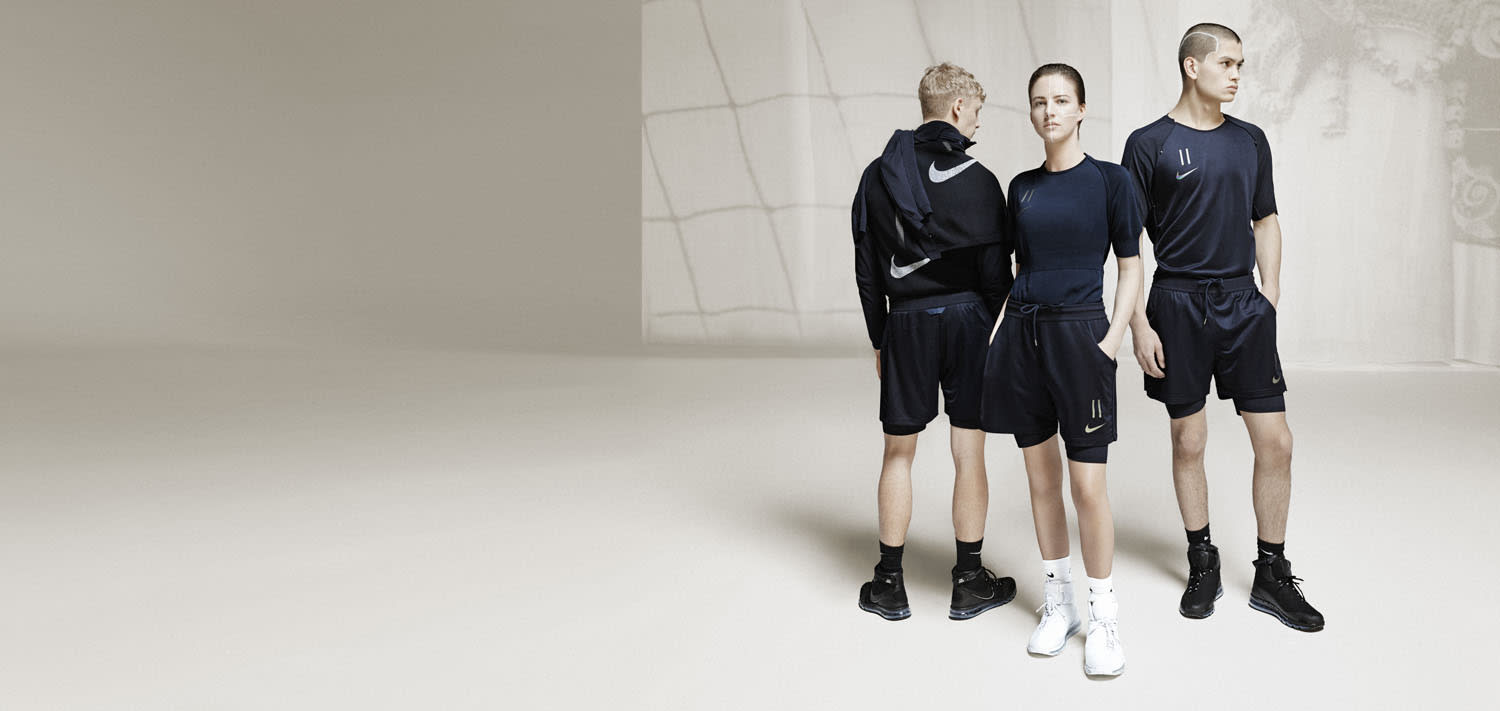 The concept was also applied to Jones' sneaker—a hybrid mash-up of the Mercurial and his favorite models.
"I was looking at the silhouette of the Mercurial along with my three favorite Nike shoes: The Footscape, the Vandal and the Air Max 97," said Jones. "Combining these into one shoe is an homage to punk, but with a super-slick end product. In concert, the individual pieces teeter from familiar to peculiar."
"Football Reimagined" launches June 7 on nike.com and select locations globally.