While the sneaker industry is largely obsessed with chunky 'dad' silhouettes, ASAP Rocky is pulling from late-90s, early-2000s era skate shoes for his first official design as a member of Under Armour. In fact, Rocky's unnamed model is drawing comparisons so the Osiris D3, which you may remember as Limp Bizkit frontman Fred Durst's go-to at the turn of the millennium.
Thus far, we've been treated to some grainy images and a semi-official unveiling during that weird performance art piece Rocky did last month. However, the Mob's ASAP Lou comes up clutch, dropping off the best look at the shoe to date. This particular pair is decked out in all-black, the tongue reading, "Designed by Yours Truly in Association with Under Armour."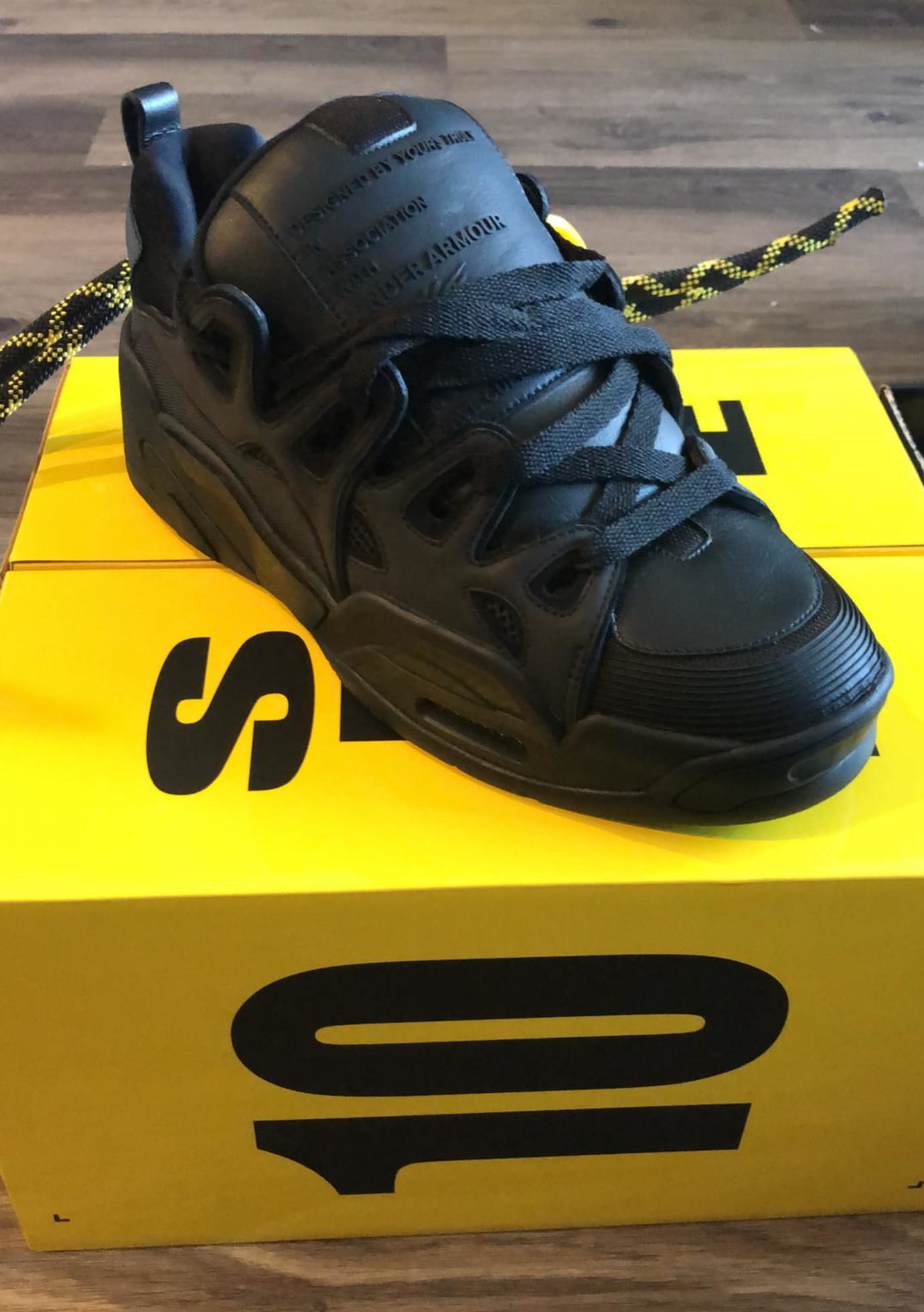 At this point, there's still not a confirmed release date or an official announcement from Under Armour, but pairs making their way to family and friends is a sign that word will come down soon.