Tales of people dropping big money on rare sneakers and/or sports memorabilia are hardly unheard of, but nearly $50K on a Michael Jordan Wizards jersey? Sounds preposterous, right? 
The sale happened earlier this month on Goldin Auctions, where someone actually dropped a total of $47,872 to obtain the signed and game-used jersey. While the figure may sound surprising on paper, Goldin Auctions founder Ken Goldin tells The Washington Post there's a detail that makes this particular jersey more desirable than many of the "game-used" results that populate other sites such as eBay.
"The jersey fits into a unique class of Jordan jerseys because it's a photo-matched jersey," Goldin told the paper. "Every Jordan jersey that is photo-matched [has been determined to have been] on his back on a specific day or specific date."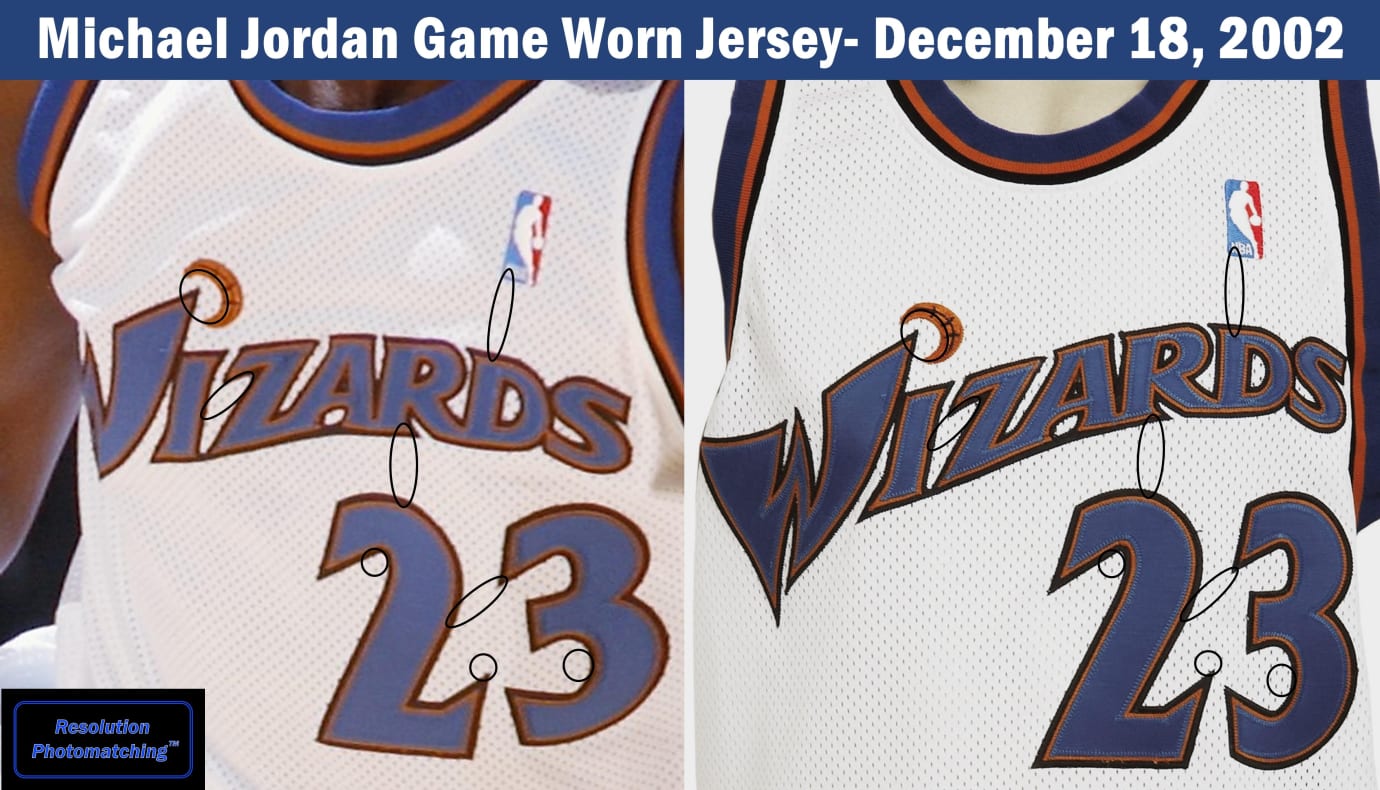 In other words, rather than being simply touted as game-used by MJ, there's photographic evidence to prove not only that he wore it—but when.
According to Resolution Photomatching's findings, the costly jersey was worn by Jordan during a home game against the Memphis Grizzlies on December 18, 2002.
While the nearly-$50K Wizards sale is the most surprising, it wasn't the highest ticket item from Goldin's recent lot. A Bulls jersey worn by Jordan during the 1997-98 NBA season raked in $105,565.