Corduroy continues to play a big part in 2018's sneaker releases through a new Converse collaboration with NYC-based women's streetwear brand MadeMe.
Made up of two corduroy One Star colorways in "Garden Green" and "Vibrant Yellow" and two suede variations in black and "Medieval Blue," this platform-soled collab takes inspiration from the '90s club scene. 
MadeMe founder and creative director Erin Magee describes the collaboration's muse as: "A cool girl. Independent, who will take risks and not worry about what everyone else is wearing or doing. It's a girl who is attracted to authenticity and wants to explore street, rave, queer, and '90s subculture."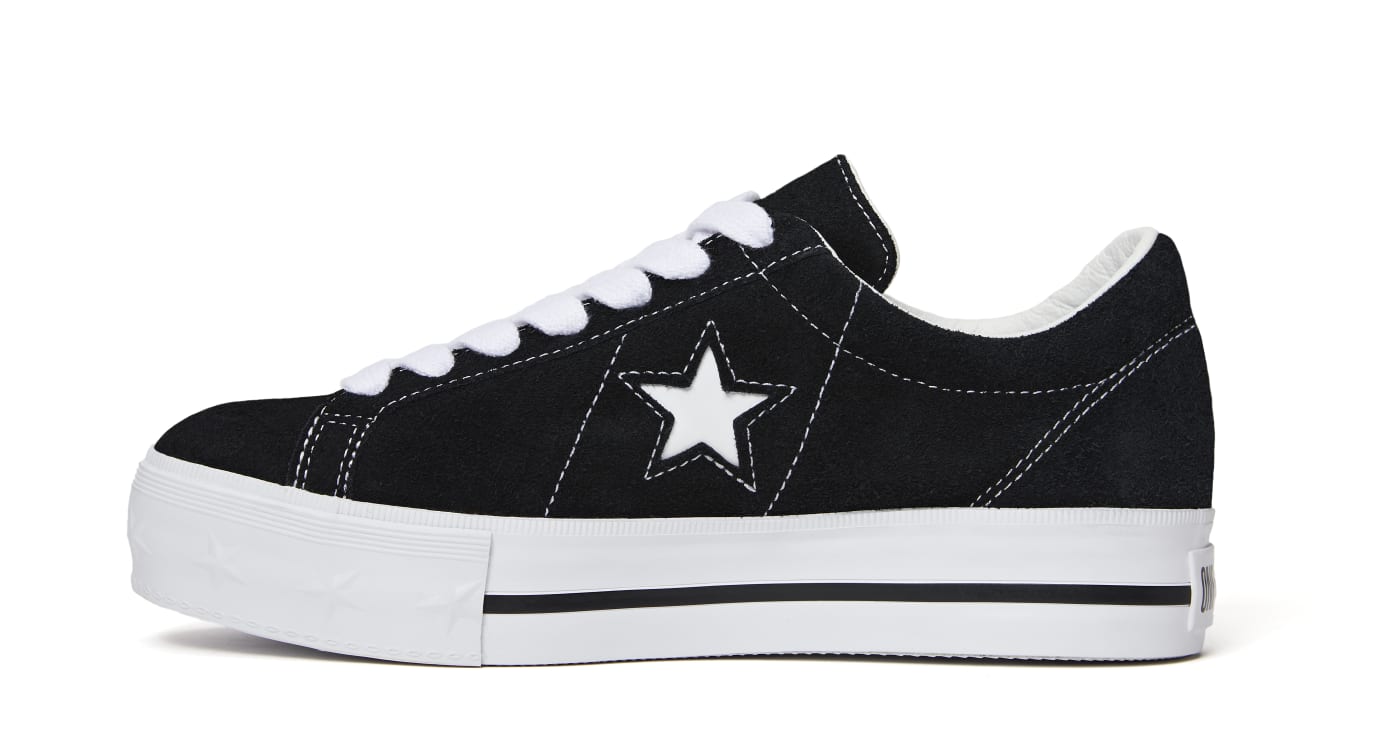 The collection's corduroy styles use a thick six-wale pattern, while the other two use a washed suede reminiscent of OG styles. "I wanted to connect directly to the old shoe, so we did two colorways in suede and two in corduroy, because that was the real fabric of that time period," Magee said.
The MadeMe x Converse One Stars will release alongside matching apparel including corduroy shirts and backpacks on Thursday, May 24.