As a longtime player in the footwear world, Ibn Jasper has had his hands in a number of projects including the debut of several Yeezy Boosts and collaborations with the likes of Diamond Supply. Now, he's taking things a step further with the unveiling of his very own brand, Stratica International.
After a few weeks of mysterious teasers, Jasper offered a full look at a Stratica shoe in its sample form today. According to his posts, the brand began just two months ago as an idea with Adobe Illustrator renderings. And in just eight weeks time, he was able to crank out a physical prototype.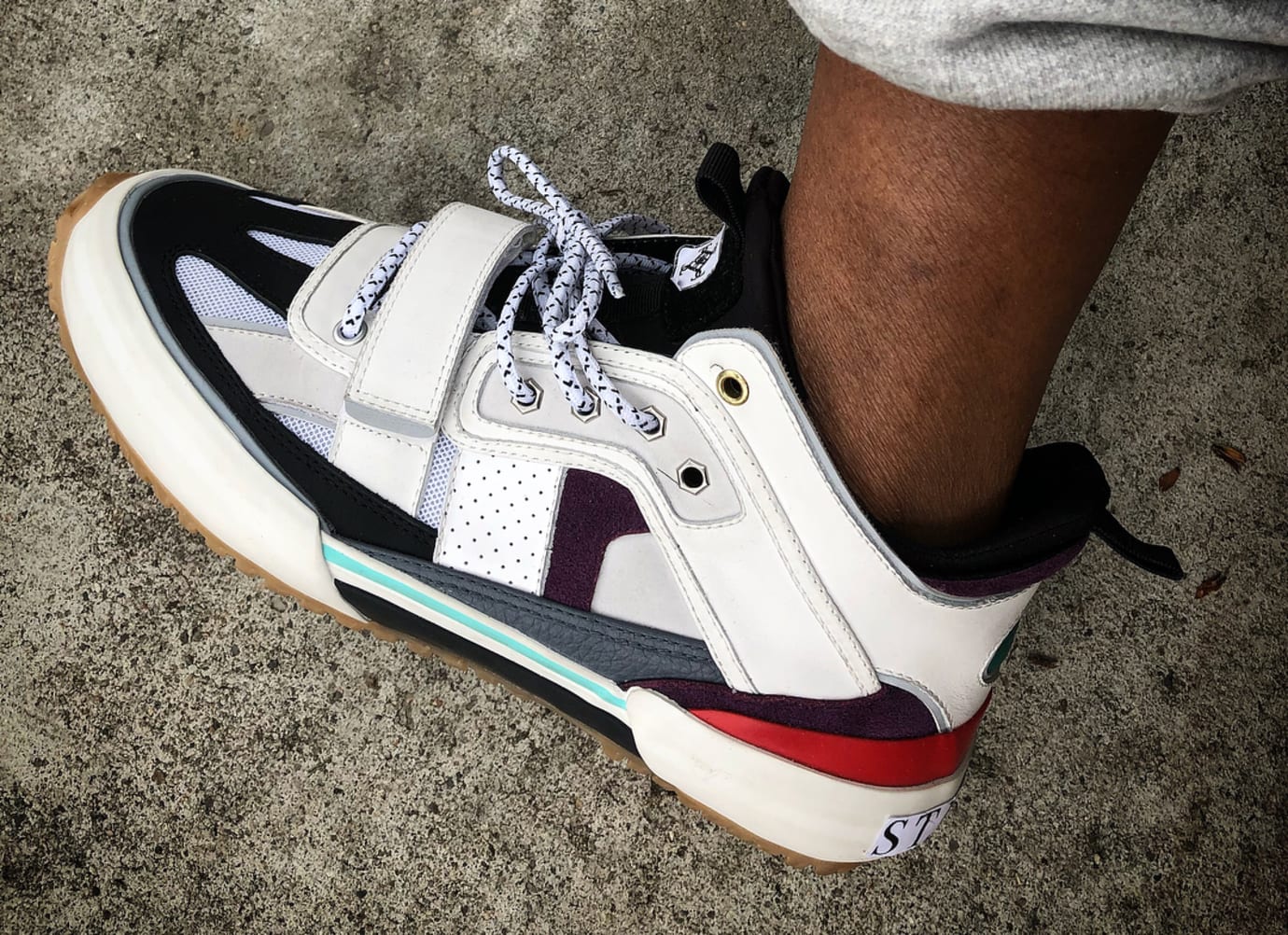 Known as the Stratica Broadway Rally Trainer, Jasper's mid-top design veers toward a designer sneaker look with various panels and materials making up the upper, which features an inner bootie and a supportive midfoot strap. There's also a gum rubber outsole and a thick segmented midsole, giving the sneaker a profile that fits with today's trends while standing out on its own.
Jasper says there's still work to be done on the final product, but we should know more details soon including a tentative release date.