Ahead of the biggest golf tournament of the season, the world's best players opened up with the Par-3 Contest earlier today. For the event, Nike debuted its new "Magnolia" Roshe G shoe, a special edition covered in floral print representing magnolia trees. The shoe was worn on-course by players like No. 34 ranked Tony Finau, who made the best and worst out of the opportunity.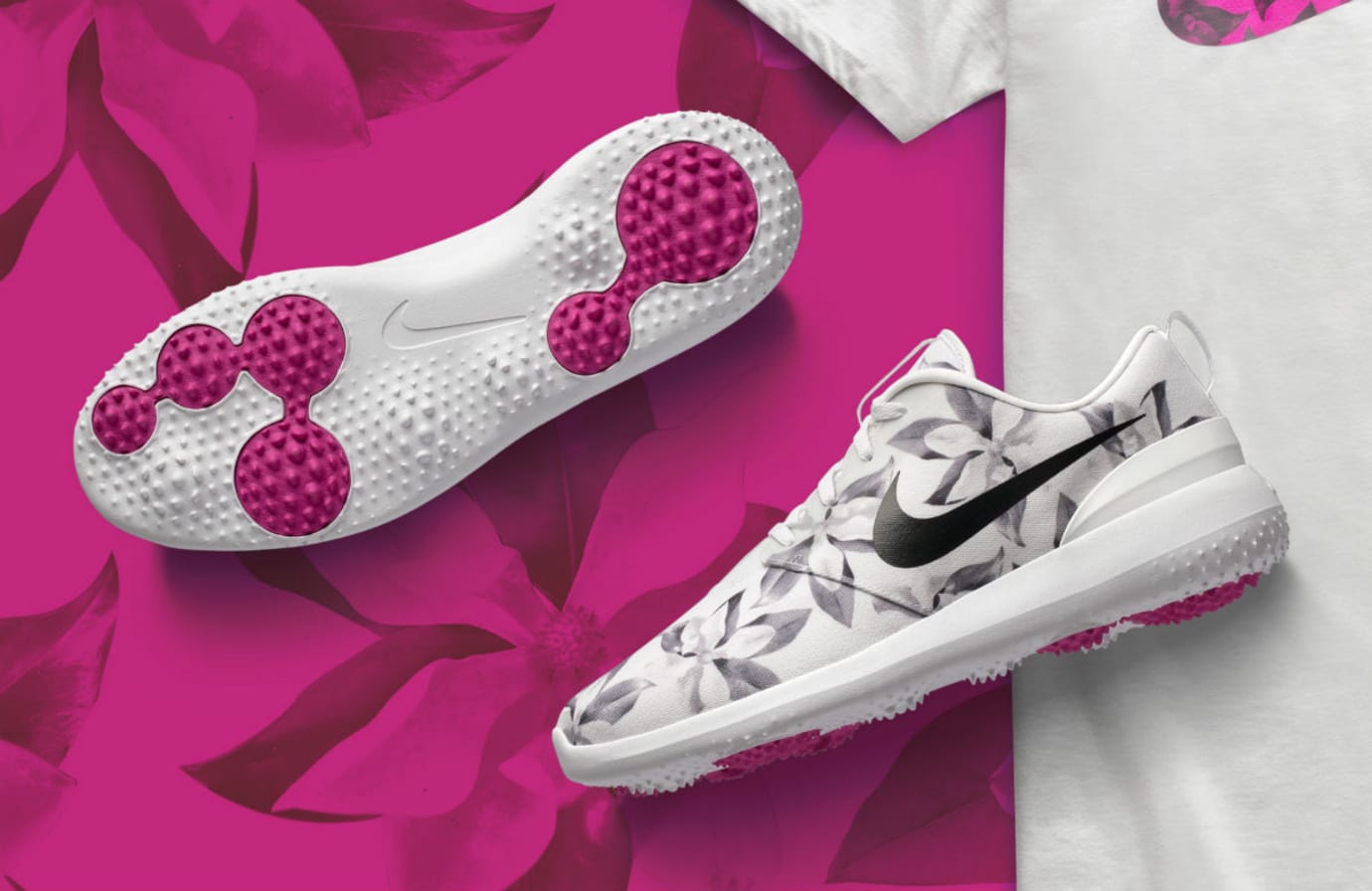 Dazzling spectators, Finau sunk a hole-in-one shot during the contest, following it with a well deserved celebration. Unfortunately, the moment was cut short when he injured his ankle.
Good grief, Tony Finau wrecked his ankle celebrating a hole in one pic.twitter.com/8o7JxVi3xQ

— CJ Fogler (@cjzero) April 4, 2018
While one may have felt inclined to laugh at what first appeared to be a harmless blooper, the camera pans in on Finau actually popping his ankle back into place—it wasn't tweak, but rather a dislocation. He managed to finish his round, two holes total, without a noticeable limp. Afterwards, he told media that he was going to get the ankle checked out. He's set to tee off The Masters tomorrow at 12:43 p.m.
The "Magnolia" Roshe G already hit retail and has even fetched up to $270 on eBay.