Kanye West had been inactive on Twitter for about a year before he made his triumphant return to the social media platform Friday night. The reason? There's a lot of speculation about what may or may not be on the way from West musically, but he used his first tweet to send a shot at Nike and its updated Nike Air Monarch.
In a now-deleted tweet, West shared a screen cap of the Nike M2K Tekno and added "Yeezy 700 vibes" with facepalm and laughing emojis. The tweet was up for roughly 10-15 minutes before it was removed.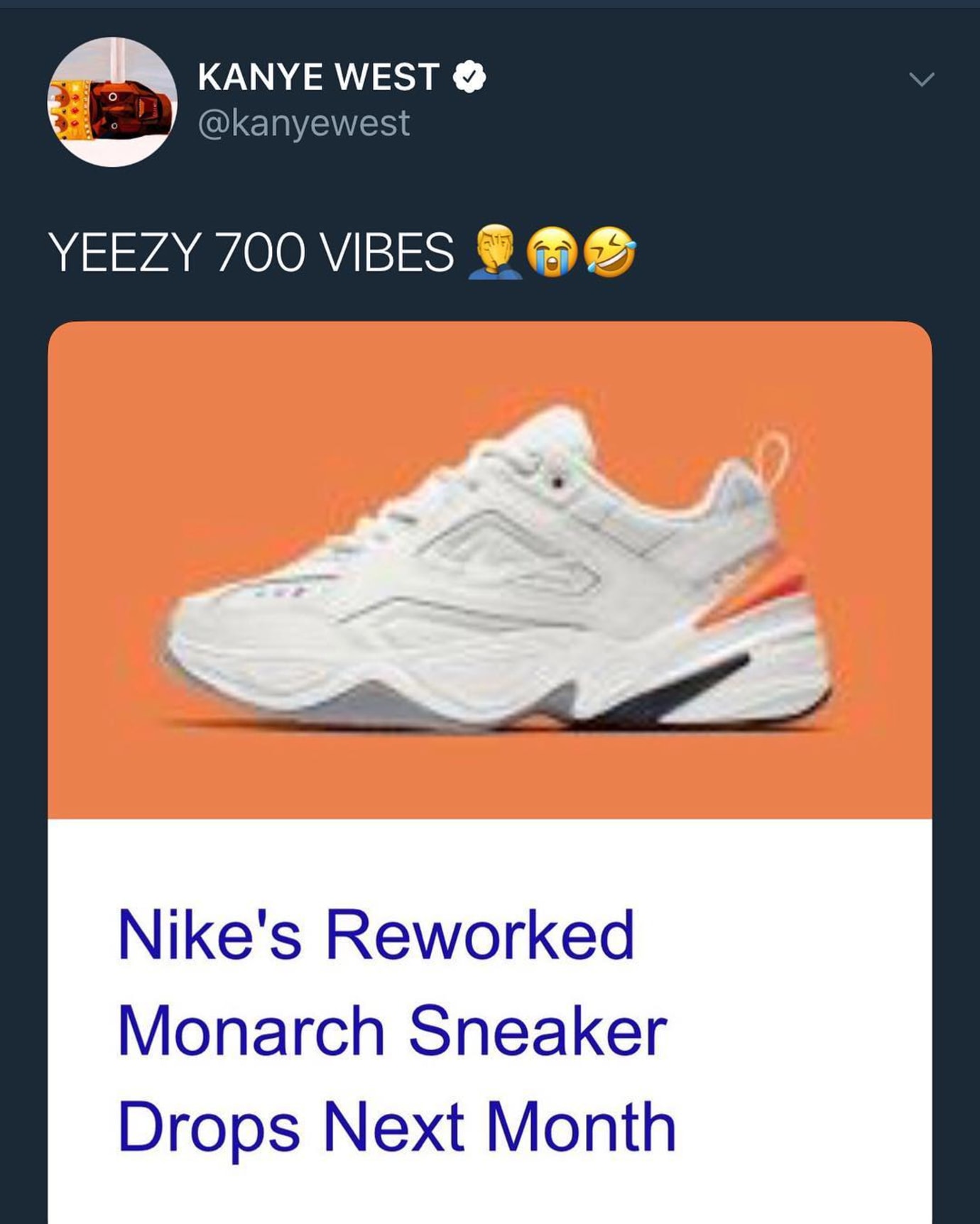 Without knowing his exact thoughts, it would appear that West believes that even though the Monarch was firmly established far before the current dad shoe trend, the revamped M2K Tekno is Nike's answer to his Yeezy 700 Wave Runner.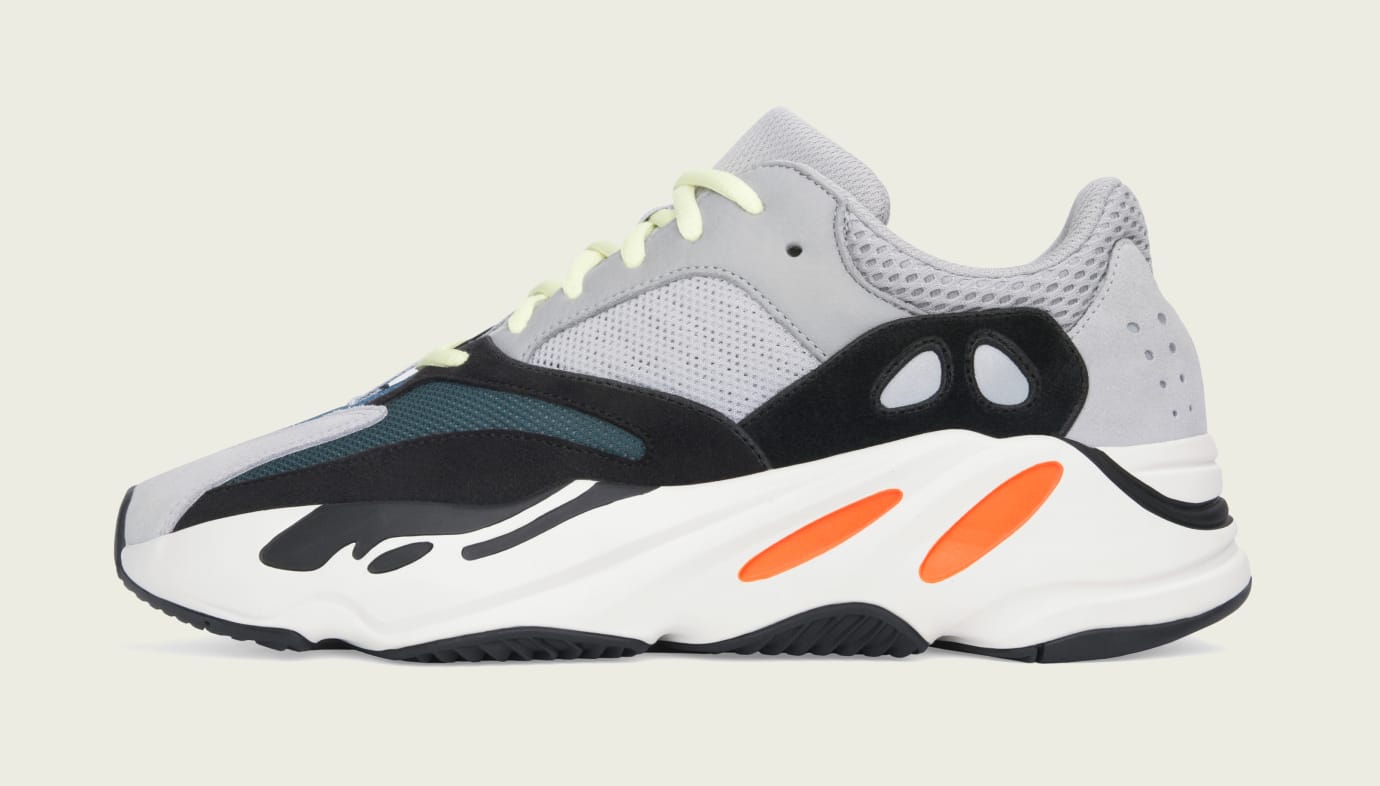 This isn't the first time West has used social media to poke fun at his former brand. In Feb. 2016, he sent a disparaging tweet in response to a report of the brand's slipping sales. A few months earlier, he released the song "Facts," a Nike diss track. Though he's been laying low for the past year or so, West isn't giving up on his "feud" with Nike and he's still going about handling it in the most Kanye way possible.