It's the year 2005, and I'm sitting at my computer scrolling away at my favorite new discovery: femalesneakerfiend.com. I find a home for myself in a place that fits me better than NT or ISS. I'm a quiet member, not participating in discussion but sifting through hundreds and hundreds of posts, exploring sneaker collections and marketplace listings as I uncover an entire subculture that I never knew I could be a part of: girls like me who shared a love for sneakers, unrequited by brands who did not cater to smaller shoe sizes.
Enter the year 2018, and they are finally hearing us. For years the women's sneaker community pleaded with brands to provide for this market. We wanted brands to transcend the "shrink it and pink it" strategy not because we hated pink, but because we wanted more.
This month, Jordan Brand officially launches their first women's collection of sneakers. Not a GS-only release, not an extended sizes release—a full women's line offering eleven styles over three different models, including one new silhouette. Welcome to the Season of Her.
"The first thing that we want to do is set a long-term commitment to her and this is the beginning," said Andrea Perez, General Manager of Jordan Women's. "We have done stuff for women before but I would say that for Spring '18 we are bringing a collection together that is only going to get better and better."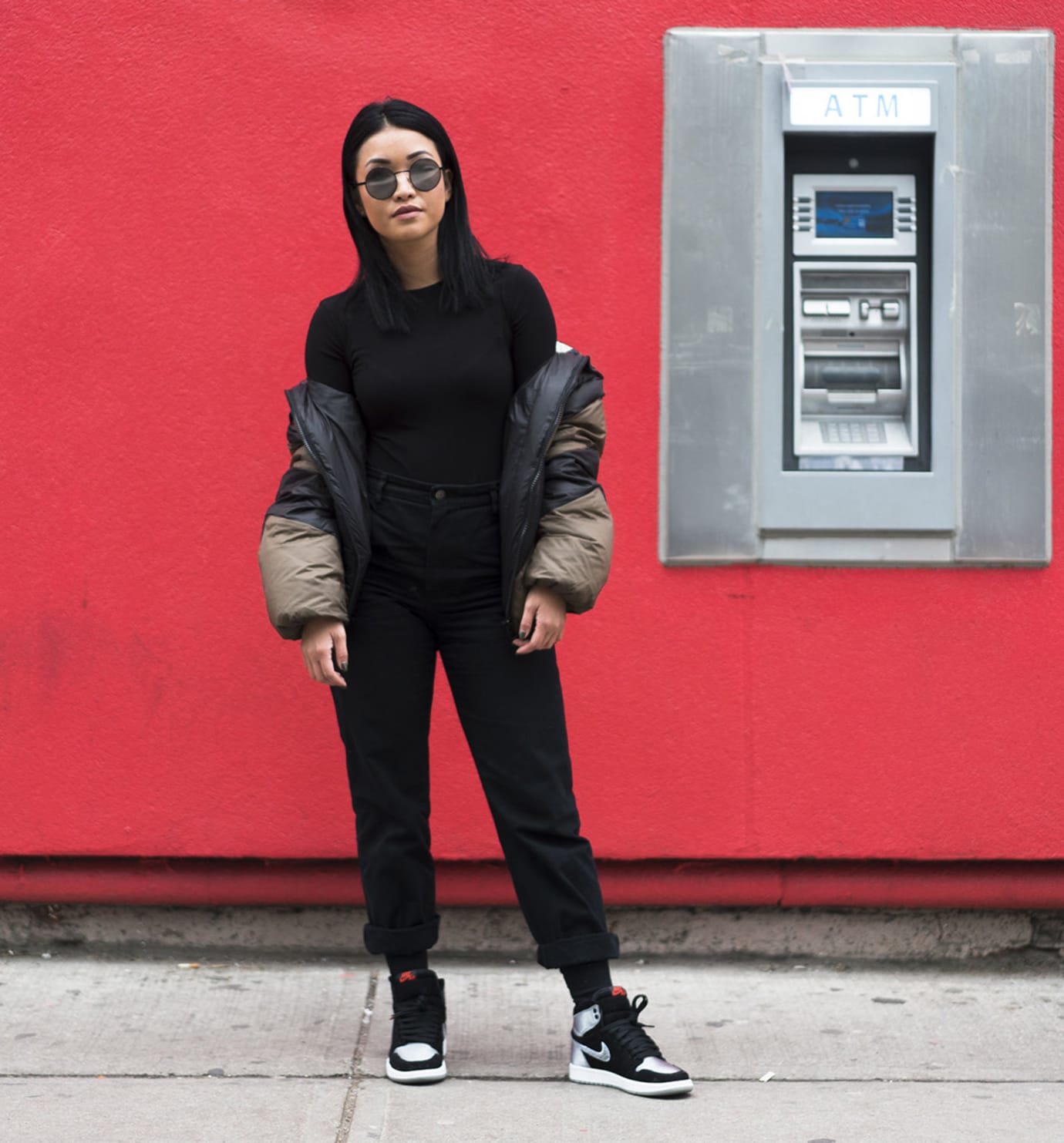 It was only a matter of time before it happened, and while many will be quick to call it late, hear me out on why it's not, and why this timing is important. Besides, better late than never, right?
My story isn't too different from a lot of sneaker girls you'll speak to—most of us will tell a similar tale about growing up a tomboy and loving sports and having small feet. Being raised in a basketball household fostered my affinity for sneakers early on, and the release of Space Jam in 1996 was the perfect introduction to the culture at the impressionable age of 7. How smart it is to pair a child's favorite cartoons with one of the world's biggest stars? Michael Jordan became my hero the moment I saw him stretch his arm across the entire court to win the game against the Monstars. It's forever one of my top sports moments.
As my sneaker obsession developed, I found myself gravitating towards Jordans. I barely looked at the women's section because I was perfectly happy with the fact that I could wear youth boys shoes. To me, not only did it feel like some kind of a loophole to be able to pay less for shoes, but also shared a likeness to the men's options. There wasn't really an in-between: you were either really girly or not. All of the women I looked up to at this time were professional athletes, and therefore were not. I later learned that the boys section wasn't an advantage. I was confined to local sneaker chains or driving two hours across the Canadian border to shop for "exclusives." (The Canada thing is another issue in itself but we can save that for another conversation). I was too intimidated to go into cool sneaker boutiques because it always felt so silly to ask if they carried anything in a 5Y. They never did.
"We wanted brands to transcend the 'shrink it and pink it' strategy not because we hated pink, but because we wanted more."
This is why, if you observe some of the more seasoned female "sneakerheads," you'll find an abundance of Jumpman in their collections. I'm not saying it was shoved down our throats, but rather that the brand maintained consistency in catering to small sizes.
However, the issue here, is that they were grouping women with children. While it is certainly beneficial to be in that group in emergency situations like evacuating a sinking boat, it doesn't fare as well for sneaker collectors.
"What we are trying to do with this collection and as we look at women's as a whole is to discover the entire spectrum," Perez said. "Are we serving first and foremost our athletes on court? Are we serving those who really relate to the brand and are we serving those who want something different and want something more?"
A woman who wears sneakers is far different from a child who wears sneakers. She is making her own decision to purchase a pair that will likely live with her much longer than an 8 year old's. I wish I knew then that I would want to keep the shoes I had (and that I wouldn't grow). Youth sneakers also often do not include the same quality of materials and technology that adult sneakers do.
Jordan Brand has ventured into the women's market several times, beginning with bringing Vashtie on as the first woman to design her own Jordan sneaker back in 2010. It then dropped a number of girls-specific colorways and a trickle of women's apparel that saw some success, but not quite enough to make waves.
This past fall, Jordan Brand tasked Aleali May to be the second woman to design her own Jordan sneaker, and not only did it speak to more than just her female followers, there were full-grown men camping out for an opportunity to buy them. This wasn't a resell shoe: it was a "must cop," and I saw it on many "Top Sneakers of 2017" lists—a testament to the impact of women in the sneaker industry.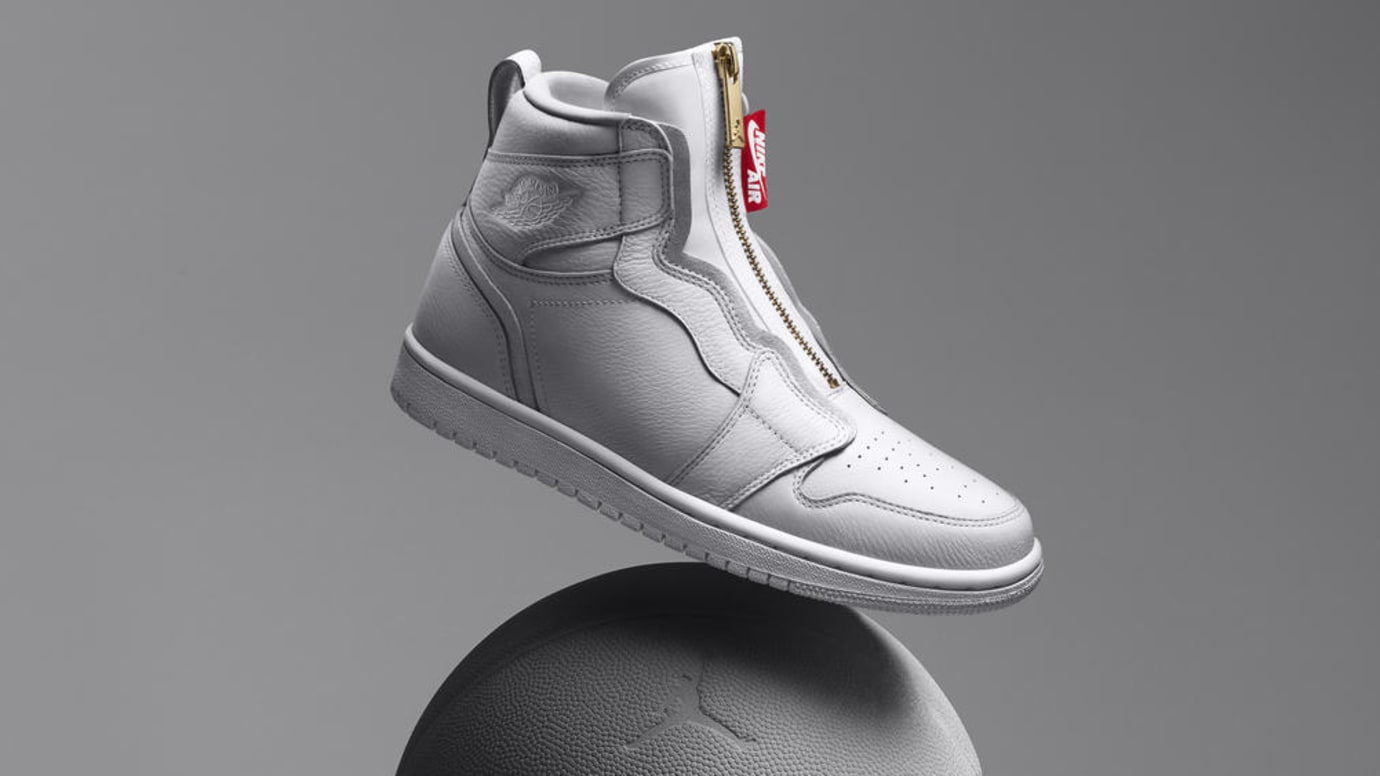 For a brand that was built on the back of Michael Jordan, it's also good to know that another member of the Jordan family had a lot to do with this new and improved women's offering. According to Perez, Jordan's daughter Jasmine, along with the man himself, were very involved with bringing about a new way of looking at women's product.
"Jasmine has been part of the process throughout and that just is really amazing to have someone who is just so familiar with Michael's legacy that can actually help us out and we have her anytime we need," she said
We've seen more limited releases with wider size ranges, and we're seeing high quality materials on small size shoes. Brands have taken great strides to accommodate the women's community.
I've also met a number of talented female sneaker designers paving the way. Many of the women I admire and respect today are influential not just on social media but also in the decision-making behind brand doors. More and more women are taking the time to not only learn, but lead.
The female sneakerhead has evolved over the years. She is more fashion driven and performance driven and her presence is amplified on social media. If you are a woman griping about how "mainstream" sneakers have gotten, please go ahead and rethink that. Be thankful for the growth spurt of the female sneaker community because it is now louder than ever and impossible to ignore. If you are complaining about the pink, go ahead and pick the blue. Or the tan. Or the black. There are options. Feel free to scroll through social media as well and take note of how pastels have commandeered the entire fashion world. The "shrink it and pink it" commentary is not only outdated and irrelevant, it is a cop out for being uninformed with current trends.
Don't judge another woman on where her interests originated or if her intentions are pure—that's not for you to decide. Whether she started wearing sneakers as a kid or at the age of 25 because her boyfriend bought her first pair of AJ1s, the objective is the same (more sneakers!) and we all benefit from it. If we want the culture to flourish, we have to support it. Sure, the competition for product has heightened, but this is what we asked for.
It's not that they weren't listening, it's that it wasn't the right time.
Jordan Brand finally going all-in on a women's collection is a long-awaited, perfectly timed statement of the state of our community. The time is now.