Today, famed music executive and businessman Steve Stoute and a team of industry veterans announced the opening of Stashed, an elevated footwear and apparel retail experience in San Francisco.
The selling points of Stashed are an emphasis on cultural history, museum-quality curation and world class customer service to a consumer base intrigued by premium product and storytelling. Three galleries make up the 2240 square foot space: the main gallery, night gallery and rust gallery. Customers are able to see the other galleries through perforated walls, making discovery part of the overall experience.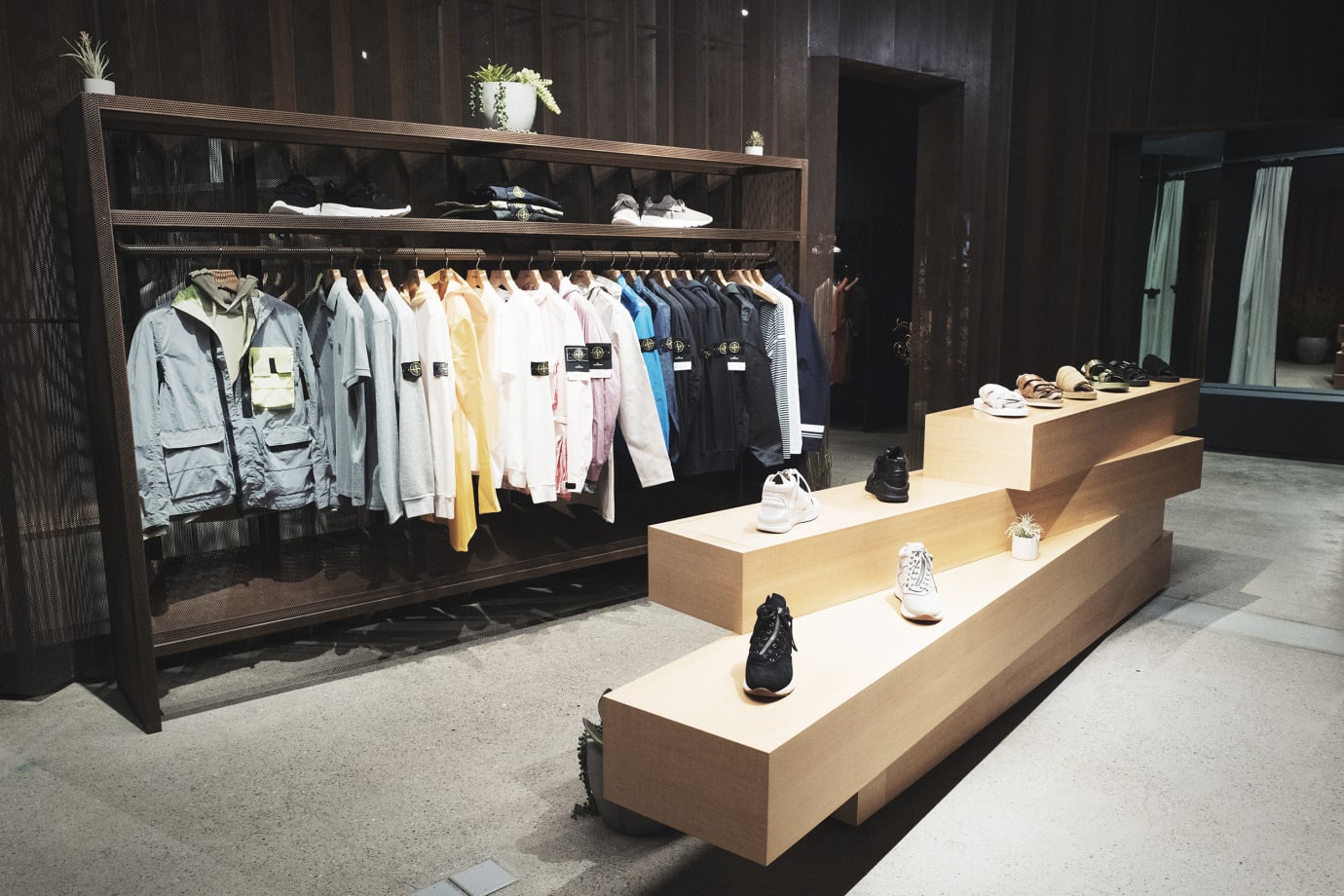 Technology also plays a significant role in the store's storytelling goal. Part of this is the use of a "stealth" technology, pressure plates activated when a customer lifts the shoe, revealing the product's backstory in lines of programmable text. Once the shoe is put down, the plate is again activated and the text disappears.
Stashed was designed by West of West, which sought to mimic the sense of discovery that takes place while walking through the city.
"Stashed embodies a contemporary and abstracted interpretation of urban exploration," said West of West co-founder Jai Kumaran. "By transforming raw materials into new textures we are able to blur the line between different spaces and environments to create discovery and excitement."
Brands carried at Stashed include Adidas, NikeLab, New Balance, New Era, Puma, Rick Owens, Stance, Stone Island, Y-3 and more.
Stashed
2360 3rd Street
San Francisco, CA 94107