The highly anticipated revamp of the Spider-Man franchise with Miles Morales replacing the character Peter Parker was officially unveiled yesterday, as Phil Lord and Christopher Miller released the trailer for the animated project Spider-Man: Into the Spider-verse. While comic fans were predictably excited about the fresh take on Spidey, the clip peaked the curiosity of another segment of enthusiasts for a completely unexpected reason.
Viewers quickly noticed that Spider-Man is doing whatever a spider can in what appears to be an animated pair of "Chicago" Air Jordan 1s.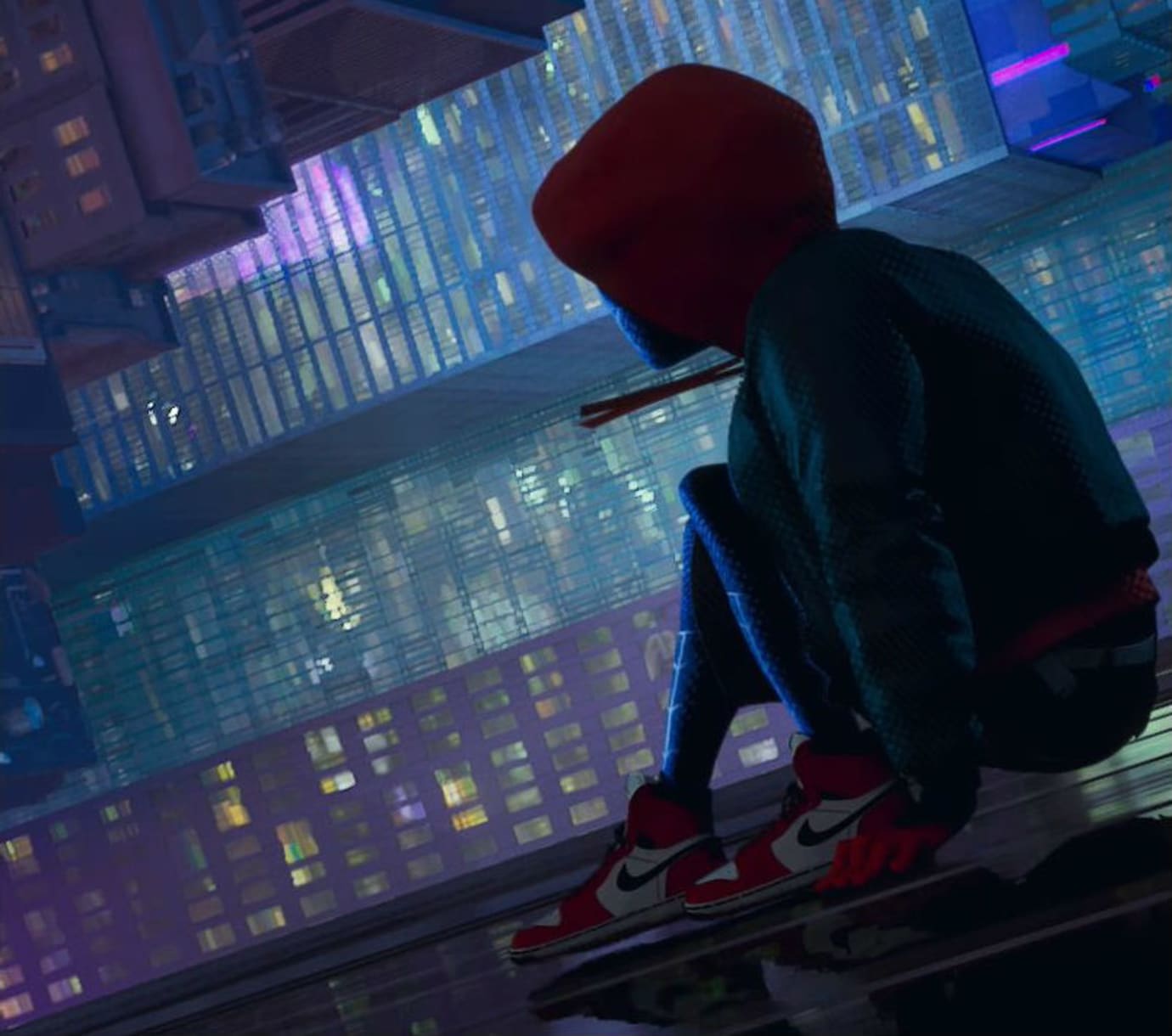 In this version of Spider-Man, Morales is an afro-latino teenager who assumed the role after witnessing the death of Parker at the hands of Green Goblin. The character, which was first introduced in 2011, and his choice of footwear spawned a long list of responses on Twitter.
Never in my life did I think I would see spiderman wearing Jordans.

— Kris (@yoSalty) December 9, 2017
Something about seeing an Afro -Latino spiderman wearing Jordans and hoodie hit me. Representation is really important.

— marv (@mrmarv09) December 10, 2017
Spidey wearing Jordans? Vince Staple song? Colour me interested

— Mr 1-5🥋 (@BailPaton11) December 9, 2017
Spider-man wearing Jordans is as New York as it gets

— Dylan (@MrHatnScars) December 10, 2017
Miles Morales Spider-Man wearing Jordans for some reason has brought me new life and restored my mana to full. #SpiderMan #sneakerhead #fashion #Spiderverse pic.twitter.com/LA8nOpocvq

— Jase of Base (@Jaytomio) December 10, 2017
Into the Spider-verse hits theaters next Christmas. Perhaps within the next year, SONY, Marvel and Jordan Brand can link up and make this thing official.