The sneakers of U.K. grime artist Stormzy were at the center of a Twitter beef on Sunday evening, with high-profile leaker account Yeezy Mafia calling him out over some questionable footwear. In a series of tweets that have since been deleted, Stormzy responded angrily to the questions about the legitimacy of his Yeezy Boosts.
It started when Yeezy Mafia posted a screenshot from Stormzy's 2017 MTV EMA performance, where he wore the "Beluga 2.0" Adidas Yeezy Boost 350 V2, a shoe that hasn't released yet, and called upon another account, Yeezy Busta, to confirm that the shoes were fake. Stormzy hopped in from there, condemning those who dared to question the authenticity of his sneakers.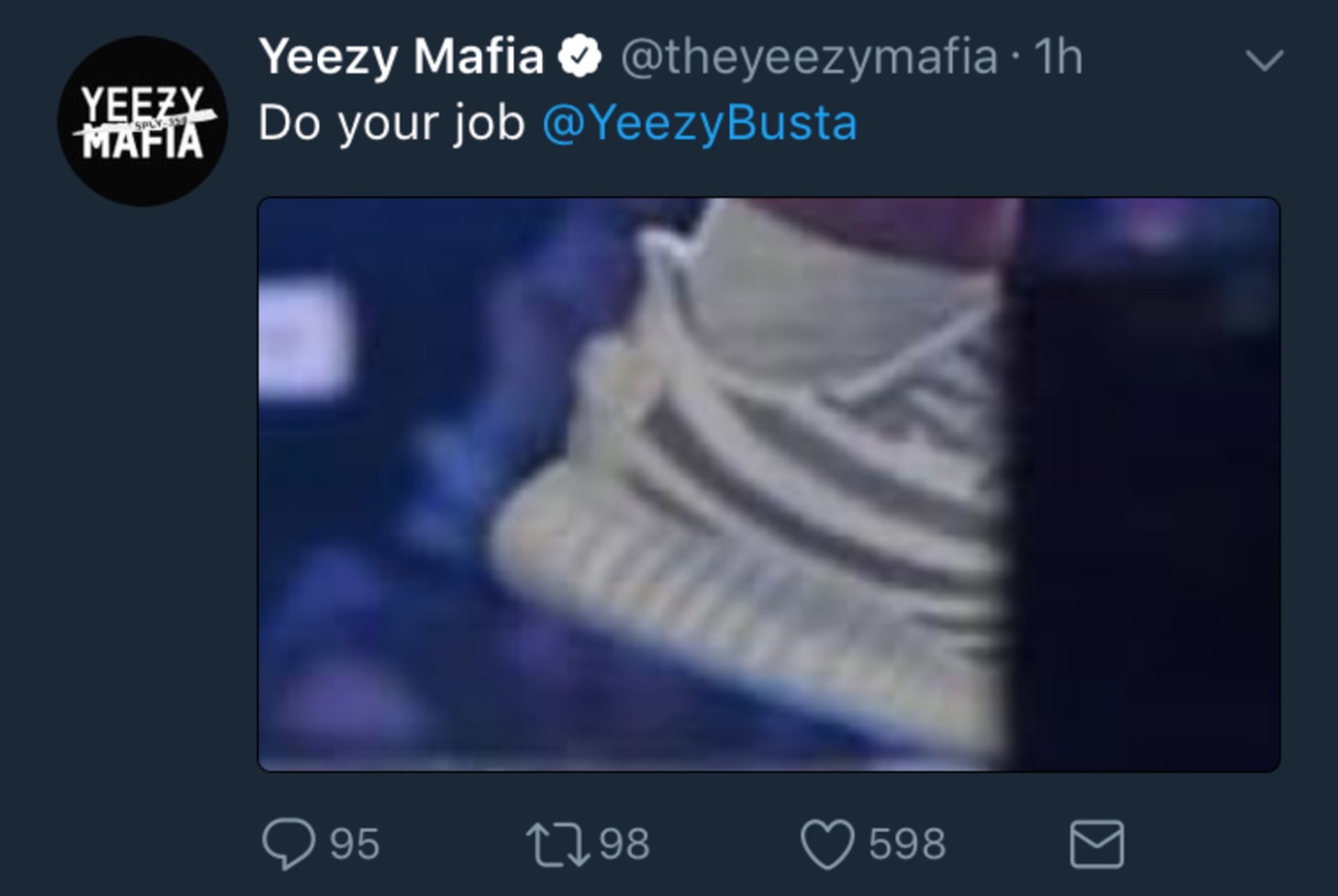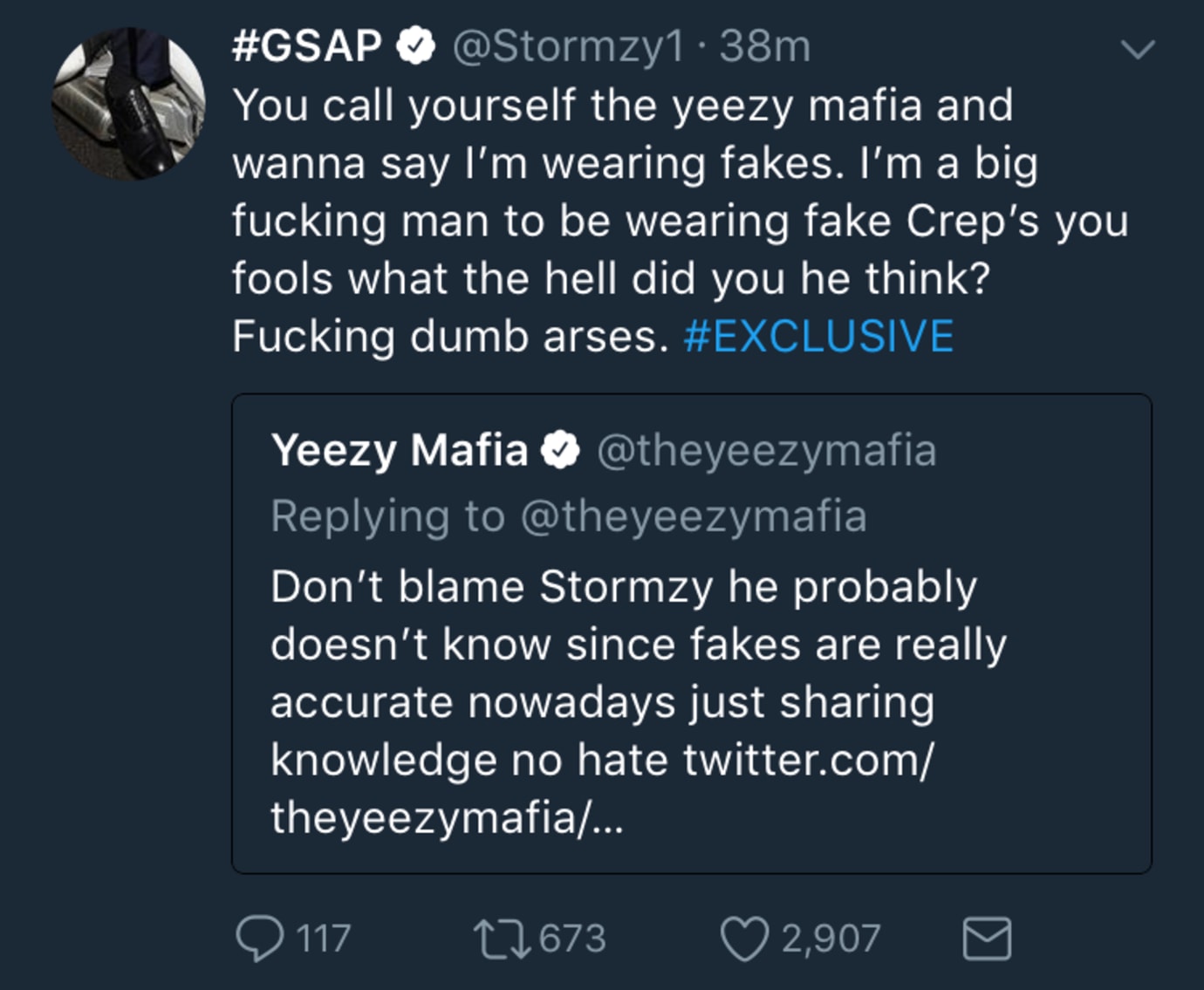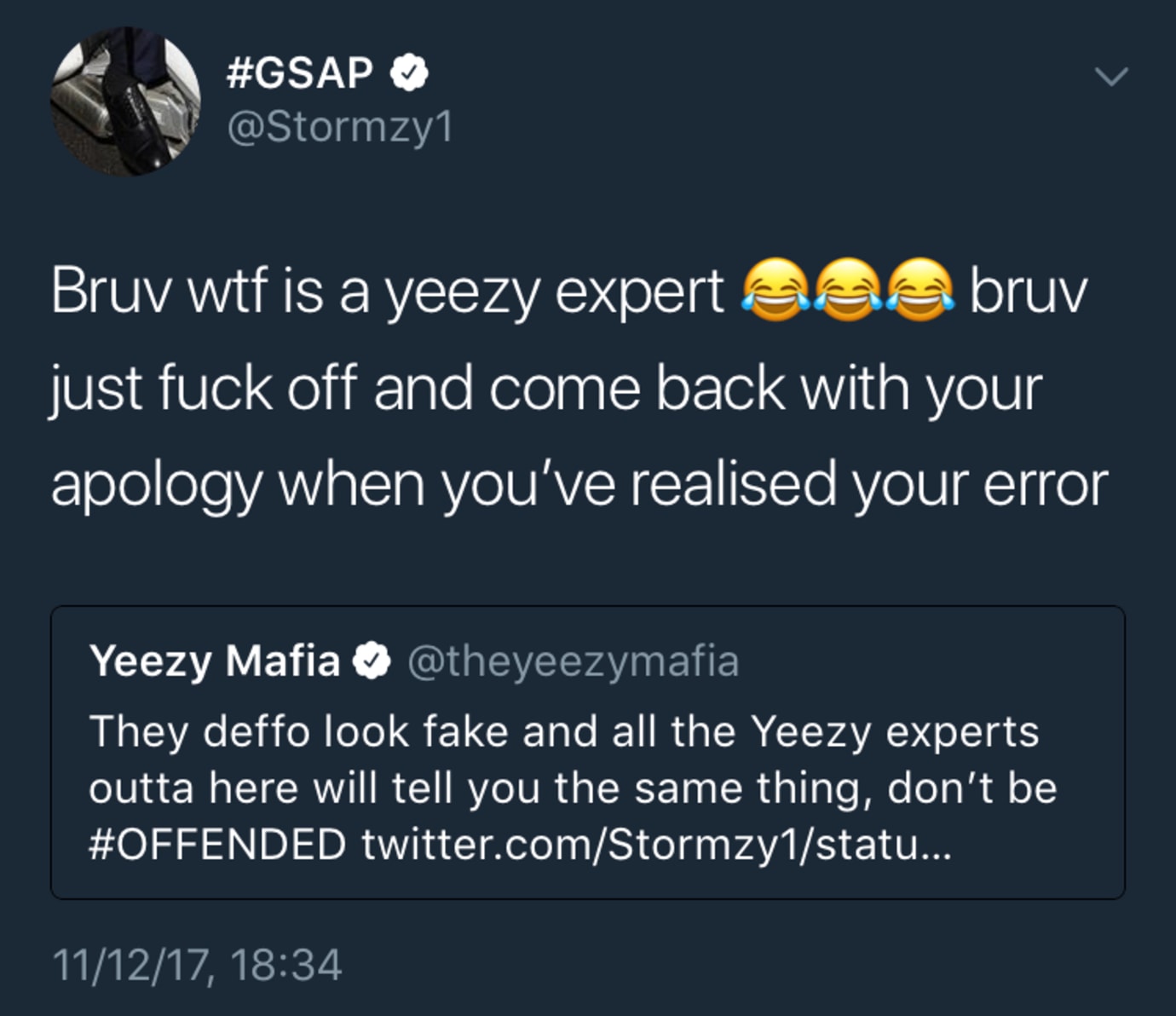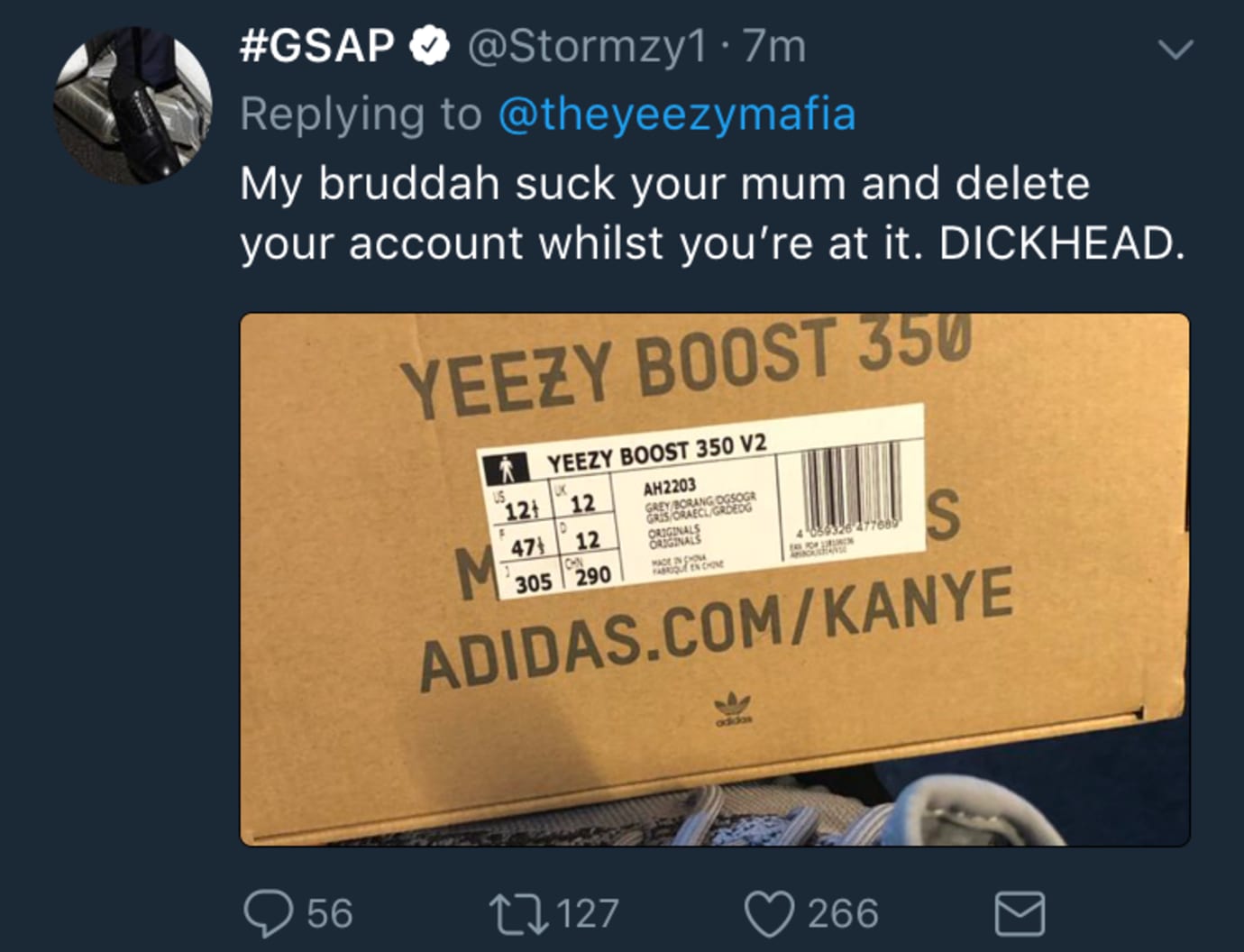 The shape of Stormzy's Yeezys, along with photos of the box he later provided, caused many to believe the sneakers were fake.
For what it's worth, Stormzy is an Adidas endorser, and it's not out of the realm of possibility that he would have an early pair of this Adidas Yeezy Boost. Then again, it's not likely that many legit pairs have been seeded outside of Kanye West's camp.
It doesn't help Stormzy's credibility in the argument that he has since deleted almost all of his tweets pertaining to it, leaving up only the below message where he responded to Matt McDonald from the ninth season of reality show Big Brother. It's worth noting that this remaining tweet doesn't contain any references to Stormzy's claims that his Yeezys were indeed authentic.
My bruddah I promise you NOBODY knows you from celebrity big brother trust me just take it out your bio you're just washed. Good night though 🙏🏿❤️

— #GSAP (@Stormzy1) November 13, 2017
After the online spat, Jon Wexler, Adidas' VP of influencer and entertainment marketing and a man very close to the Yeezy line and West, said on Twitter that the shoes were real.
huge shoutout to @Stormzy1 for always showing #teamadidas so much love! #adidasfamily since day 1! Shoes 100% real!

— jon wexler (@wex1200) November 13, 2017