While Lonzo is making history on the court and LiAngelo is stuck in China dealing with legal matters, their father "LaVar Ball" found time to stop by Saturday Night Live for an appearance on last night's Weekend Update segment. In addition to making his usual run of outlandish claims, the elder Ball introduced the world to the LiGelo 20, the debut Big Baller Brand signature sneaker for LiAngelo Ball.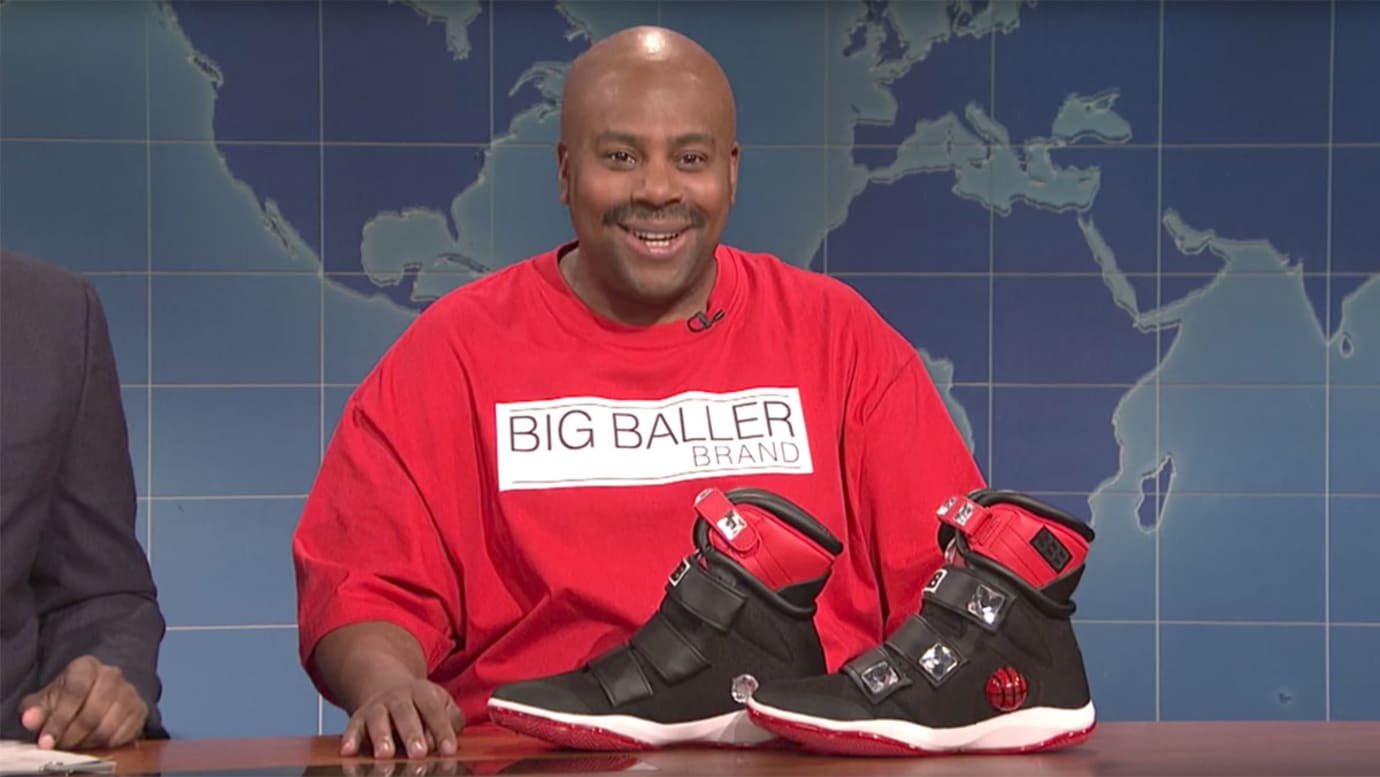 According to Ball, portrayed by sketch comedy legend Kenan Thompson, each LiGelo 20 costs $700,000 and only one can be purchased at a time—never a pair. The shoes come fully loaded with power lacing, a Bose 24-speaker sound system and the world's finest chicken 'rotiss-ary' cooker. And if you have any doubts about that last item, watch the sketch above.
At $1.4 million, the LiGelo 20 easily surpasses Lonzo's ZO2 Prime Remix ($495) and LaMelo's Melo Ball 1 ($395) as the most expensive pair of Big Baller Brand sneakers. The new model has not yet been listed for sale at bigballerbrand.com.