As international art fair Art Basel prepares for its annual Miami takeover next week, a dispute from last year's event has finally been resolved.
According to The Fashion Law, Adidas has settled the trademark lawsuit filed by Art Basel in May after the sportswear brand produced and distributed sneakers with Art Basel markings without consent. Adidas admitted wrongdoing in an official statement.
"During the Art Basel show in Miami Beach in 2016, Adidas gave away a limited number of shoes bearing both the Art Basel trademark and the Adidas trademark. Adidas did not obtain a license to use the Art Basel mark for these shoes, and Adidas was not a partner with or a sponsor of the Art Basel show. Adidas regrets these actions and is pleased that the lawsuit filed by Art Basel has been settled amicably."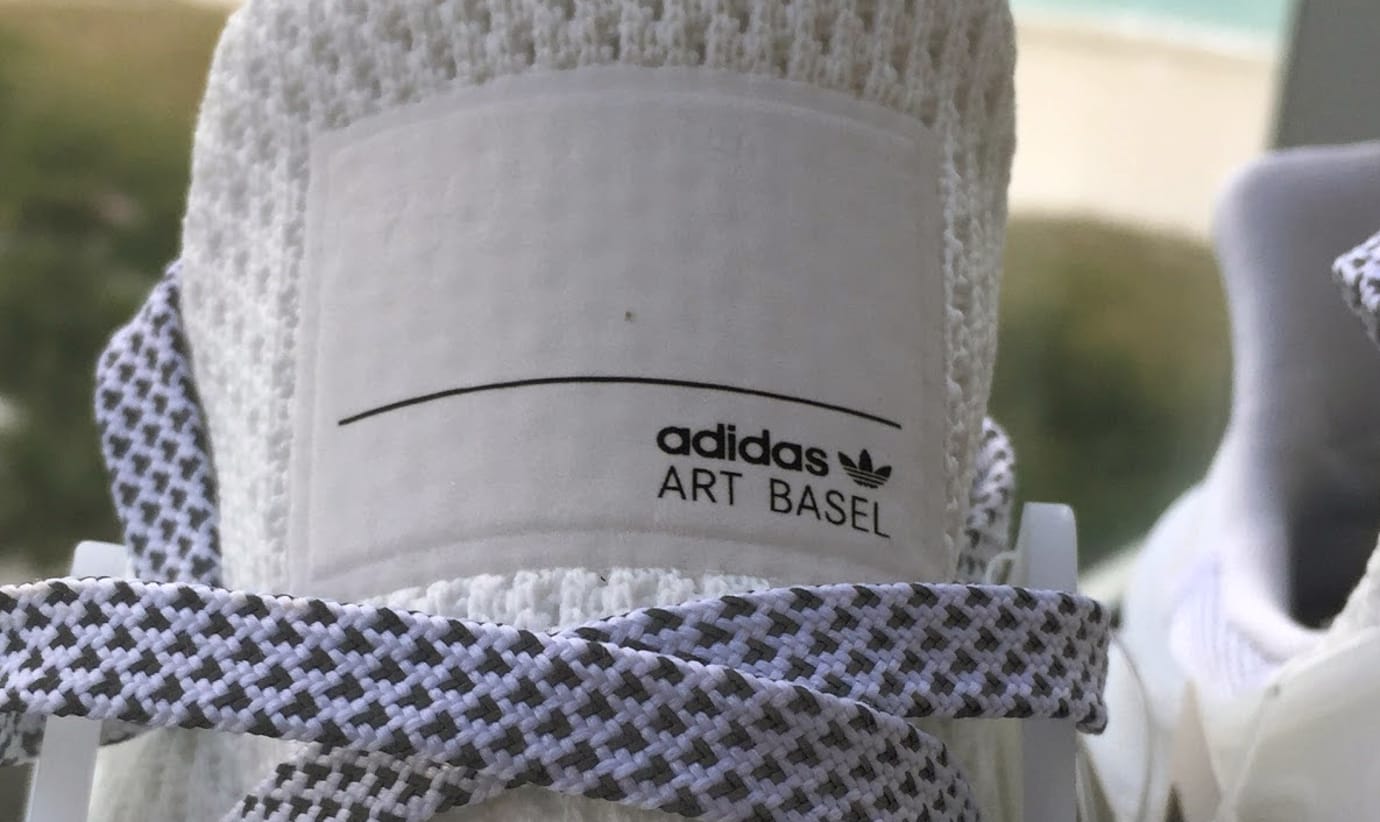 The shoe in question was a reflective all-white colorway of the Adidas EQT Support ADV, limited to 1,000 pairs that were given out at the event. Though the sneakers weren't sold at retail, Art Basel argued that they "deliberately [misrepresent] an association, show partner, sponsorship, or other affiliation with the fair" in its suit. Pairs currently "resell" for $400+, but that number could rise following the settlement.
Details of the settlement will remain confidential, so it's unclear what Art Basel got out of the deal. In the suit, the fair sought to have all existing pairs collected and destroyed, but that isn't possible at this point.