It turns out even Adidas' top coaches have trouble getting certain pairs of sneakers. Documents from the attorney of Rick Pitino—the famed former Louisville coach who was fired this week in the wake of widespread scandal over funny money in college basketball—​show him putting in a request for the "Zebra" Adidas Yeezy Boost 350 and effectively getting shut down.
In screenshots of text message exchanges obtained by Lyndsey Gough, the coach asks Adidas exec Jim Gatto for a pair of "those white with black stripes Yeesys [sic]," only to be offered the less coveted "Cream White" pair instead.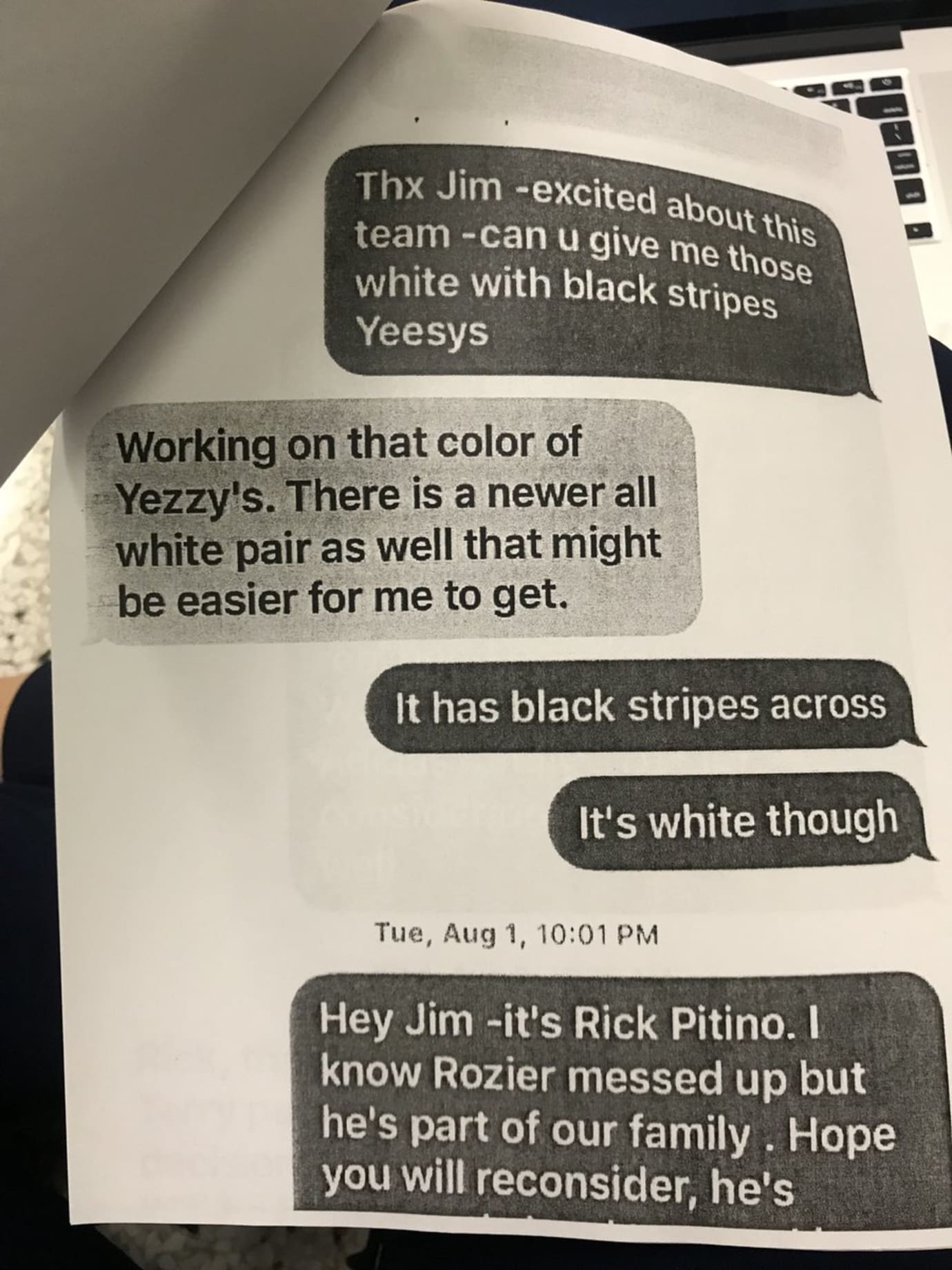 While Pitino has been spotted wearing Adidas Yeezy Boosts before, it's unclear if the pair requested in the text messages above was for him or a potential recruit.
Gatto was arrested by the FBI in September for his alleged role in funneling Adidas money to top basketball recruits in exchange for their commitment to Adidas-sponsored schools. Following his arrest, Adidas put Gatto on administrative leave.
Adidas severed ties with Pitino on Monday after the veteran coach was dropped by Louisville.