Tempers flared in last night's game between the Washington Wizards and Golden State Warriors, as Bradley Beal and Draymond Green were ejected for their respective roles in a second quarter scuffle.
Following an elbow by Green and retaliation by Beal late in the period, the two engaged in what can only be described as a simultaneous tugging of jerseys. Both men ended up on the floor, but Green emerged with a jersey that looked like a piece of wardrobe from a set of The Walking Dead.
Rough night for another Nike jersey. pic.twitter.com/E2MWYReV5i

— SoleCollector.com (@SoleCollector) October 28, 2017
The problems with Nike's new NBA jerseys have been well-documented this season. Lakers guard Tyler Ennis had a piece of his jersey ripped during a preseason game, while LeBron James' famously split down the middle during the opener. In the case of Green, at least there was a bit more of an explanation as to why it happened, but the extent of the ripping following a rather brief exchange is alarming. Remember Ron Artest's jersey after the Malice at the Palace? A little worse for wear, but pretty much intact.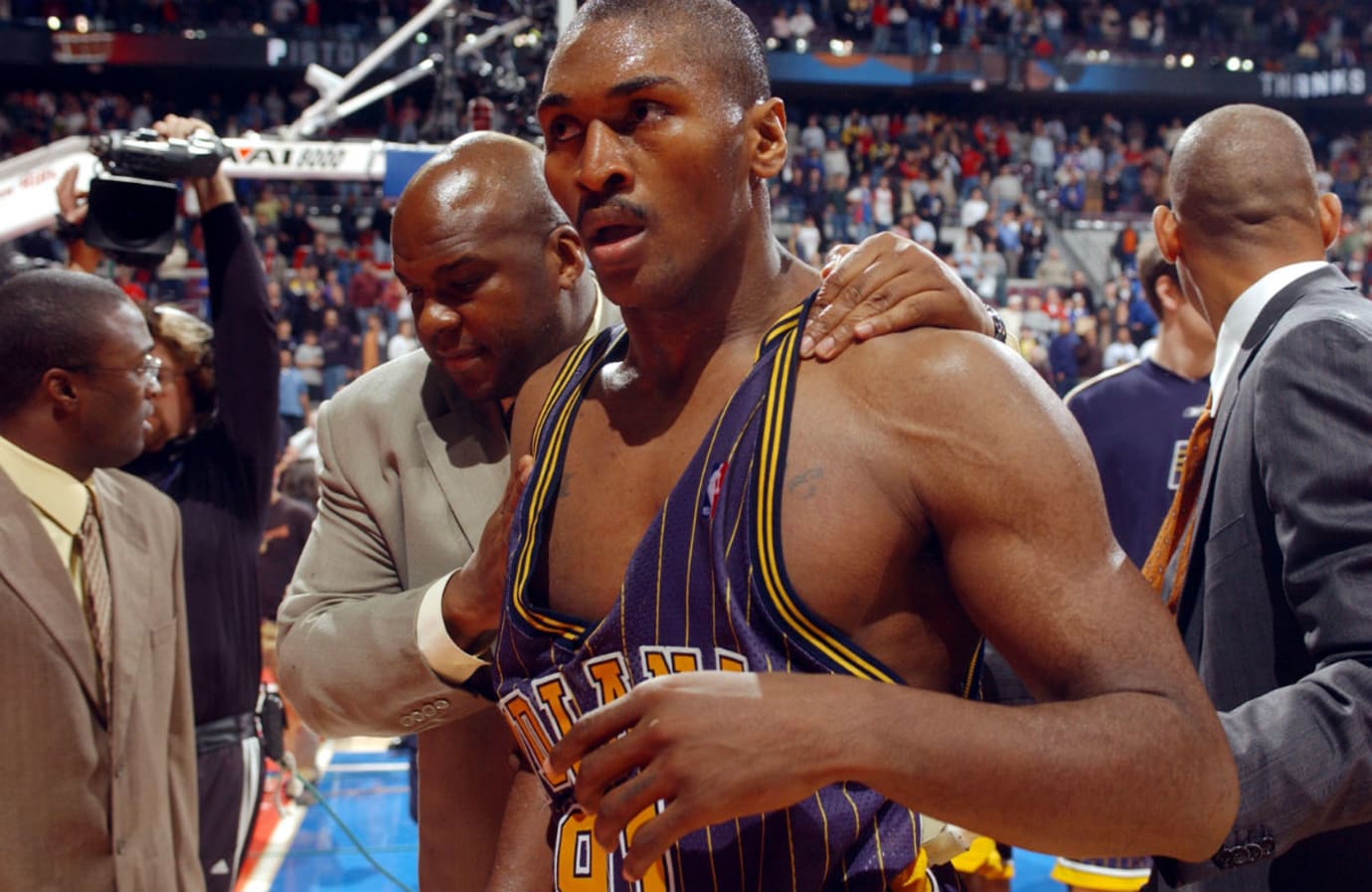 What about two years ago, when LeBron James intentionally ripped the sleeves off his Adidas jersey? One of the most physically gifted athletes to ever take the court eventually got the job done, but had to put forth a considerable amount of effort to make it happen.
Nike was forced to address the jersey ripping issue, telling Sole Collector, "We are obviously very concerned to see any game day jersey tear and are working with the NBA and teams to avoid this happening in the future" in a spokesman-issued statement. In an interview with CNBC, CEO Mark Parker claimed that the brand has isolated the issue. Meanwhile, fans are being asked to pay $200 for authentic licensed NBA jerseys right now. Doing so may not be a wise investment until Nike can ensure a little more durability, even at the highest level.