For Halloween weekend, Adidas Football is dressing its top NFL athletes in custom cleats with holiday-inspired twists.
Von Miller gets Frankenstein-themed "Monstrous Miller" Adidas Freaks, complete with stitched on pieces and old school stretcher board packaging.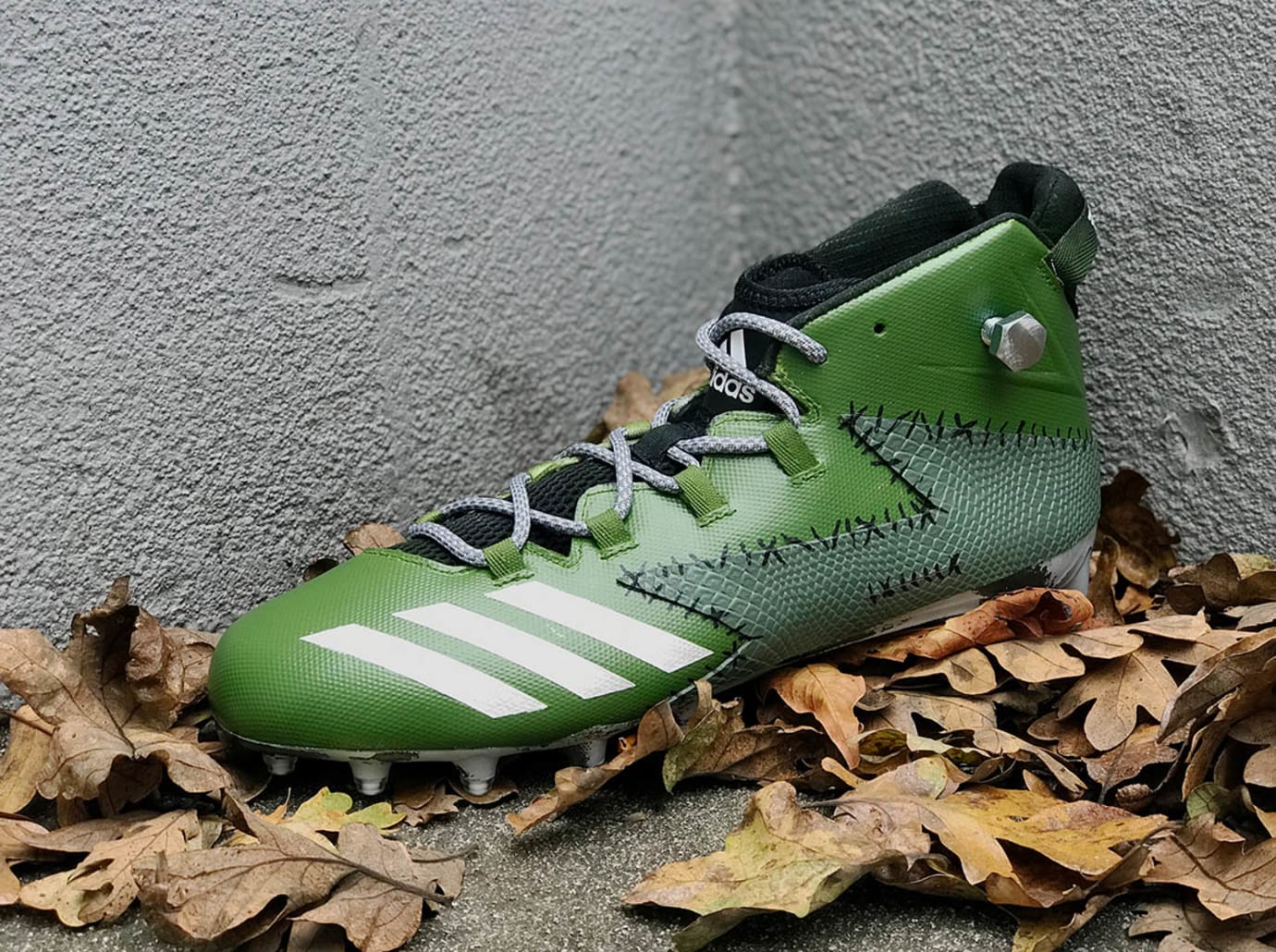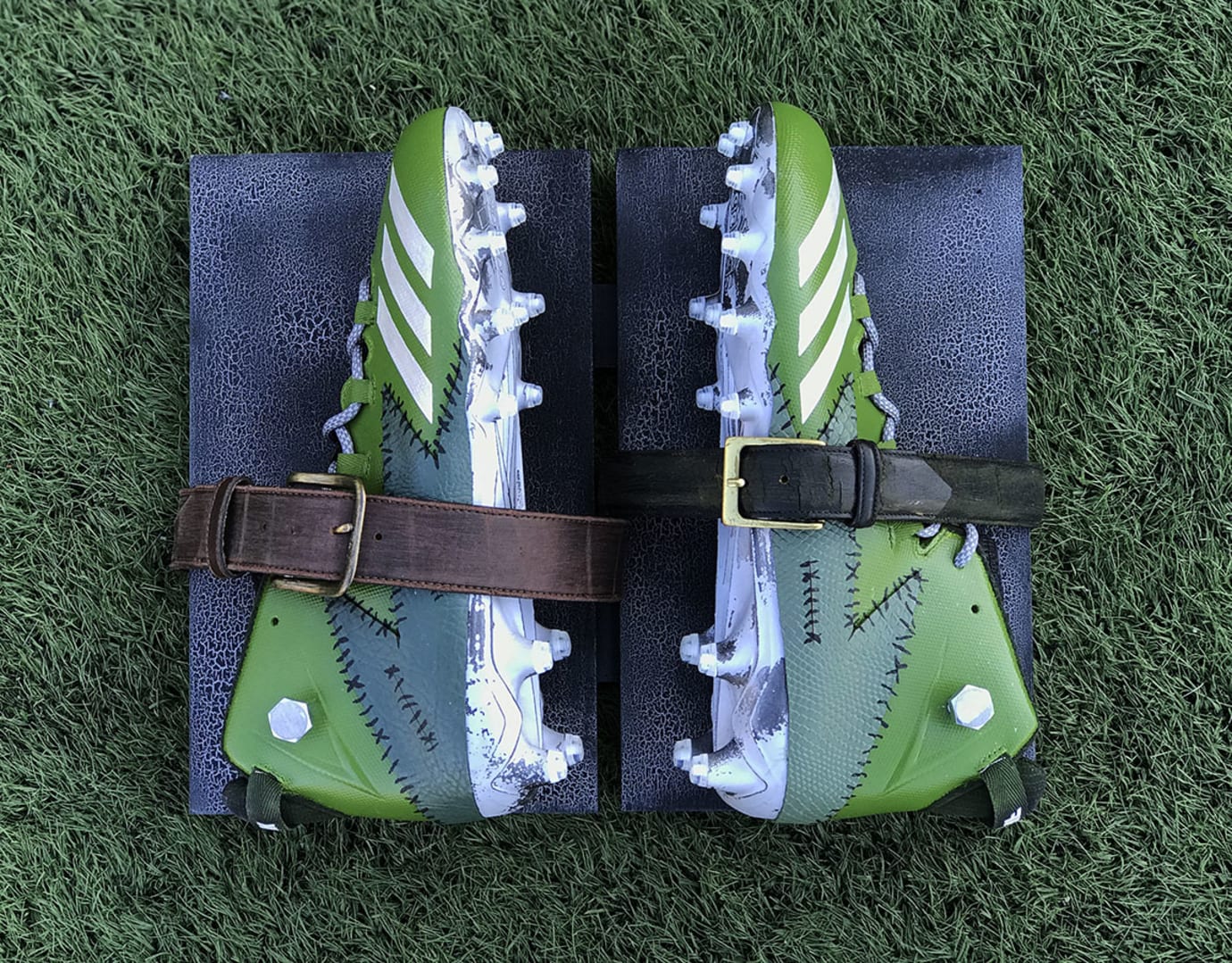 Dak Prescott's Freaks are dubbed "King Dak," inspired by mummies and pharaohs. The metallic gold pair features Hieroglyphics, canvas wrapping to mimic mummy wraps and suitcase packaging with travel stickers and scarabs inside.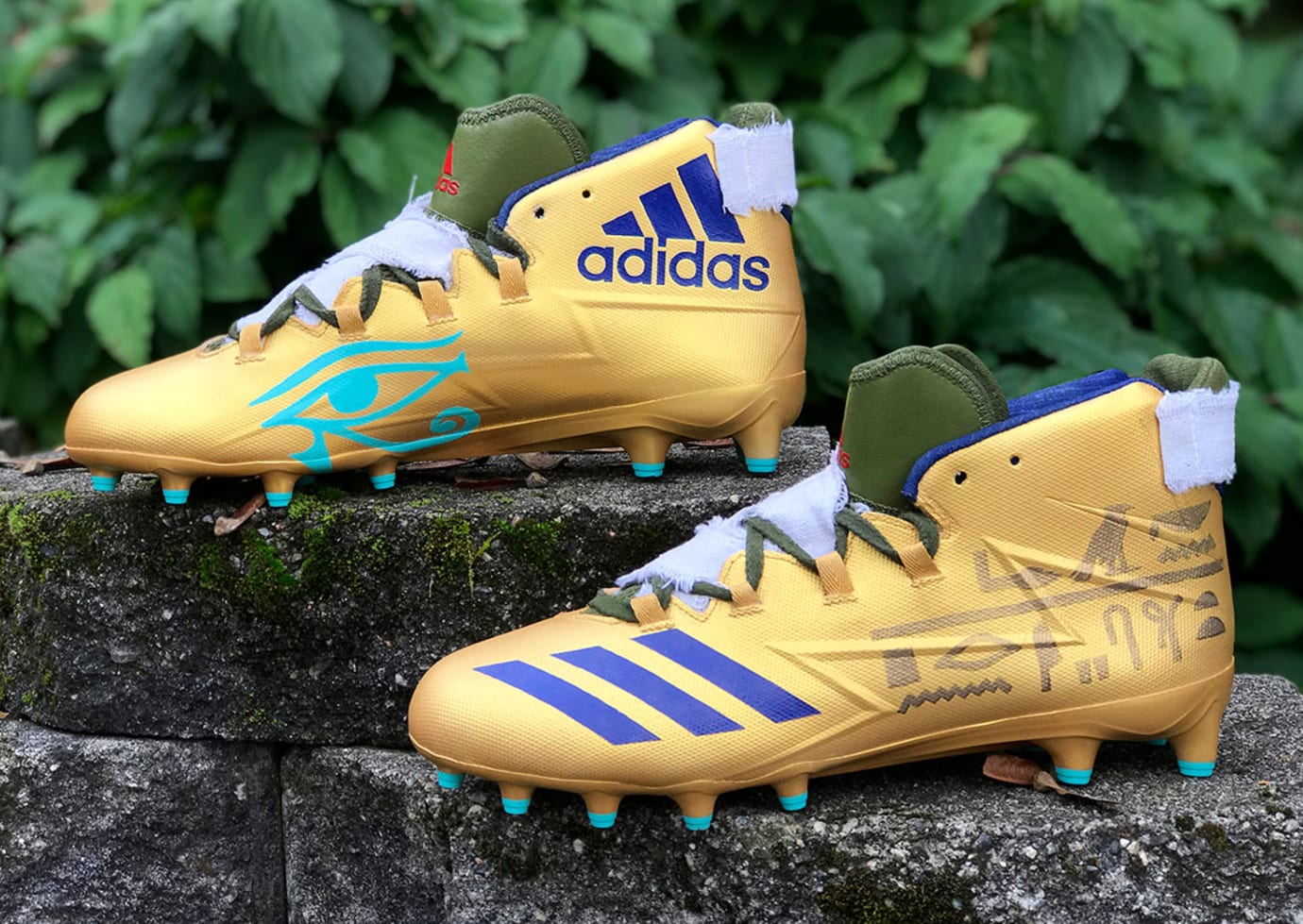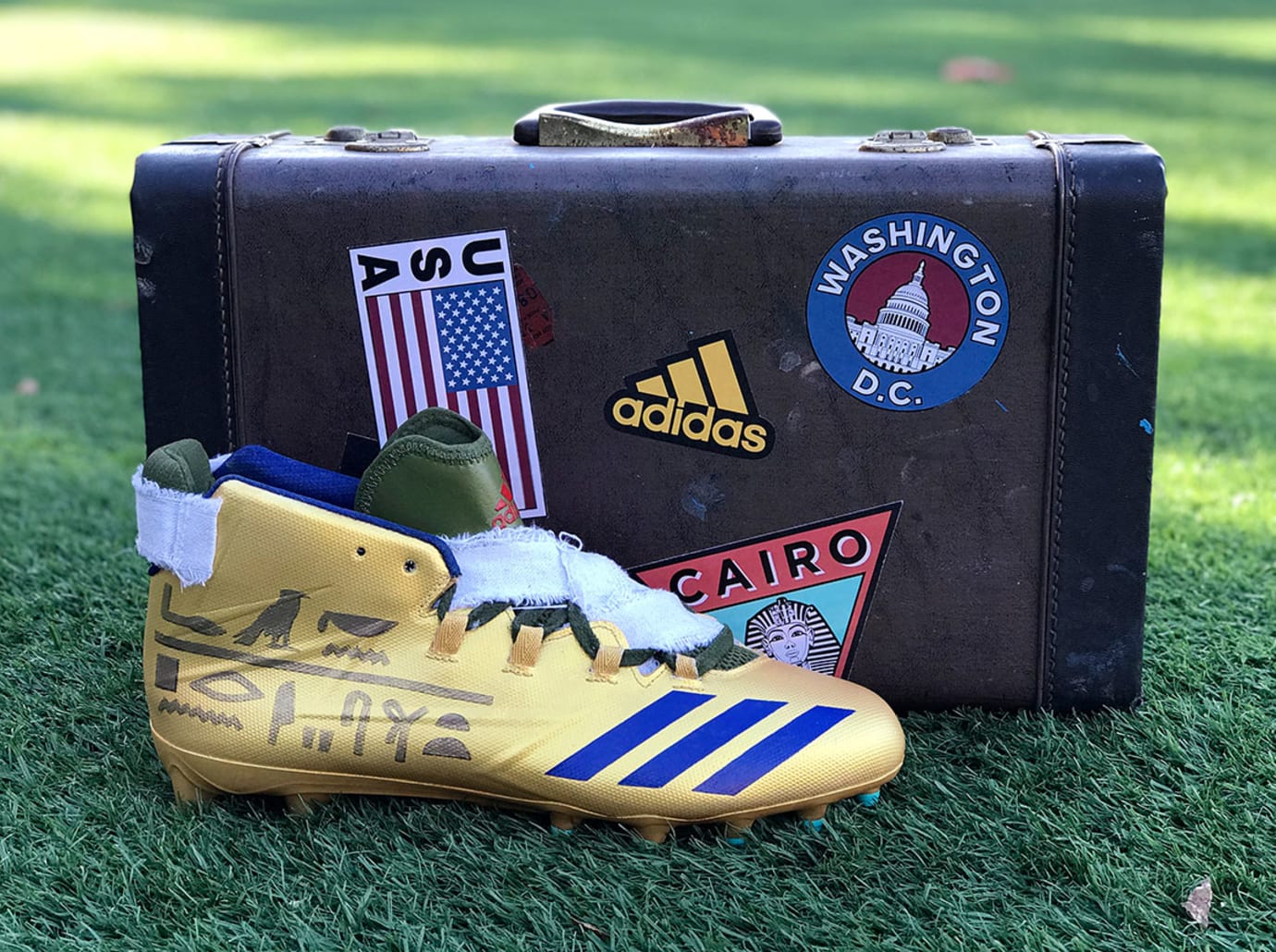 Josh Norman's "Count Norman" vampire-inspired Adizero cleats were treated to bat wing detailing, a matte-finished plate with red tips, fang lace jewels and coffin packaging.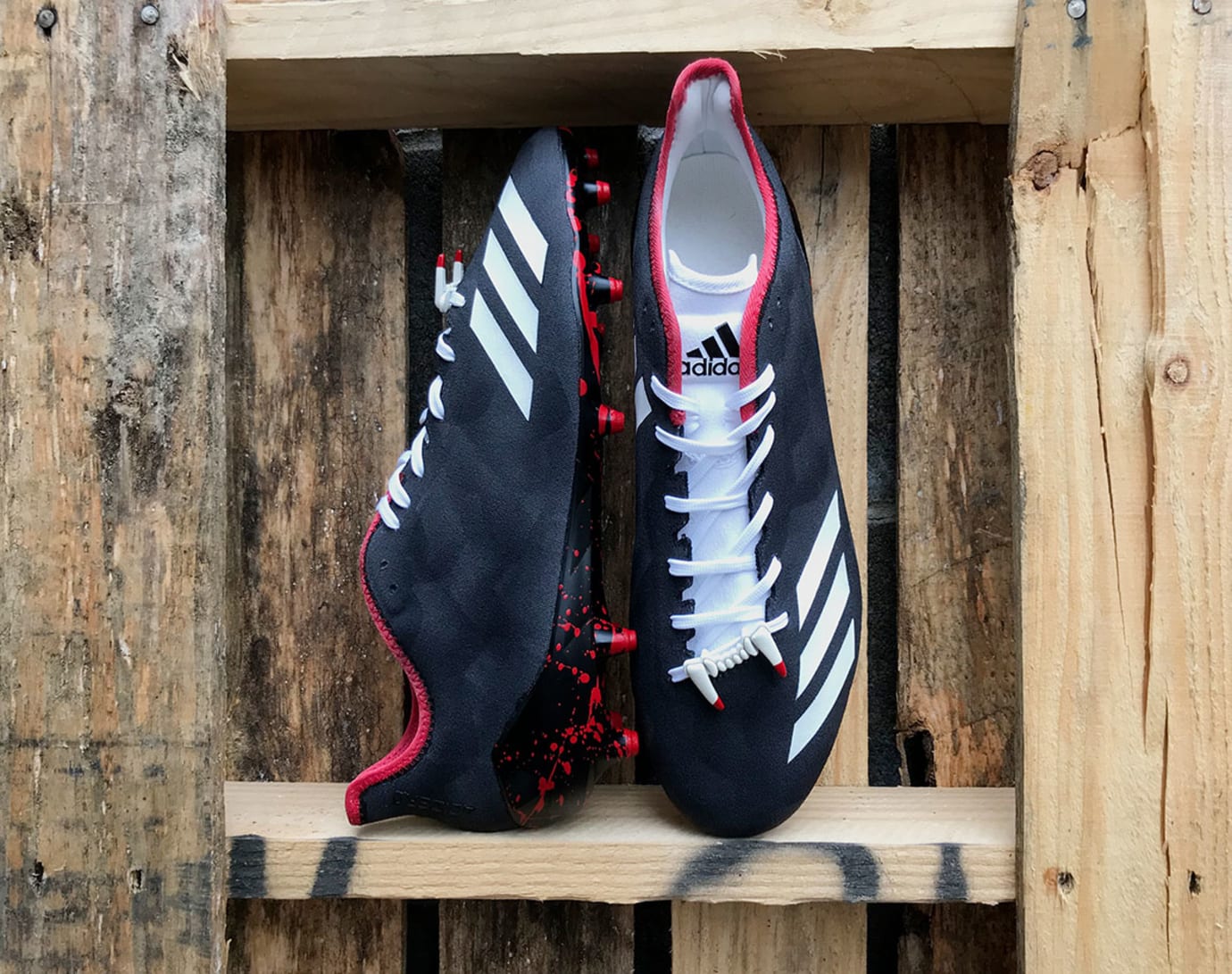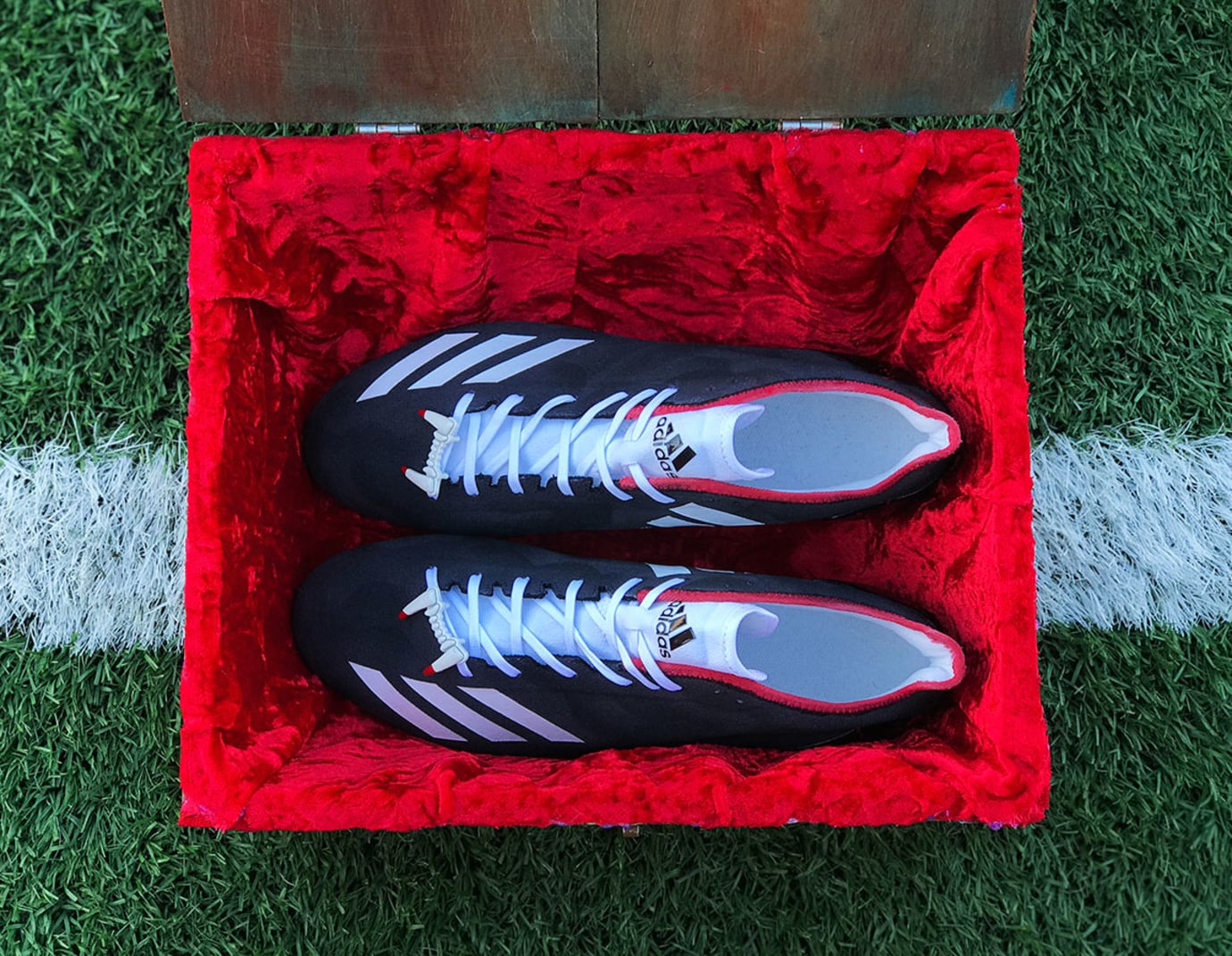 Dia de los Muertos inspires DeAndre Hopkins' Adizeros, a vibrantly colored hand-painted design.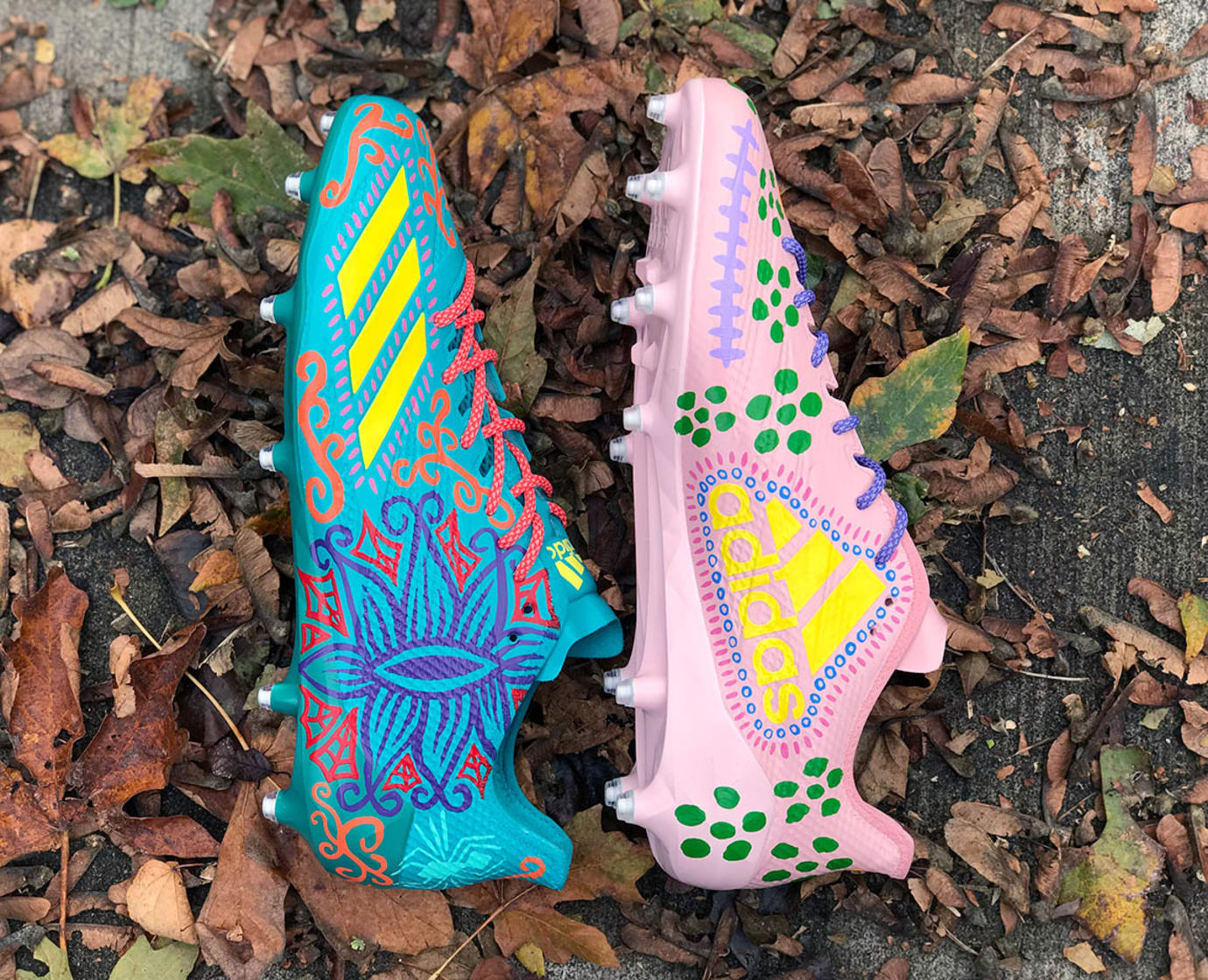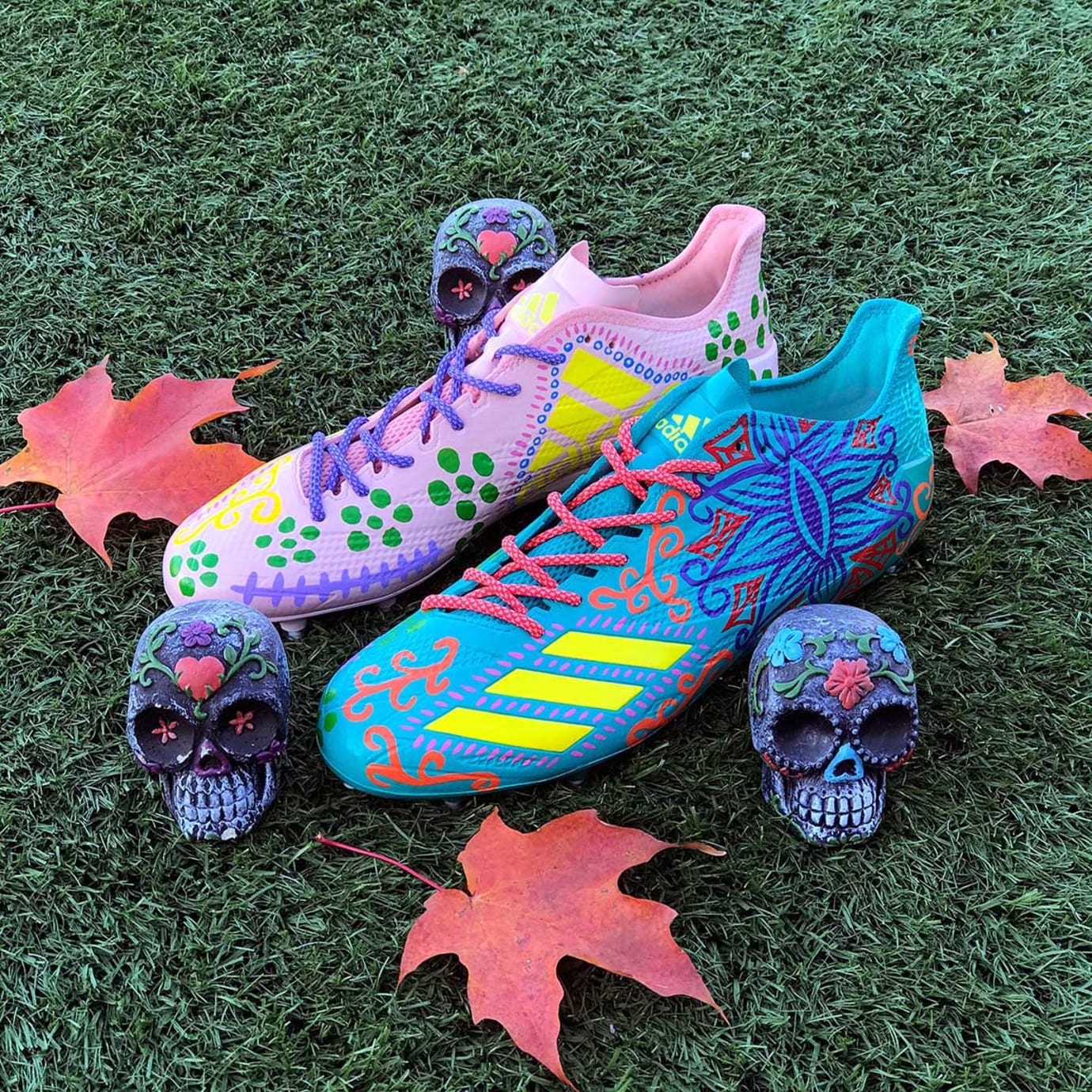 New Orleans native Landon Collins will wear up in "Master Voodoo" Adizero cleats, bearing mystical and mysterious colors and a tooth collar lining.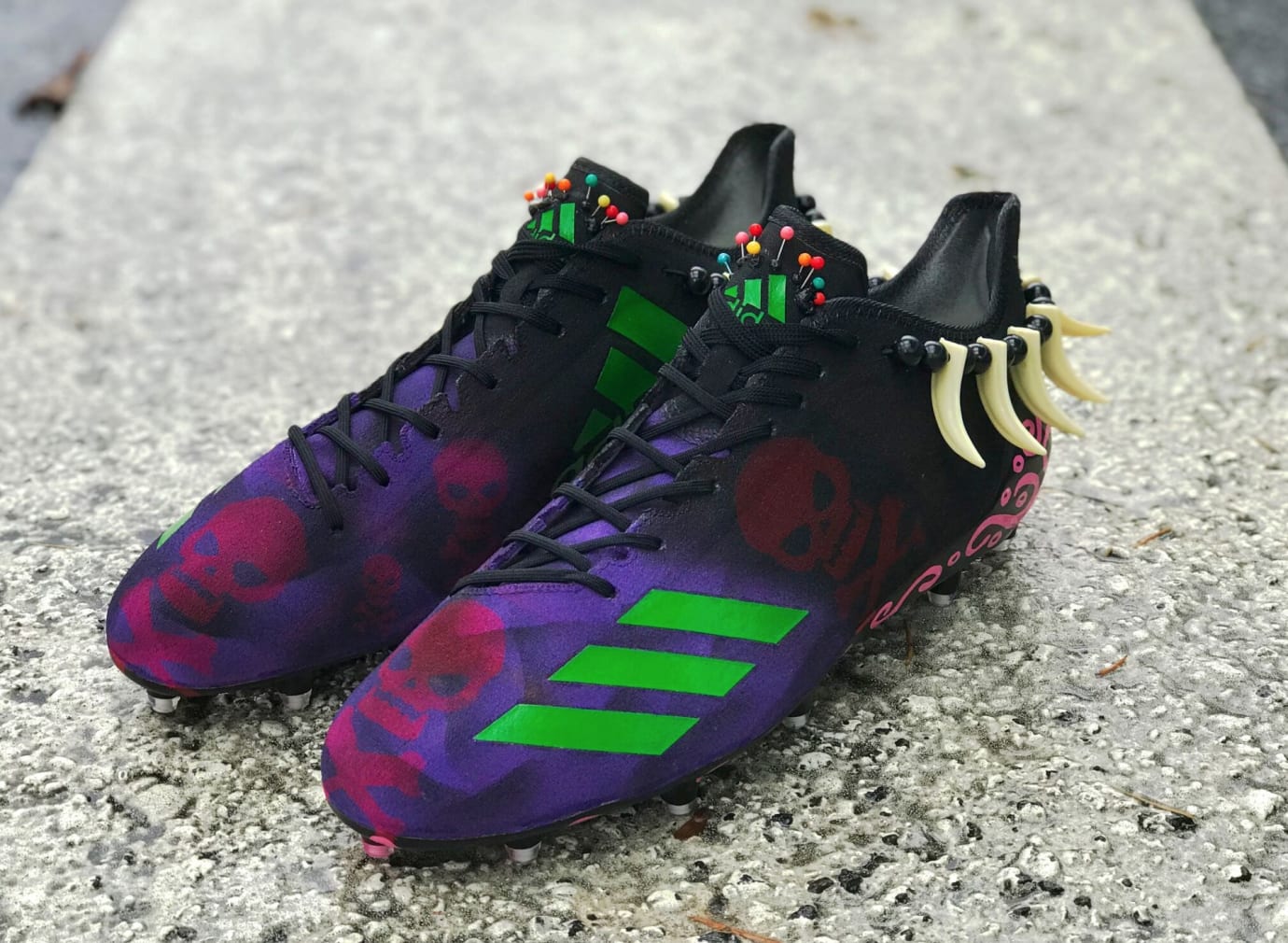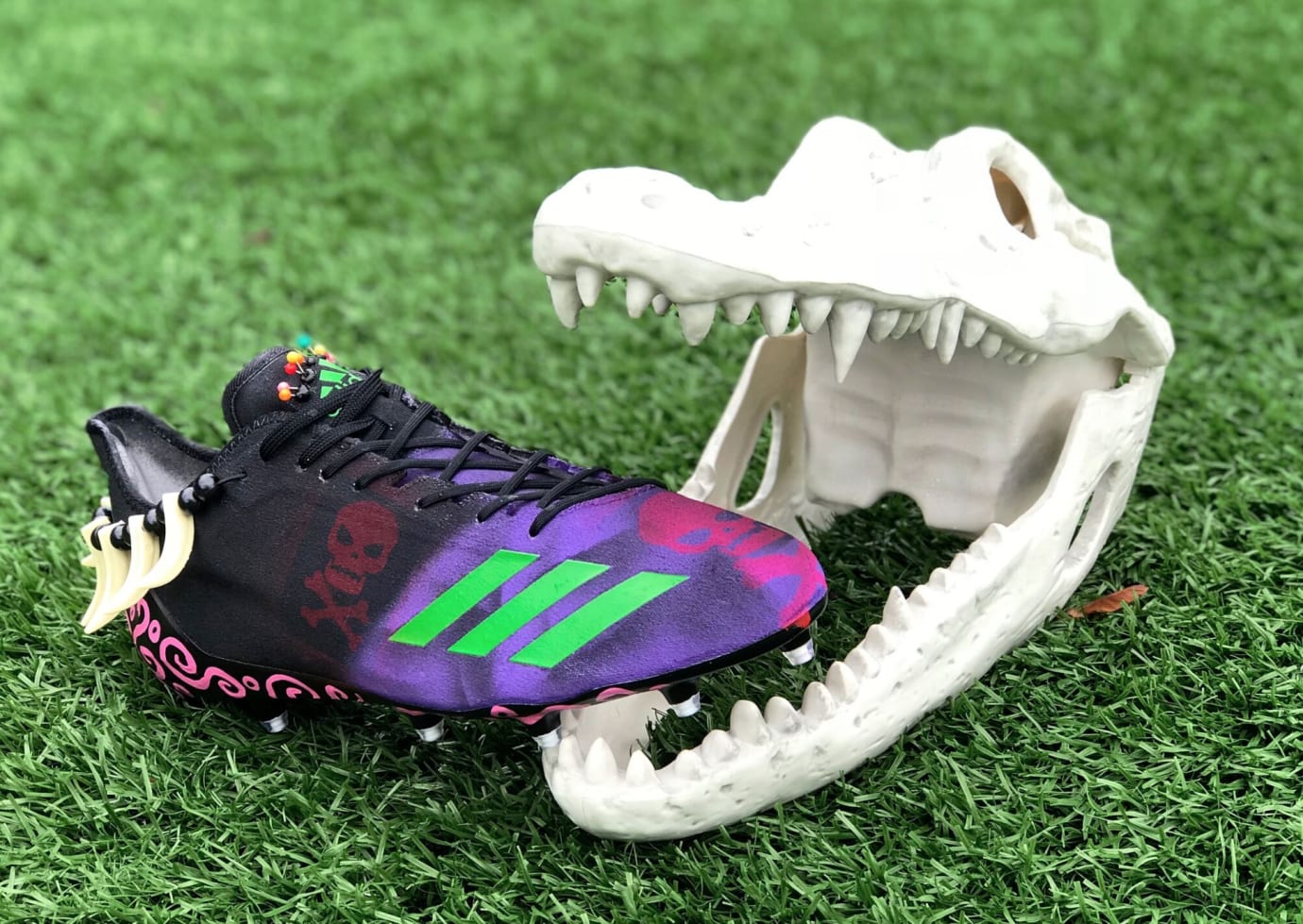 Look for these customs on fields across the league during pregame warmups this weekend.