Tinyia Frank, a 19-year old student from Warren, Ohio, was at her local mall's Champs Sports location when she overheard a young boy ask a salesperson a question.
"He asked the man if they had any basketball shoes that are under $75, because that's all that he had," Frank told Yahoo. "He kind of put his head down and looked disappointed to say it, not like he was saying it disrespectfully or anything, just kind of sad because that's all he had."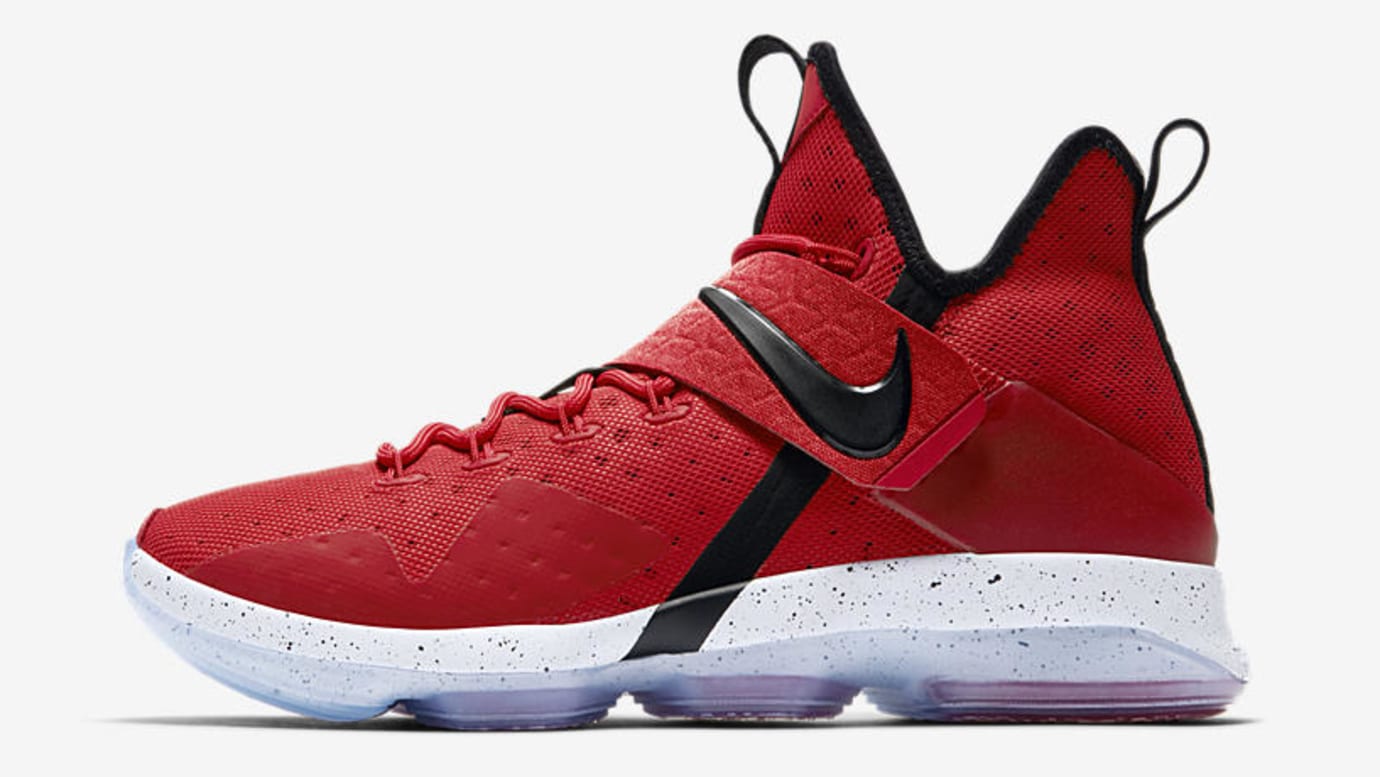 Jordan, a fifth grader playing for a traveling basketball team, was eyeing the Nike LeBron 14 in the "Red Brick Road" colorway because he also wanted a pair he could wear at the upcoming school dance. Depending on the size, a pair typically runs up to $175 retail, a non-issue to Frank.
"If I was going to get him some shoes, I wanted him to get what he liked," she says. "Money is just money. Not to say it's not important. I work a lot for my money. I'd rather go without getting my 15th pair of shoes and give it to a little boy who clearly only had one."
In exchange, Frank simply asked Jordan to send her a photo of him wearing the shoes in his game. The two also posed for a few Facebook photos, which have gone viral since Frank shared them last weekend.
With her eye on the bigger picture, Frank explained to Yahoo why it was so important to make sure Jordan had the shoes he wanted for basketball season.
"It was a little traveling basketball team, because where I live, they don't have anything for the young people," she explained. "We've got one of the highest rates of overdoses in the country in our city, and we have nothing for the youth. They took away our centers that we had for young people, our dancing teams; nothing gets funded. So when he told me that he was on the traveling team and couldn't afford the shoes that he wanted, I couldn't do nothing but feel bad because the way that I was raised: If you got it, you give it to people."
Read the full story, with more quotes from Frank, over at Yahoo Lifestyle.