Tens of thousands of people have been displaced in Southern Texas following the catastrophic flooding left behind by Hurricane Harvey. Families in several cities, including Houston, have lost everything and are in need of help to rebuild. Already making a difference with the Kiel Colon Cancer Foundation, George Kiel III and his team have launched SHOU Drive, which they hope will end up being the biggest shoe drive ever.
Part of the upcoming Grown Up Games Field Day in Houston, SHOU Drive will welcome the entire city of Houston to participate in the event, along with generous people across the world. People are encouraged to donate both new and gently used pairs of shoes. The hand-to-hand aspect will take place on Sep. 30 at HTX Sports Creek between 12 and 3 p.m., but pairs can also be dropped off at the following locations: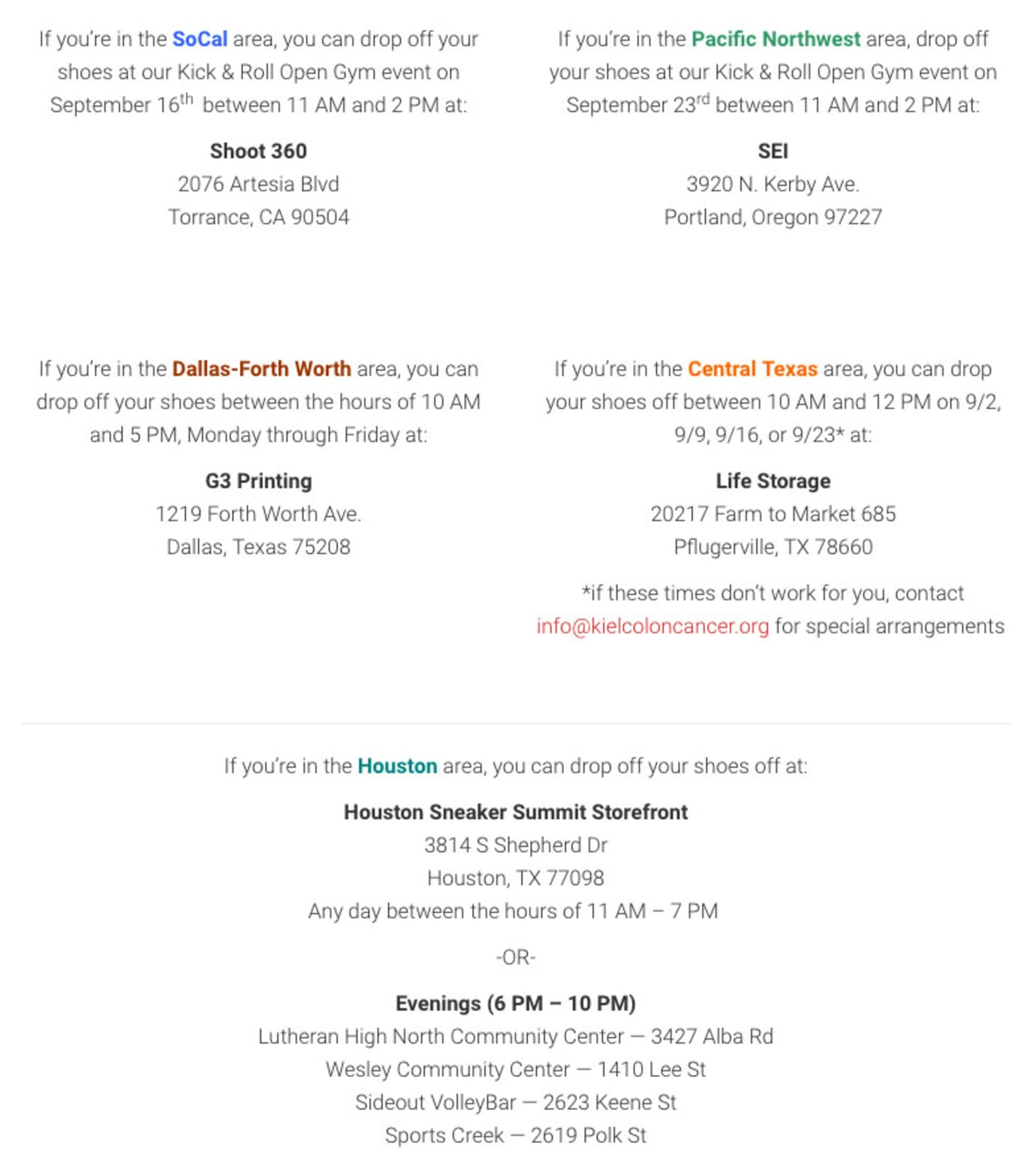 If you're not within driving distance of a drop-off location, you can ship shoes to:
Kiel Colon Cancer
1901 Aves Cove
Pflugerville, Texas 78660
These shoes will be given directly to Hurricane Harvey survivors who have lost everything. At the event, a line will be formed and everyone will be issued a ticket. Organizers will collect your ticket and hand you a pair in your size. Each present family member will be able to obtain a pair in his or her size. Once everybody has been taken care of, persons will be allowed to obtain up to three pairs each. There's also an option to bypass the line by filling in the SHOU-in form.
Visit shoudrive.org for more information on how you can help or receive help.