There often comes a point in the life a sneaker collector when the amassed horde becomes too much to bear. Those who've accrued hundreds of pairs of shoes will inevitably be tempted to downsize in the face of limited space, complaints from loved ones, or other hurdles. Hoping to help in that process is Arkiv, a Chicago-based company that buys out collections.
"There are a lot—that might be an understatement—a lot of quote-unquote sneakerheads or sneaker enthusiasts who have extensive collections that they're willing to sell, or at least consider selling," founder Robert Mulokwa told Sole Collector. He figured that many of those enthusiasts would part with their pairs if only it were easier than listing each individually on sites like Ebay and StockX. "We've found that a lot of sellers, a lot of sneaker enthusiasts, have demand for a service like ours."
Mulokwa owned a traditional storage facility before starting Arkiv, and his new company also offers storage services for those looking to free up space rather than liquidate all their sneaker assets. Shoes are stored in a climate-controlled WeWork space that Mulokwa runs Arkiv out of, providing a stable environment.
The upside that Arkiv offers—not having to deal with selling a collection shoe by shoe and the headaches that often come with that—does come at a price. Mulokwa says that Arkiv generally offers between 60 and 65 percent of market value for unworn pairs. Alternatively, the company does offer a more traditional consignment model where it takes 20 percent of the price of each pair sold, a rate in line with industry standards at stores like Flight Club and Stadium Goods.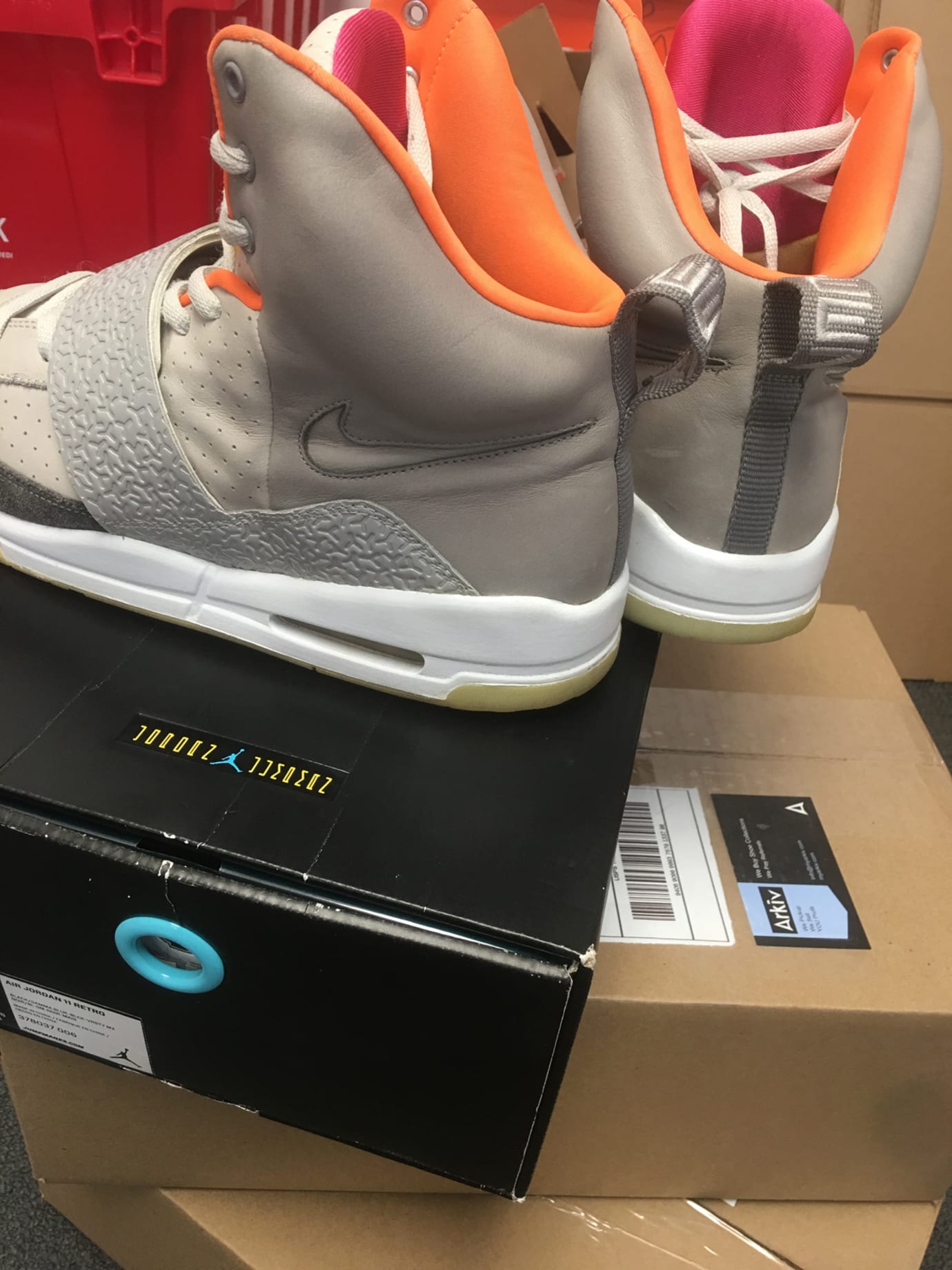 What happens to pairs procured by Arkiv? They are in turn sold through other platforms, although Mulokwa hopes to migrate away from them and sell pairs directly through his own site as the company grows.
Arkiv is still young, having just started in January, but Mulokwa says he's already bought and sold around 1,000 pairs. He wants to expand the business by partnering with boutique sneaker stores across the country to tap into their consumer bases and solicit his buying services to them. He also wants to expand its reach geographically, which is currently limited to areas close to bigger cities in the U.S., with most of its business coming from the East Coast so far.
The company also needs more momentum before it can handle buying out more high-end collections. According to Mulokwa, Arkiv has been in talks with an unnamed former NBA player about buying his collection, but can't quite handle it yet because of the size of the collection and number of high-value exclusives in it.
"Hopefully we'll be able in a position to [buy that collection] at some point," Mulokwa says, "whether we have outside help or not."