Seemingly piggybacking off the success of Gucci's flower-embroidered Ace sneakers, Nike made a similar version of the yet-to-release LeBron 15.
Friend and business associate Maverick Carter handled the on-foot debut ahead of the KITH Sport fashion show today. The lifestyle-centric take on the model also features a golden zipper enclosure, different from the on-court version that initially leaked.
Thus far, there's no word of a release of the "Floral" LeBron 15, but expect a lot of information on that front in the near future.
UPDATE 9/8: Tim Day shares a detailed look at the "Floral" Nike LeBron 15, which reveals the phrase 'LONG LIVE THE KING' when unzipped. While the LeBron 15 has now officially been announced by Nike, a release date for this make-up is still up in the air.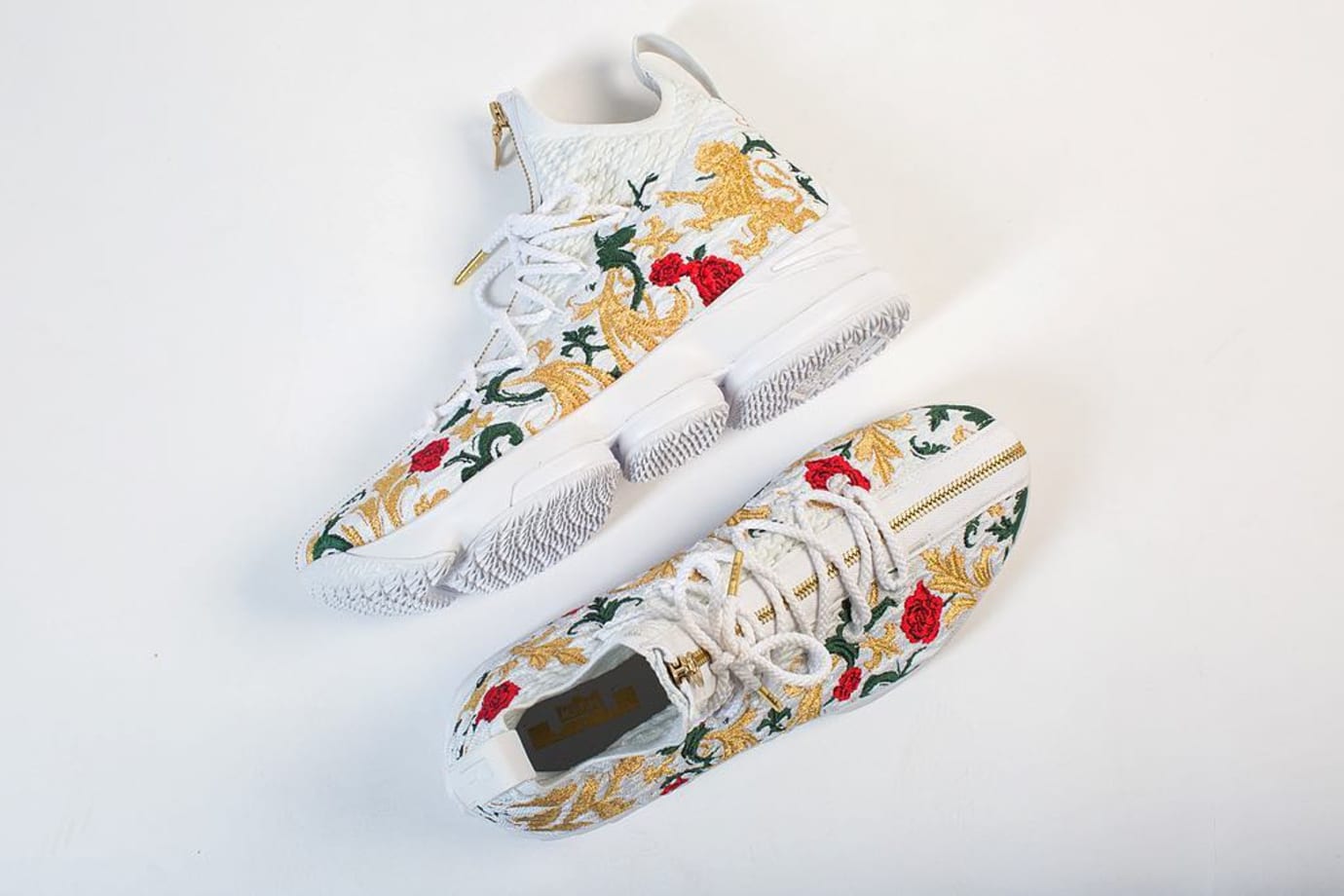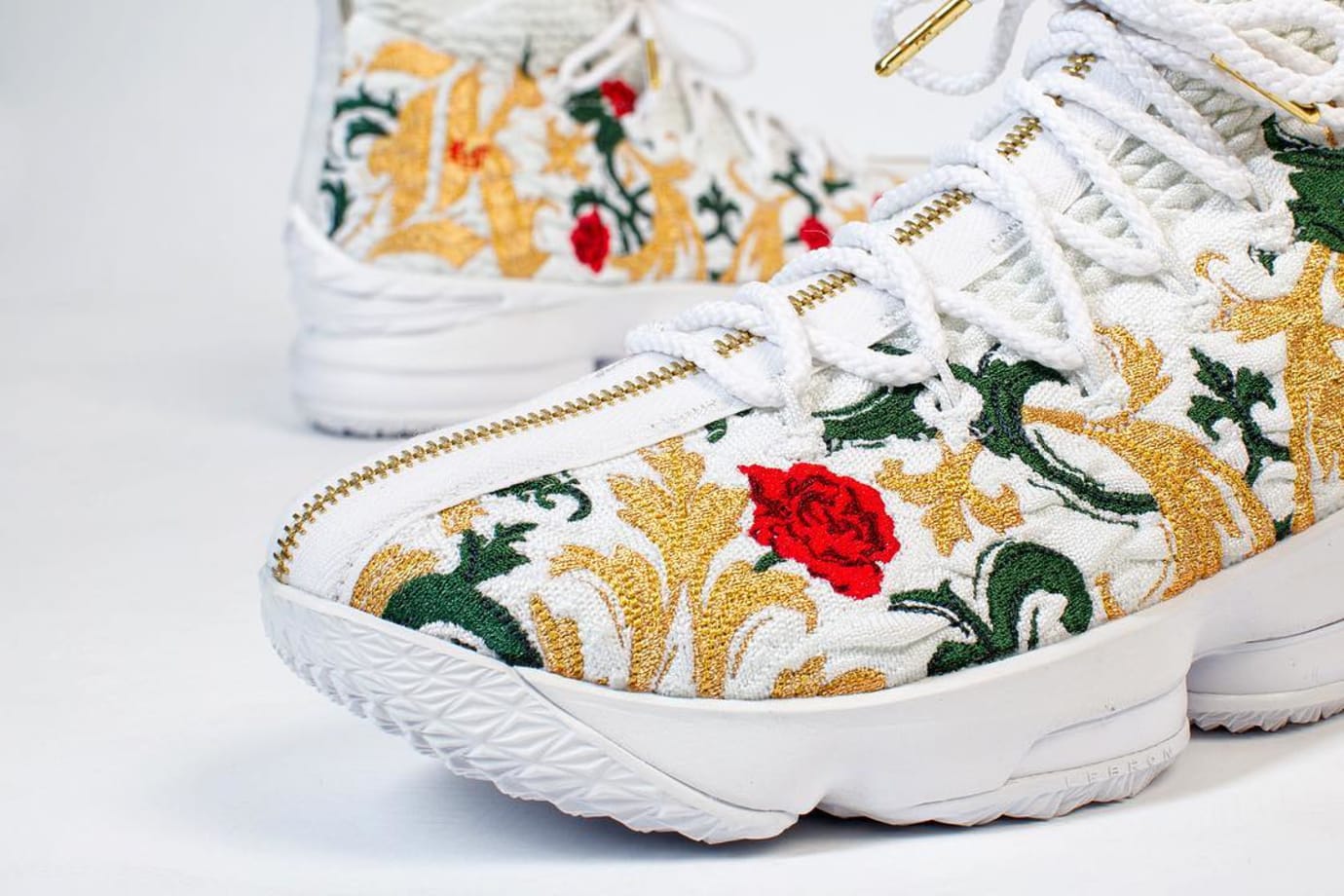 ---