Today, LeBron James continued his pre-launch flex by blessing Instagram with an on-foot photo of another Nike LeBron 15 colorway. More in line with the Cleveland Cavaliers' scheme than any pair that's surfaced before it, this make-up is styled in burgundy, with what appears to be navy accents and a translucent sole.
One of the fascinating things to watch for when a famous user shares a photo on Instagram is the reactions by other celebrities and athletes. In the screen grab below, you'll notice engagement from the Drake, Diddy, the NBA and a particularly amusing comment from James' newest teammate, Isaiah Thomas.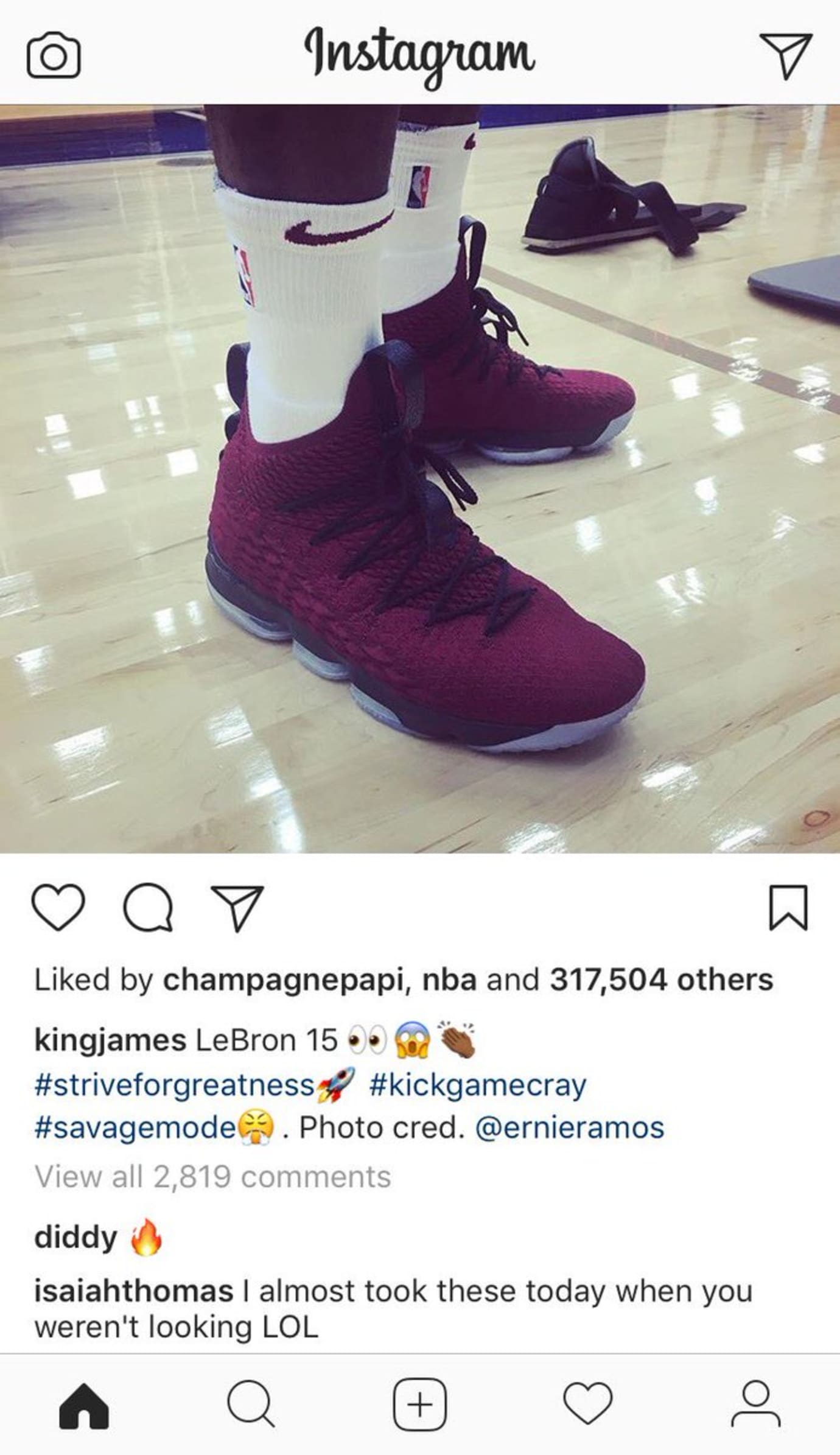 Though he spent most of last season in the Kobe A.D., Thomas is no stranger to wearing LeBrons on the court. It'll be interesting to see whether or not he makes a full transition into the King's kicks this season.