Nike is celebrating Latino Heritage Month with a collection of four sneakers that will be spread out between Sept. 15 and Oct. 13. Each of the four shoes, the Air Max 1, Cortez, Air Force 1 Low, and Air Jordan 1, carry their own theme and inspiration that tie back to aspects of Latino heritage that inspired each of the four chosen artists.  
The first to release is the "Nomad" Nike Air Max 1, designed by Chilean mural artist Wasafu and inspired by the Ona nomads from the Patagonian region of South America. The pair features a colorway similar to the "OG Red" Air Max 1, but adds white stripes along the red mud guard and Swoosh, and replaces the grey suede panels with a grey patterned canvas. Wasafu's signature is also embroidered in black on the heel.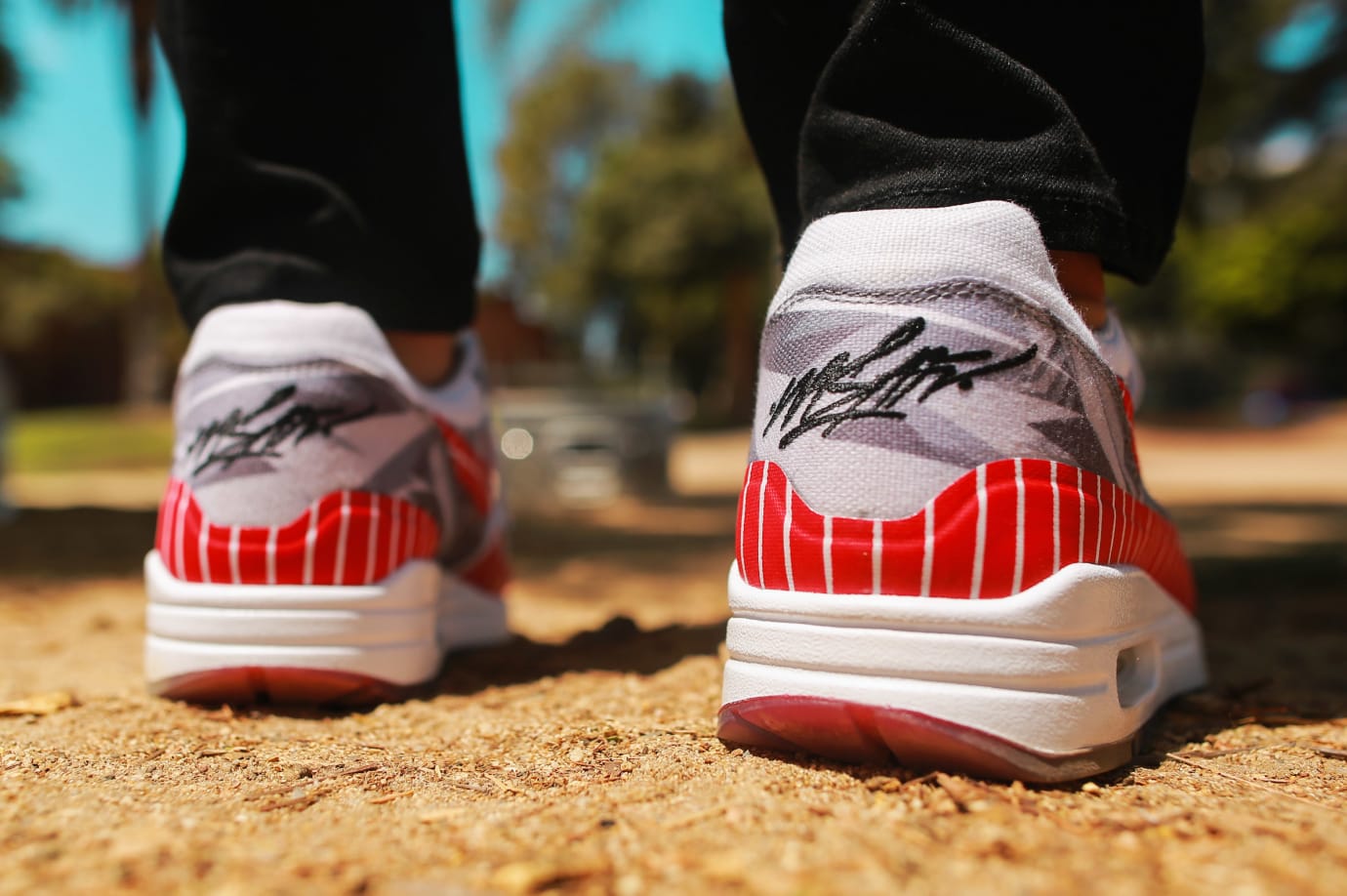 The second shoe releasing from the collection is the "One Heart" Cortez designed by Chilean artist Inti. Inti's Cortez combines patterns and symbols from various Latin American cultures on the purple, orange, and pink canvas side paneling. The pair is finished off with a purple leather Swoosh, black suede on the toe, tongue, and heel, and a white Swoosh embroidered by the toe box.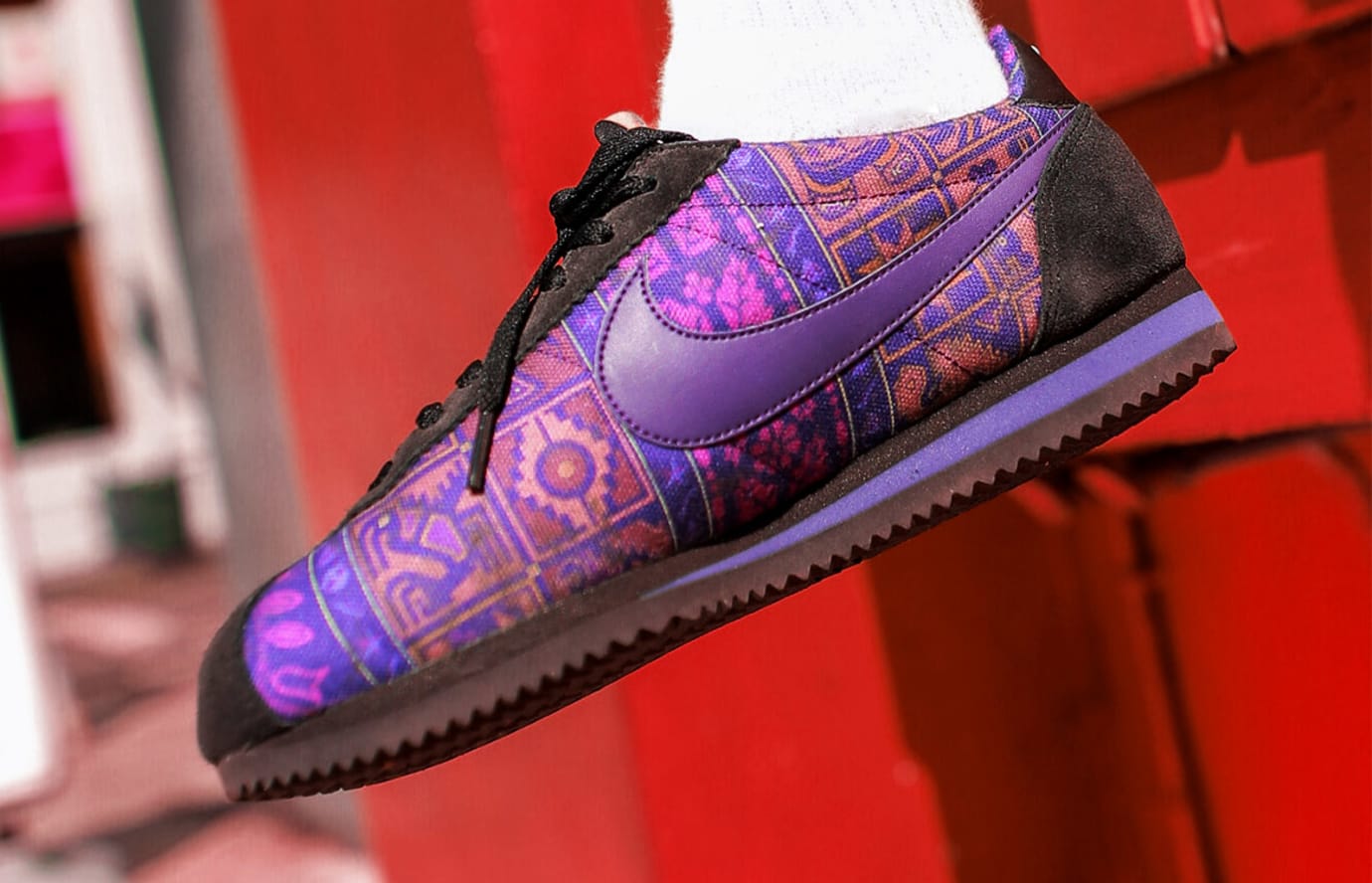 The "Master Jaguar" Air Force 1 Low designed by Mexican graffiti artist Saner takes inspiration from the jaguar, an animal believed to have the power of survival in both life and death by ancient Latin American cultures. Faux fur-Jaguar print wraps the toe and heel, while black leather takes care of the heel tab and Swoosh, and black nubuck covers the side panels and toe box. A red and white mask is also embroidered on the heel.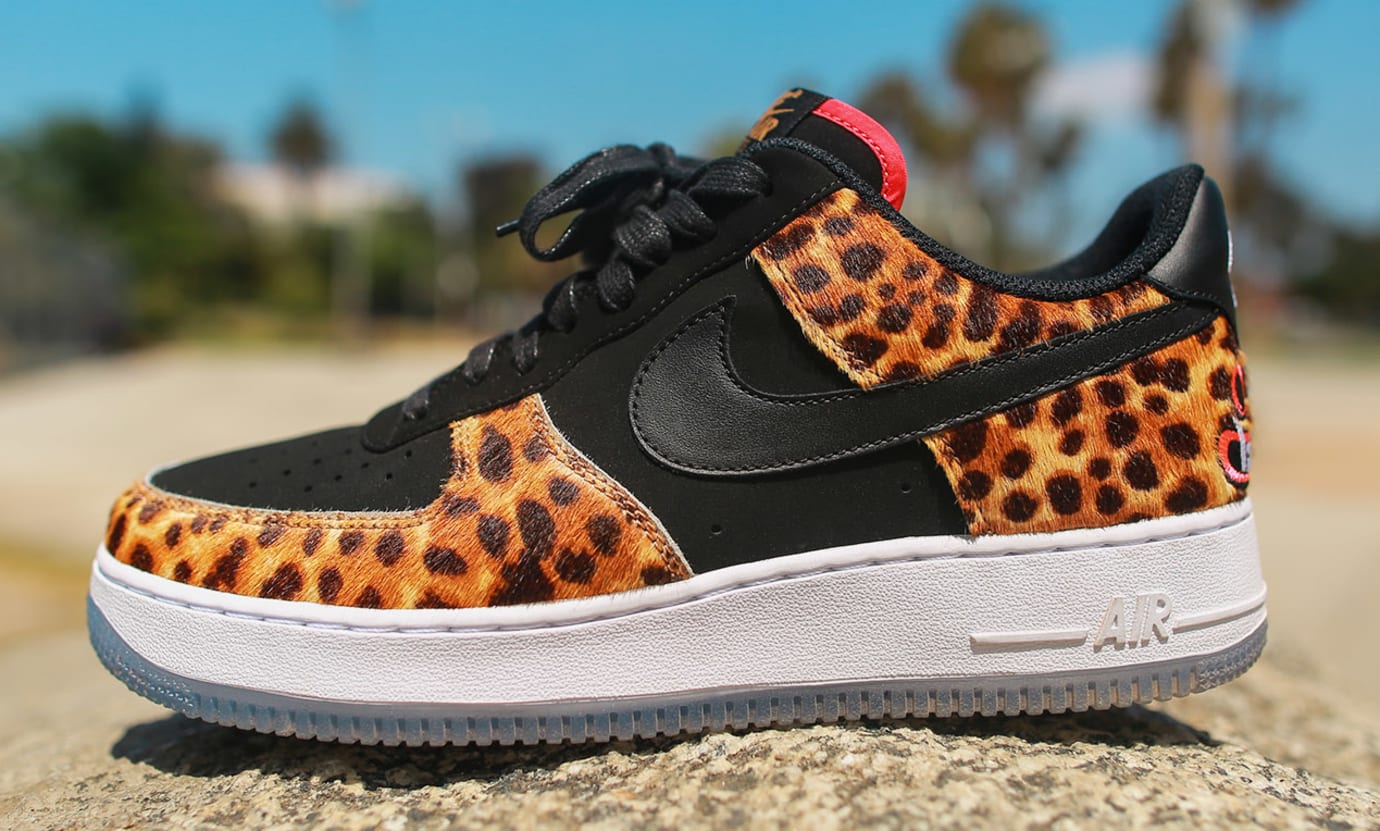 The final pair in the collection is the "Roots" Air Jordan 1 designed by Brazilian graffiti artist and illustrator Pomb, and is inspired by the roots of Latino culture. The tongue and toe box are covered in colorful artwork depicting human heads surrounded by flower petals. The rest of the shoe is made of a black suede that features an all-over etched pattern.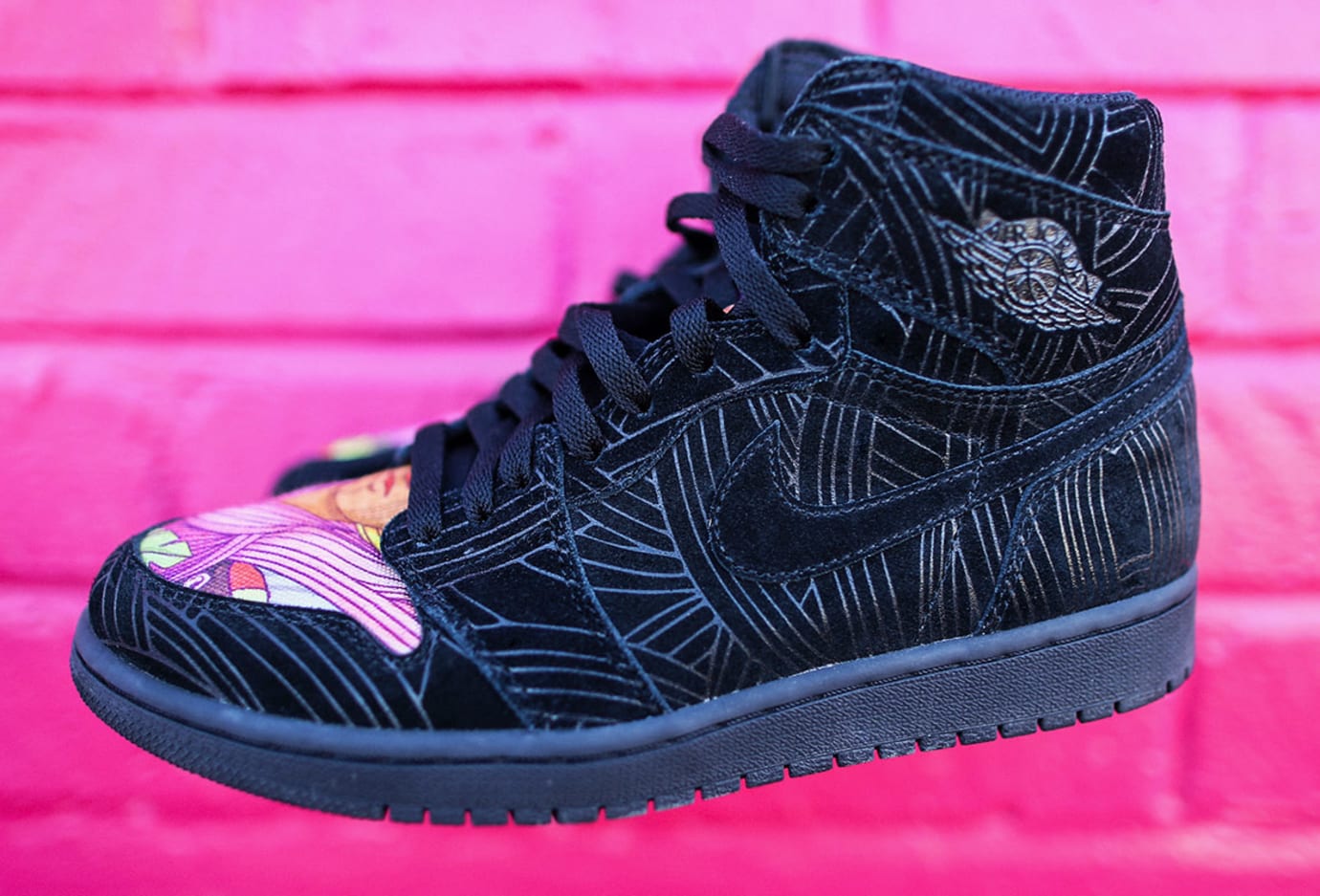 The Nike Latin Heritage Month Collection releases on Sept. 15 (Air Max 1), Sept. 22 (Cortez), Oct. 1 (Air Force 1 Low), and Oct. 13 (Air Jordan 1) through Nike SNKRS and select retailers for $150, $100, $150, and $160, respectively.