Today's sports video games are about as close to the real thing as it gets. After a quick look at the latest installment of the NBA 2K series, NBA 2K18, the strides that have been made to make the game as realistic as possible immediately become apparent. Not only is each player's face almost identical to his real life counterpart, but it's to the point where someone watching might even mistake the game for a live NBA broadcast. Of course, given the importance of footwear to the sport, this has been carried over to the game's sneaker space as well.
"We have a 3D laser scanner. We scan everything. We see how the light hits it, and now when you can go close to the [Air Jordan 4], and you can see that mesh, and it's perfect," says NBA 2K18 Senior Producer Rob Jones. "For me, and for a lot of the guys at the office, accuracy and authenticity is the biggest thing."
It is this passion for footwear that has elevated the in-game product so substantially over the past. When 2K first began putting real sneakers into the game it was a much simpler process. Photos of each pair were stretched over either a high, mid, or low base model that most closely resembled the particular sneaker, but the advances in technology now allow for the developers to better recreate silhouettes and their nuances.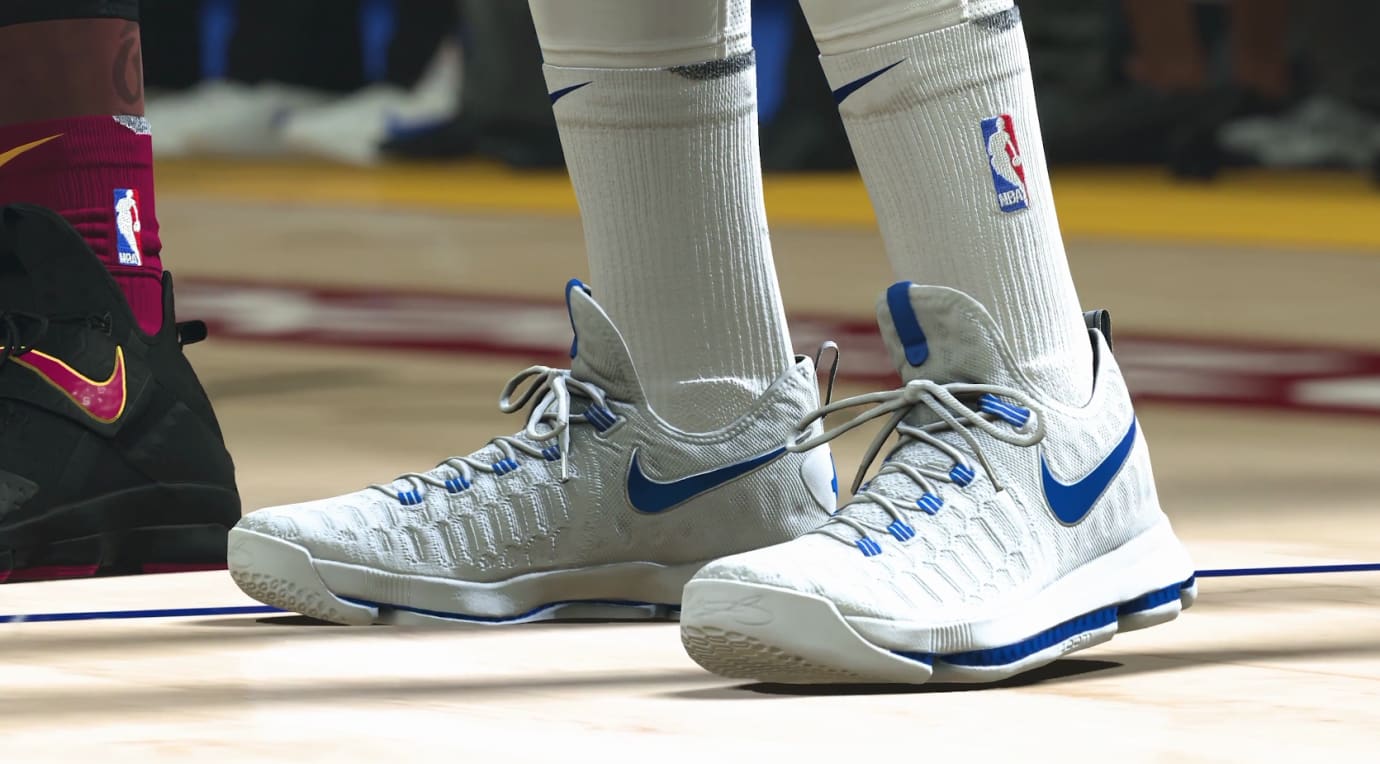 "One of my favorite screenshots that came out is a screenshot of the KD. We still have it because it looks so real." says Jones.
With so many different basketball sneakers on the market, 2K's relationships with major brands are crucial to ensuring every pair makes its way into the game. The biggest brands in the space—Nike, Adidas, Under Armour, and more—are featured in the game. Whether it's the LeBron 15, Air Jordan 32, or a new colorway of the Curry 4, the 2K developers get it into the game as soon as possible to keep it true to the authentic NBA product.
"We normally have it so that it can release the same day that it releases in real life," says Jones. "We try our best with our partners to help them market, and release them at the same exact time." That's why you'll still see some of last year's models in the screenshots.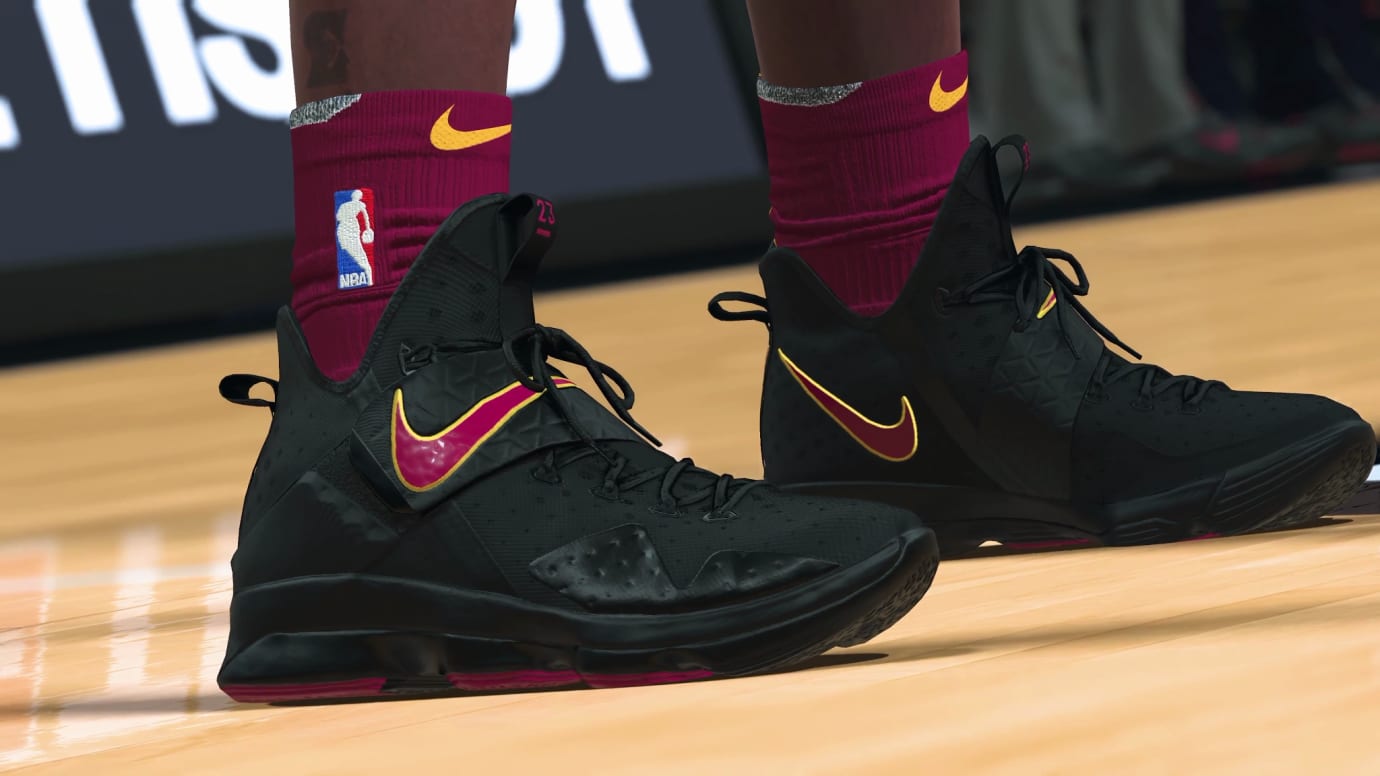 These developers are also constantly keeping an eye on the players' feet during the season to make sure their in-game counterparts mimic them visually all the way down to the sneakers on their feet. "We are always extremely reactive," says Jones. "We are on there with a microscope to say, 'He was wearing this yesterday. Get that on him.' Especially when it's changing like that."
For the most part, the latest and most popular shoes are given to the developers to scan, but sometimes the team has to improvise. "I'll go out and personally purchase a shoe that I want to see replicated in the game," says Jones.
That said, NBA 2K18 will still have one of the most extensive and realistic shoe collections ever put into a video game. Even rookie sensation Lonzo Ball may be wearing his much talked about Big Baller Brand ZO2s.
"We are allowed to put a player in whatever he is playing in," says Jones. "Obviously, you need the permission from Big Baller Brand, but with the NBA we've always had an understanding that we are going to be authentic."
So, what's next for NBA 2K's sneaker space? This year players will literally be able to walk their created character into a virtual Foot Locker and shop for a new pair of kicks in the brand new "Run The Neighborhood" game mode, but there are always new ideas on the table that can be added from year-to-year.
"I've always wanted to be able to upload my own patterns, or if Nike releases a super limited colorway, I want to be able to take pictures and have the game apply it to the shoe in the game," says Jones. "Things like that sit on my mind because I love [sneakers] so much."