As he'll tell you, Marshawn Lynch is about that action, even when he's on the sidelines. Last week, "Beast Mode" went viral after he was spotted going dumb on the jumbotron at the Oakland Coliseum, hyping up the crowd with Vell's "Oakland" blaring on the sound system. Lynch, an Oakland native, returned from a one-year retirement this season to fulfill a lifelong dream of suiting up in silver and black.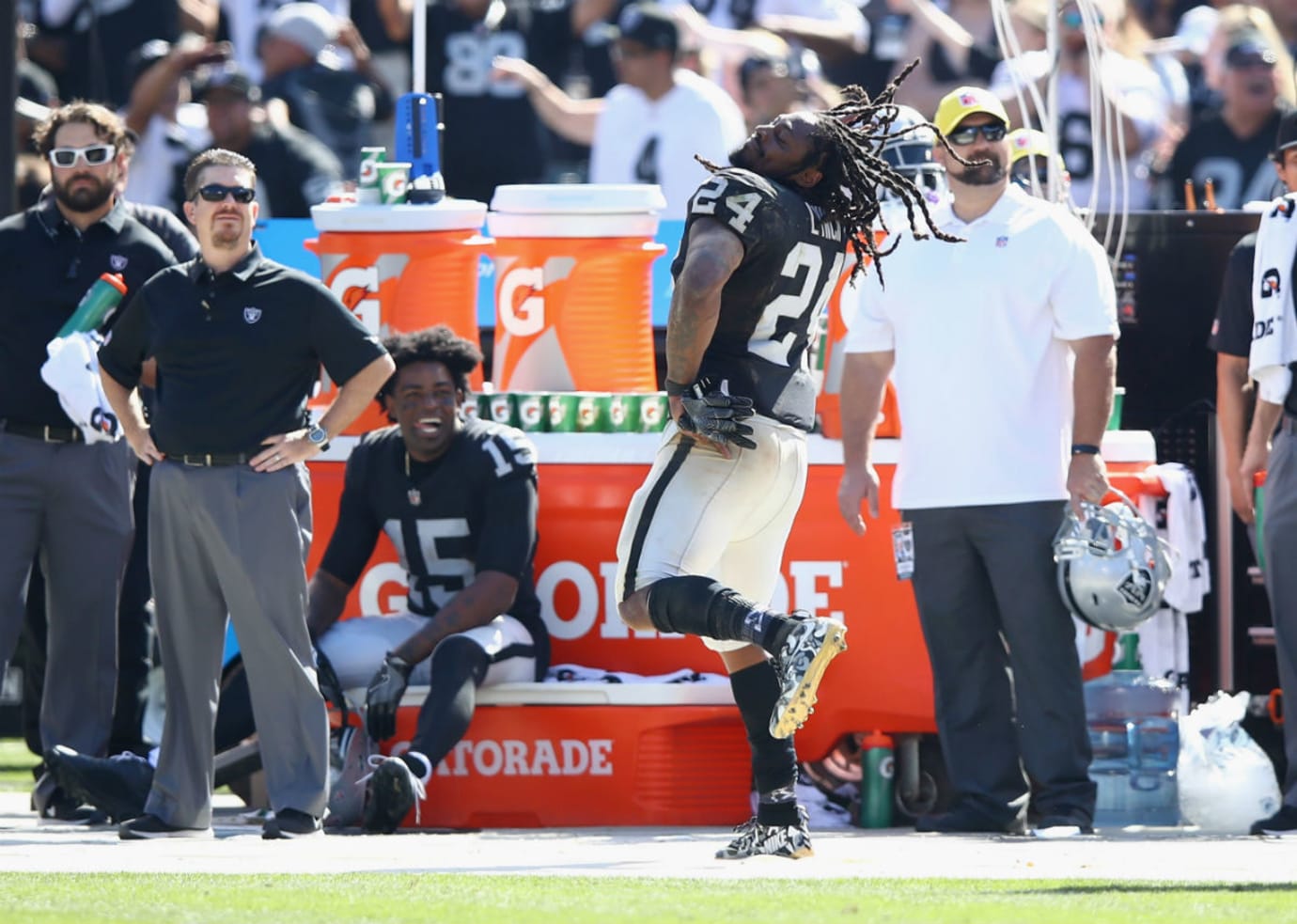 A celebration of of Lynch's homecoming and sideline dancing, customizer Mache laced the running back in these "Hyphy" Nike Vapor Untouchable cleats. The cleats, painted silver and black with a gold cleat plate, feature the names of Oakland neighborhoods and the word 'Hyphy' replacing Nike branding on the medial side.
Lynch will be representing home on the road — the Raiders visit Washington tonight at 8:30 p.m. EST.