It's been a while since Seattle rapper Macklemore has shown off a pair of exclusive sneakers of his own design, but that doesn't mean he doesn't still have gems tucked away. He proves that in the latest episode of Complex Closets by bringing out colorways of never-before-seen Air Jordan 6s.
One features navy suede with salmon accents, and the other comes in a green faux snakeskin that he admits in the video is "pretty fuckin' ugly."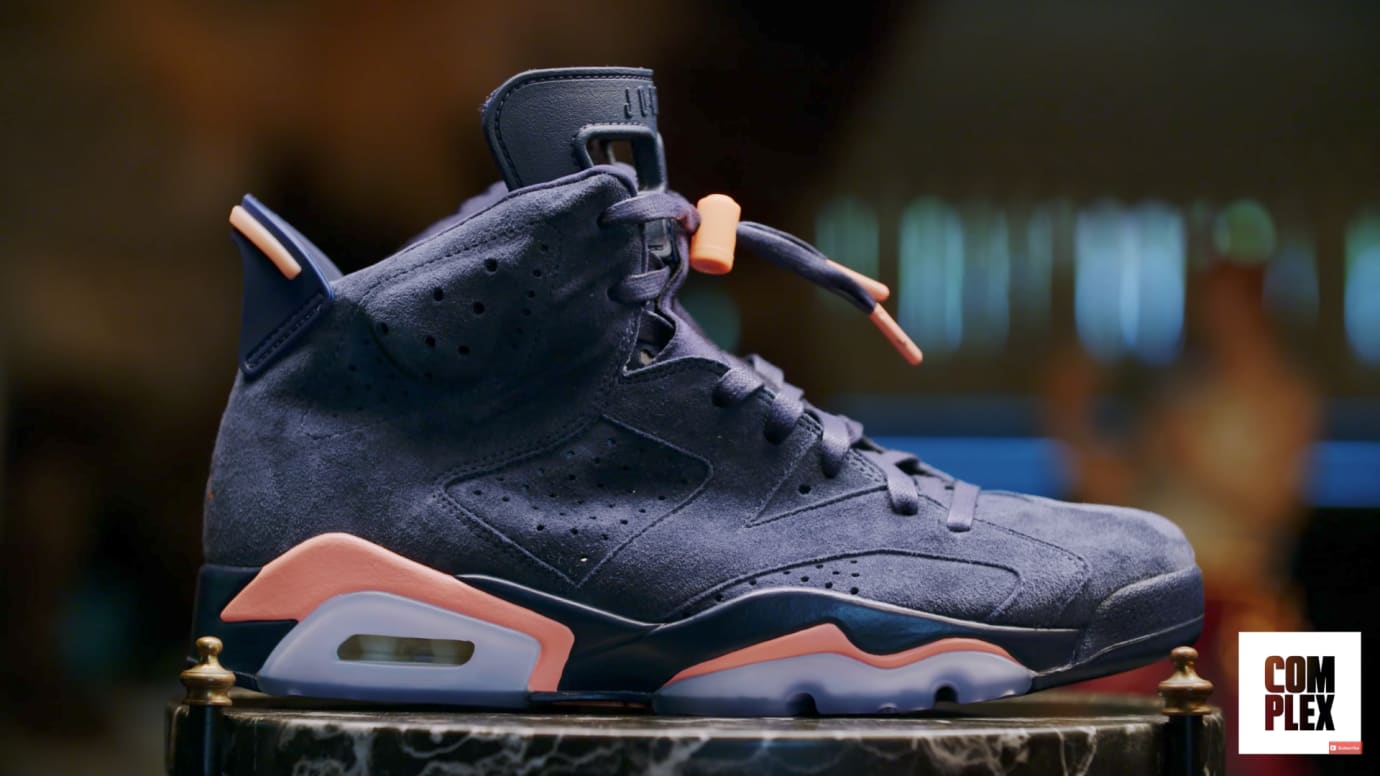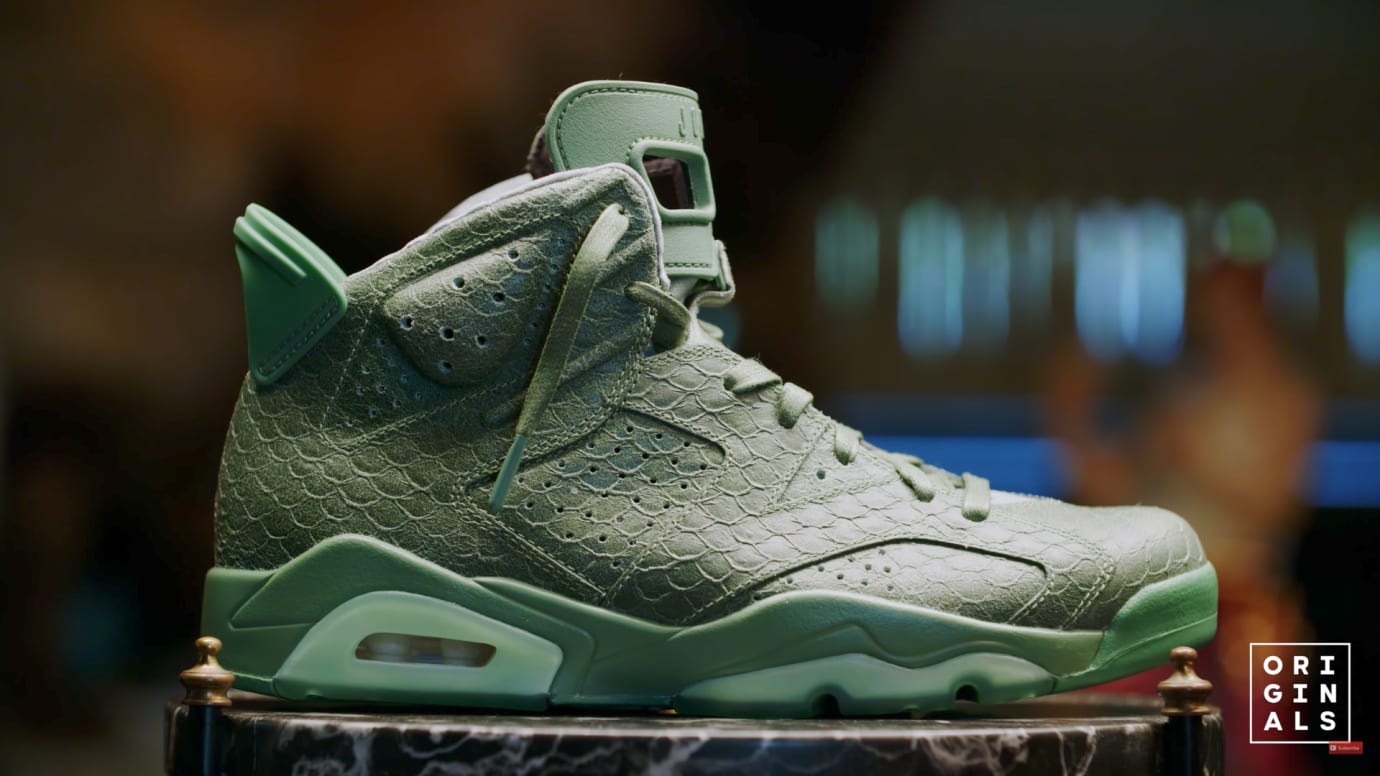 Also shown in the video is a green-based pair of Jordan 6s that look rather like the rumored "Gatorade" Air Jordan 6 supposedly releasing in the fall. The similarity between the two is not lost on Macklemore, who calls out the beverage company.
"This was a sample, and uh...you know...Gatorade came in a couple years later and designed a very similar shoe. I'm not gonna say anything but, these are very very similar to what is coming out in the fall."
Watch the full episode above to see what else is in Macklemore's sneaker closet.