The latest round of sneakers from Adidas' Spezial collection, which is aimed at hardcore fans of the brand, is drumming up accusations of poor quality control on social media. In private Facebook group Casual Clobber - Footwear Only, images have surfaced showing a box for the Spiritus sneakers that has the shoe's name spelled wrong. On the tag, the sneaker is called the "Spritus."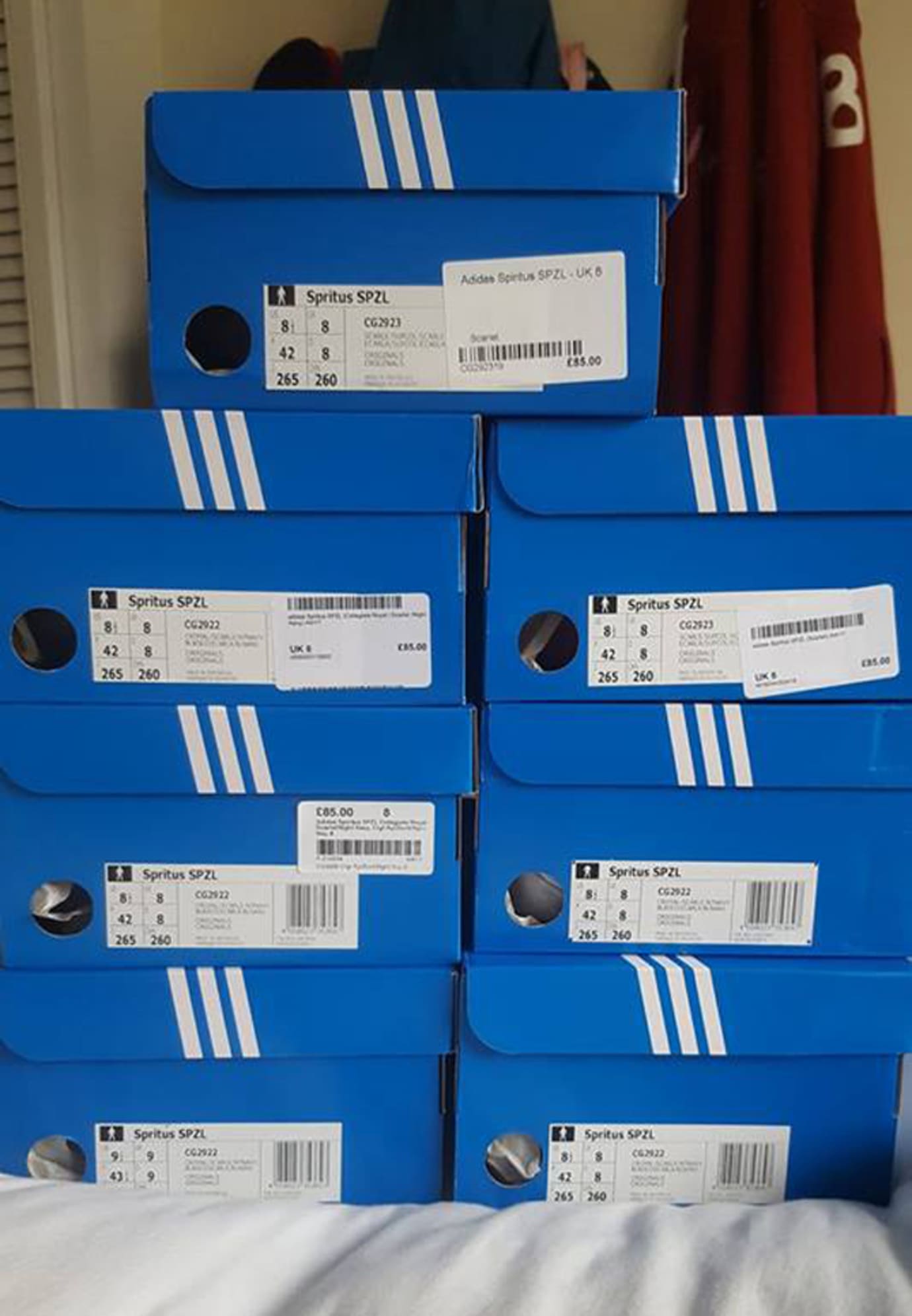 Additionally, complaints have surfaced about excess glue on the sneakers.
It's unclear how widespread these problems on the Spezial Spiritus release are. There doesn't appear to have been any sort of a recall on the shoes, which are still available now via adidas.com and at retailers like End Clothing.
The SPZL Spiritus is a one-to-one recreation of an archival Adidas silhouette, and this release marks the first retro for the model.