Think of Vans and a handful of heritage silhouettes will likely come to mind—Sk8 His, Old Skools, Eras, and the like. The brand's most popular sneakers are staple retros of yesteryear, and its more technical, modern offerings usually don't have the same impact. With the latest focus model, the UltraRange, Vans wants to strike a balance somewhere between that tradition and innovation.
The birth of the UltraRange was simple enough: Vans decided it was time to bring a more technical approach to the its product line without straying too far from its ethos.
"We're so well known, and have such a strong history in rubber vulcanized product that it's been difficult to break out of that," UltraRange designer Matt Nosbusch tells Sole Collector. "We knew to break out of it we had to create something pretty compelling that maintained our aesthetic."
The UltraRange, which launched last month in different iterations from $80 to $90, achieves this by taking something old and making it new. At first glance, the silhouette is indebted to the Old Skool, but a closer look reveals the added tech and details that differentiate it. The midsole utilizes UltraCush Lite foam cushioning to reduce weight and increase comfort. In place of the usual leather, suede, or canvas upper is a mesh for increased breathability. Perhaps the most important change comes on the outsole. Inspired by the original Vans waffle sole, a reverse lug design increases the grip and traction of the UltraRange.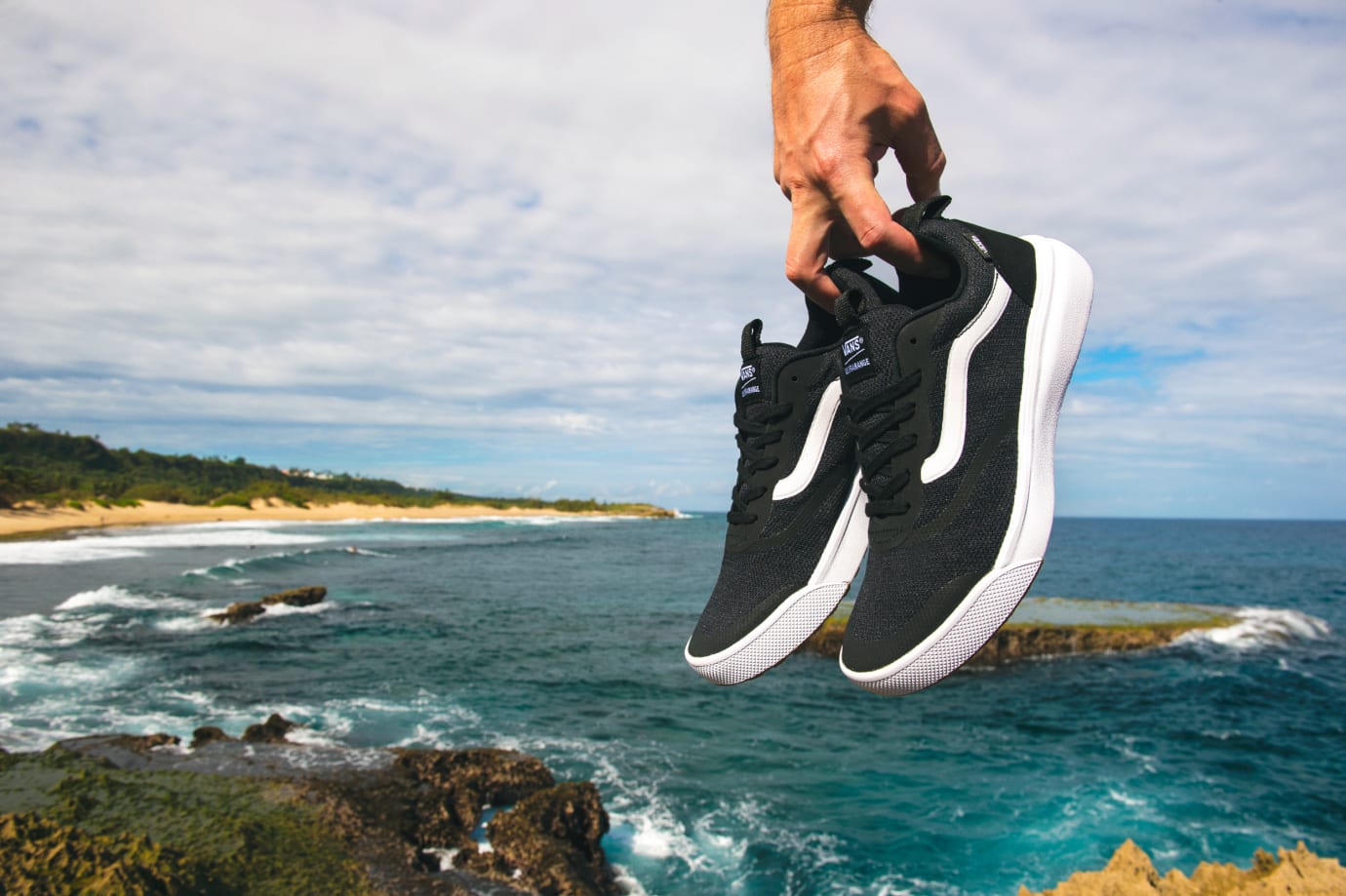 The Vans team landed on these design changes by giving UltraRange pairs to their athletes across different sports for testing.
"We were constantly sending prototype models to the team, especially our surf team," says Nosbusch. "They're going across the world in all different climates, hiking to surf spots on wet surfaces, dirt roads, wherever they need to go to find the spots. They are always good to get insight from."
To hear the designer tell it, this is one of the most versatile shoes Vans has ever made. And while it is forward looking, there's no plan to abandon the identity and history the brand has built.
"We are never going to forget the classics or forget the core part of our brand, but it's our job as the design team to keep pushing it," says Nosbusch. "I feel like the next generation is ready for it, and I feel like our consumer is ready for it."
What will this consumer have access to as the UltraRange continues to arrive on retail shelves? Although the debut colorways of the shoe—black and white, red and white, and triple black—are fairly basic, Nosbusch plans to inject more of Vans' classic heritage into the model in the future. He says to expect palm prints, checkers, and even collaborations.
Ultimately, Nosbusch just wants to give a new generation their own classic, and make the UltraRange tech something Vans can continue to build on with new models, colorways, and even collaborations. "We hope to get to the point where kids in the future are telling stories about what they did in their UltraRange."