A designer is taking issue with a pair of Nikes that he says are similar to a project he posted on social media almost a full year before their release. The model in question is the Gakou Flyknit, a just-released pair of shoes that use no Nike branding but come packaged with stencils encouraging buyers to put a DIY spin on them. Below is the "Nike Perv" project by Dilan Manahan, who goes by @deaddilly on social media, posted in September 2016.
For the project, he took a pair of APL sneakers clearly based on Nike's popular Flyknit line and reworked them by applying Swooshes via stencils and spraypaint. In his Instagram post outlining the similarities between the two, Manahan mentions that even the presentation of the shoes on brown craft paper appears in Nike's editorial piece around its Gakou shoe.
While the artist is wary of accusing Nike of lifting his work outright, he believes the overlap between his project and Nike's was too great for him to stay silent. Particularly, the idea of Nike encouraging buyers to customize their shoes in this way is one he sees as outside of the brand's usual voice.
"I don't know the facts. I just put out what I knew," Manahan told Sole Collector. "Which was: This is what I made a year ago, and this is what is coming out today, and let my followers do the judging. It seemed to me that a lot of people were siding with me."
He says that he's been told before that his work has inspired designers at sneaker brands, and points to his "Uncle Drew" rendering of the Kyrie 1 and the actual Nike pair that later released as evidence of this.
Nike did not provide a comment to Sole Collector when reached about the issue.
Manahan says he doesn't have the energy or the money to litigate with Nike over what may be a borrowed idea, and that he's not necessarily looking to get paid off the project anyway.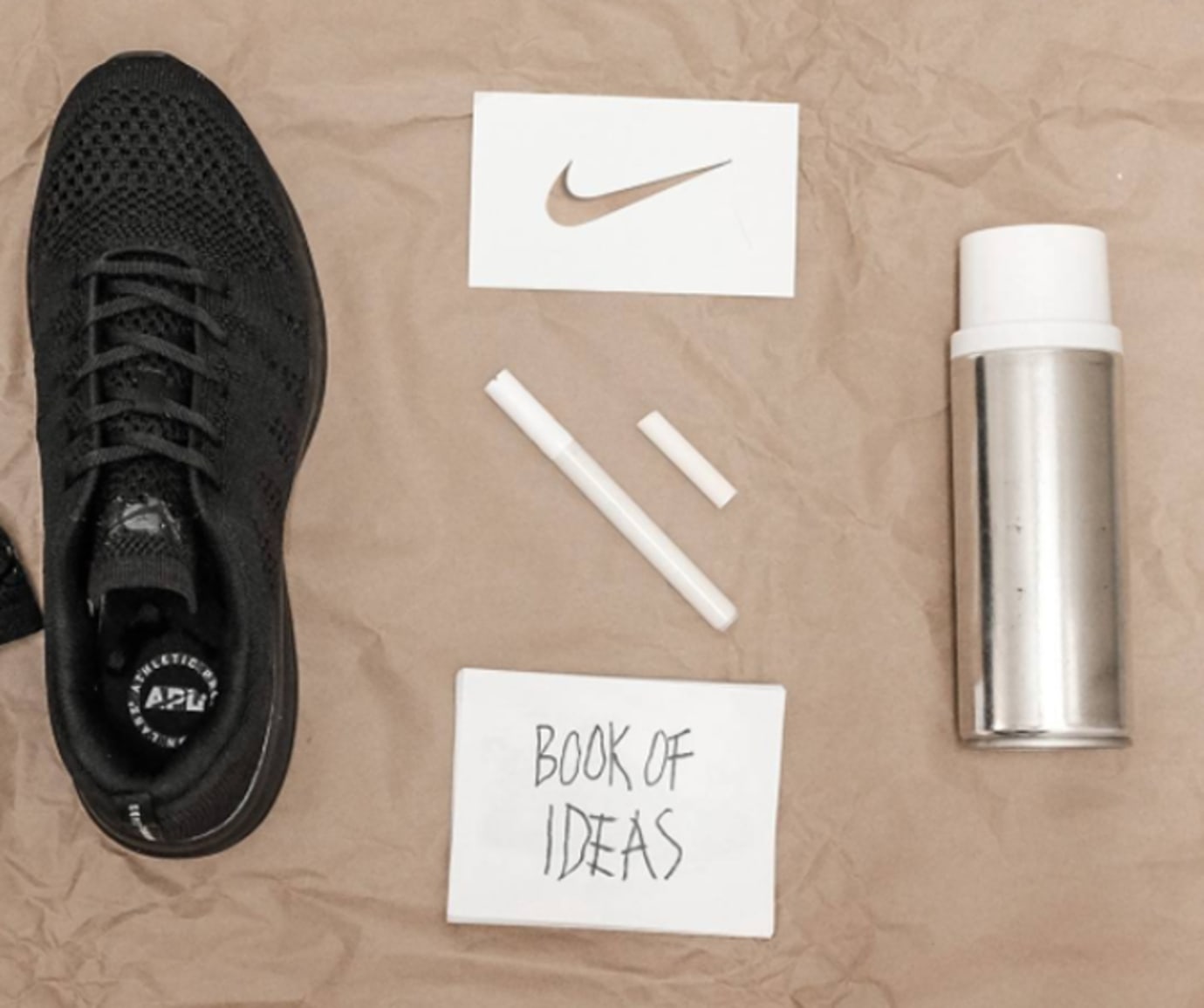 "The importance of my post was not to try coming up off of it or whatever," he said. "It was more to warn freelance designers that the internet is kind of scary in that you really don't know what comes out on the other side when you put something out for free."
Even if the designer were to try and take his complaint to court, it would likely be a difficult battle.
"He certainly does not have a trademark case, as he made use of Nike's trademark," explains lawyer Julie Zerbo, who runs The Fashion Law. "In fact, if anyone has a trademark cause of action, it would be Nike in this hypothetical case, since [Manahan] used its Swoosh logo without authorization. Yes, he makes an argument in favor of 'satire,' but that would have to be determined in court."
As Zerbo sees it, social media posts like the one above give designers an alternative to pleading their cases in court when they may not have the resources to do so. Manahan, who has 11,000 followers on Instagram, can still get some sort of credit for what he believes is the original idea through this platform.
His platform has already helped him break into the world of sportswear: Manahan has worked with Nike on graphic design for the brand in Canada, but never worked on footwear. He hopes to continue his relationship with Nike in the future, which could contribute to his uneasiness around a flat-out accusation of appropriation. But, he did express his concerns to people he knows at the brand in addition to posting publicly about the issue.
"Even if they didn't directly steal it," Manahan says, "[I was] ahead of the curve by over a year...It just goes to show you that maybe they need to expand their range and start looking at these freelance kids who are really doing work for the culture that people appreciate."