The First Lady of Nike Golf and always swagged out Michelle Wie is making the rounds at this week's Solheim Cup in a very special pair of golf shoes.
Celebrating the 15th year of the tournament, Nike teamed up with Swarovski for a crystallized twist on Wie's preferred Blazer High, styling the model in a gaudy USA-themed colorway. By colorway, we're talking approximately 6,110 hand-set Swarovski crystals on the upper. Wie's nickname, "Wiezy," also appears in crystal form on the heels.
Thus far, these shoes are serving as a showpiece—Wie is golfing in a Swarovski-detailed version of Nike's FI Flex.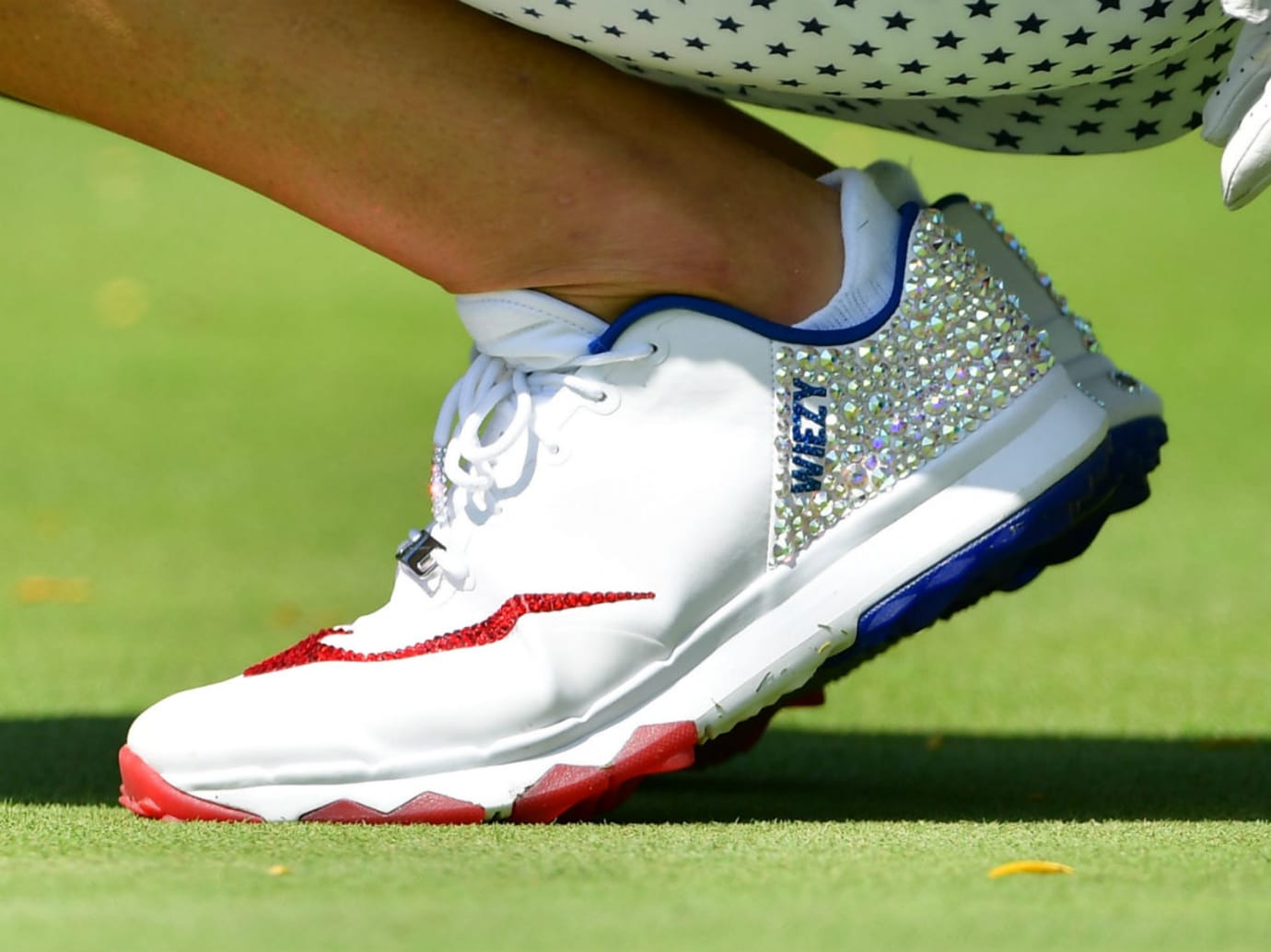 While Wie's Swarovski golf shoes won't be releasing, Nike will launch Air Max 97s in collaboration with Swarovski in September.