For MLB Players Weekend, Chicago Cubs third baseman and reigning National League MVP Kris Bryant will take the field in three pairs of custom cleats in support of the Wings for Life Foundation, an organization dedicated to finding a cure for spinal cord injuries.
Three Chicago-based artists treated Bryant's Adidas Energy Boost Icon 3s to wings-inspired makeovers, each tied to a city that is part of Bryant's journey. On Friday, Bryant will wear a pair by Joseph "Sentrock" Perez representing his hometown of Las Vegas. His college says in San Diego are celebrated on Saturday's cleats by JC Rivera, while Max Sansing did the work on Sunday's Chicago style.
In 2011, Bryant's good friend Cory Hahn, a former All-American high school baseball player, was paralyzed sliding into second base during his freshman season at ASU. Dodgers legend Roy Campanella was also touched by SCI after fracturing his fifth and sixth cervical vertebrae and compressing his spinal cord following a car accident in 1958.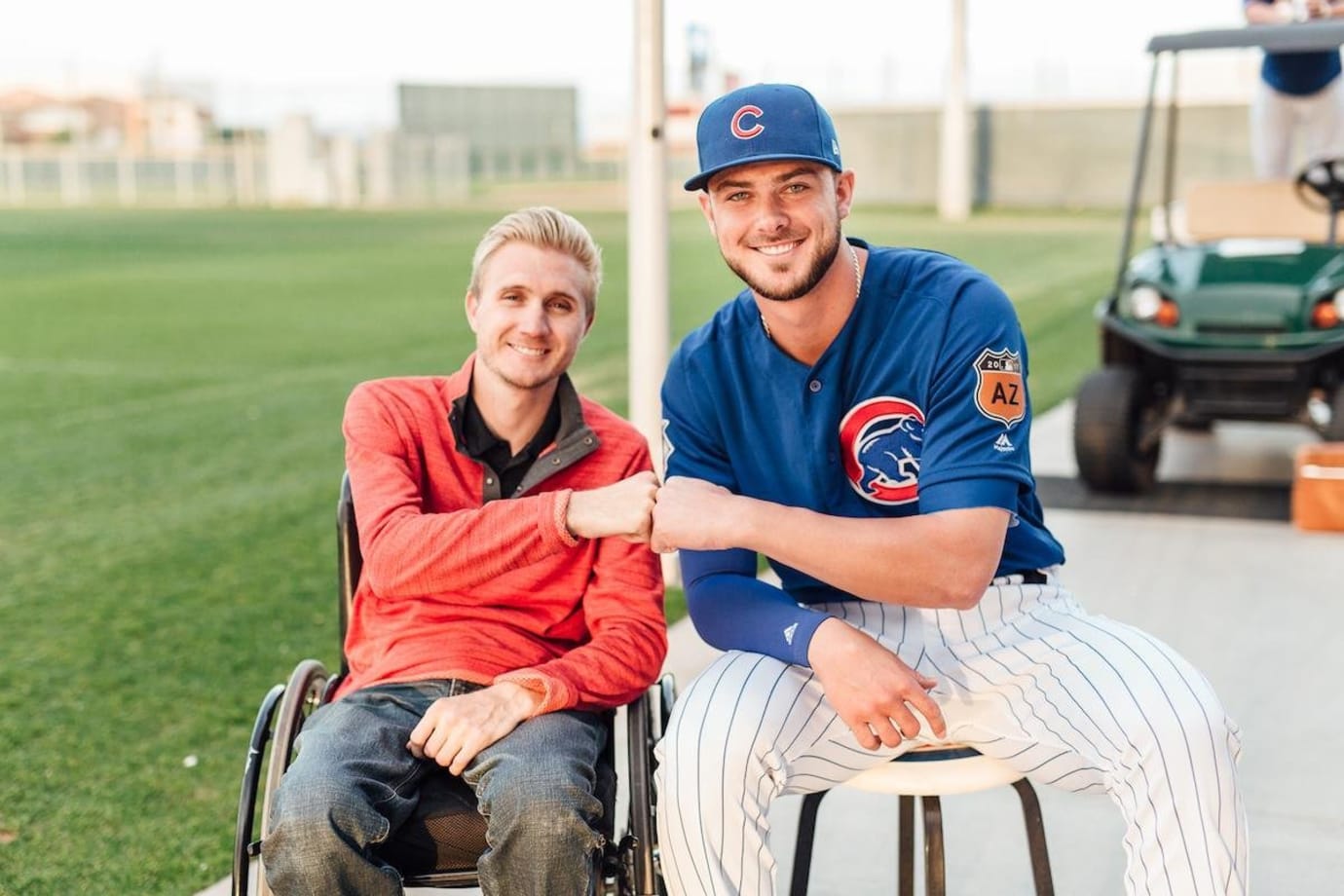 Each year, at least 250,000 people sustain a spinal cord injury, followed by paralysis. To date, Wings for Life has funded 170 spinal cord research projects involving almost 500 scientists across 15 countries.