While we're awaiting basketball's next female signature athlete, Washington Mystics forward Elena Delle Donne is paying homage to the original.
Last night, Delle Donne took the court in a brand new Nike React Hyperdunk PE inspired by the Air Swoopes. She helped choose the colors and materials she'll wear to honor her hoops hero this weekend.
"This shoe is truly inspired by my favorite basketball player of all time, Sheryl Swoopes," Delle Donne told Nike. "There are a lot of pieces in the shoe that represent the Swoopes 1. If you look at the inside pattern of this Hyperdunk, it has the same pattern as on the Swoopes 1. My favorite part is the tab on the back of the heel, which was a signature element of the shoe."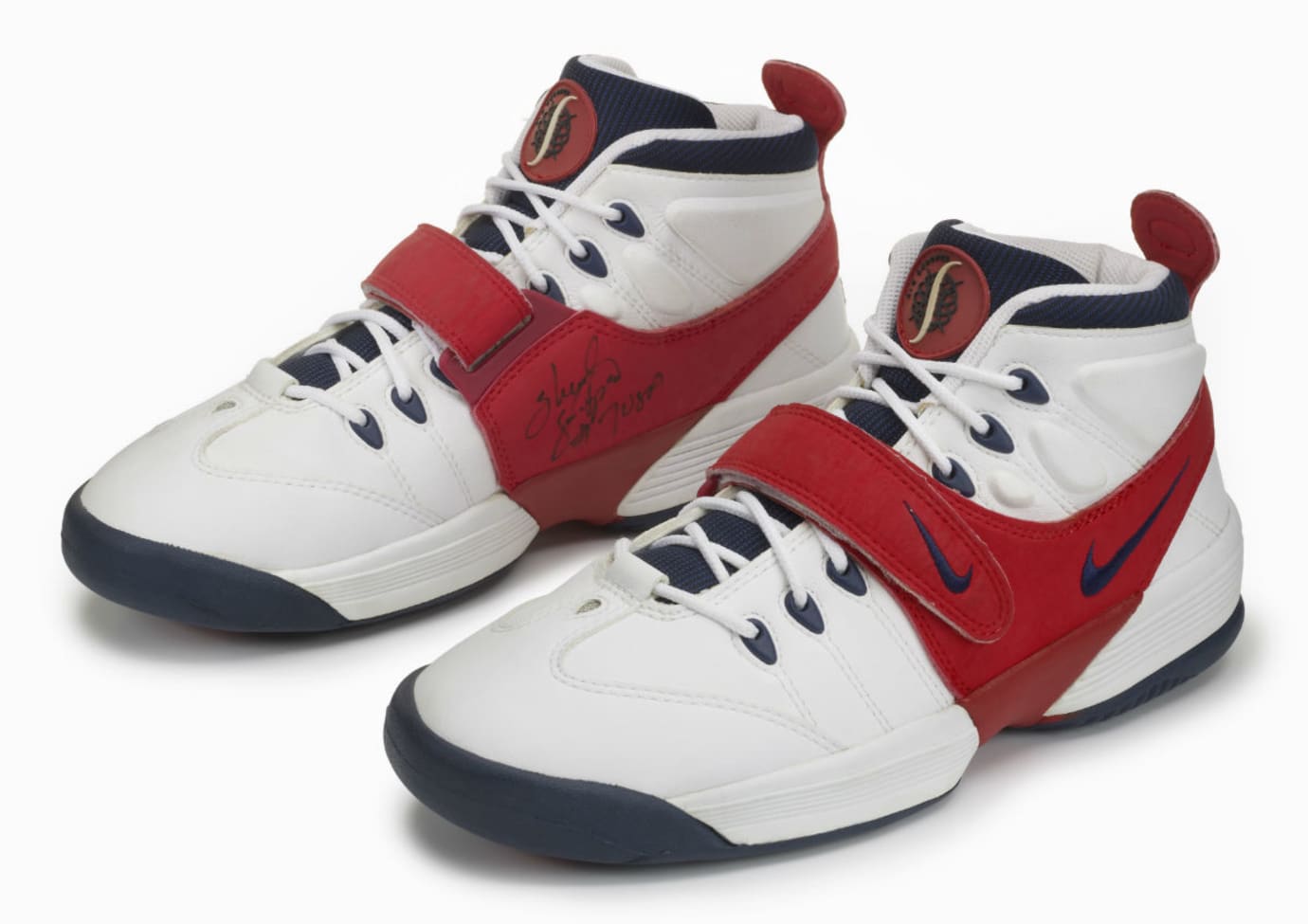 Also featured is angel wing tattoo embroidery on the backside of the tongues as a tribute to her sister Lizzie, as well as "Demand Excellence" on the outsoles.
Delle Donne's PE will be available to purchase on Saturday, Nov. 4.