The Cleveland Cavaliers are now the latest team to unveil their new Nike uniforms. The Cavs took to Twitter for the unveiling, showcasing both their "Association" and "Icons" editions (formerly known as "home" and "away," prior to Nike's rebranding). Per the Cavs' tweets, the Association style honors the team's NBA roots, while the "Icons" version represents the team's unique identity and heritage.
While many of the new uniforms we've seen recently unveiled feature familiar looks, the Cavs' new threads offer some noticible updates. This shouldn't come as a huge surprise to Cavs fans thanks to the team's announcement in May that they would be modernizing their logos.
Notable features of the new uniforms include co-branding from Goodyear's Wingfoot logo, a small leather patch with the number "1" representing the 2016 NBA Championship, and their "All For One" motto hidden on the shorts.
Gear featuring the new logos is already available on the Cavs' team shop.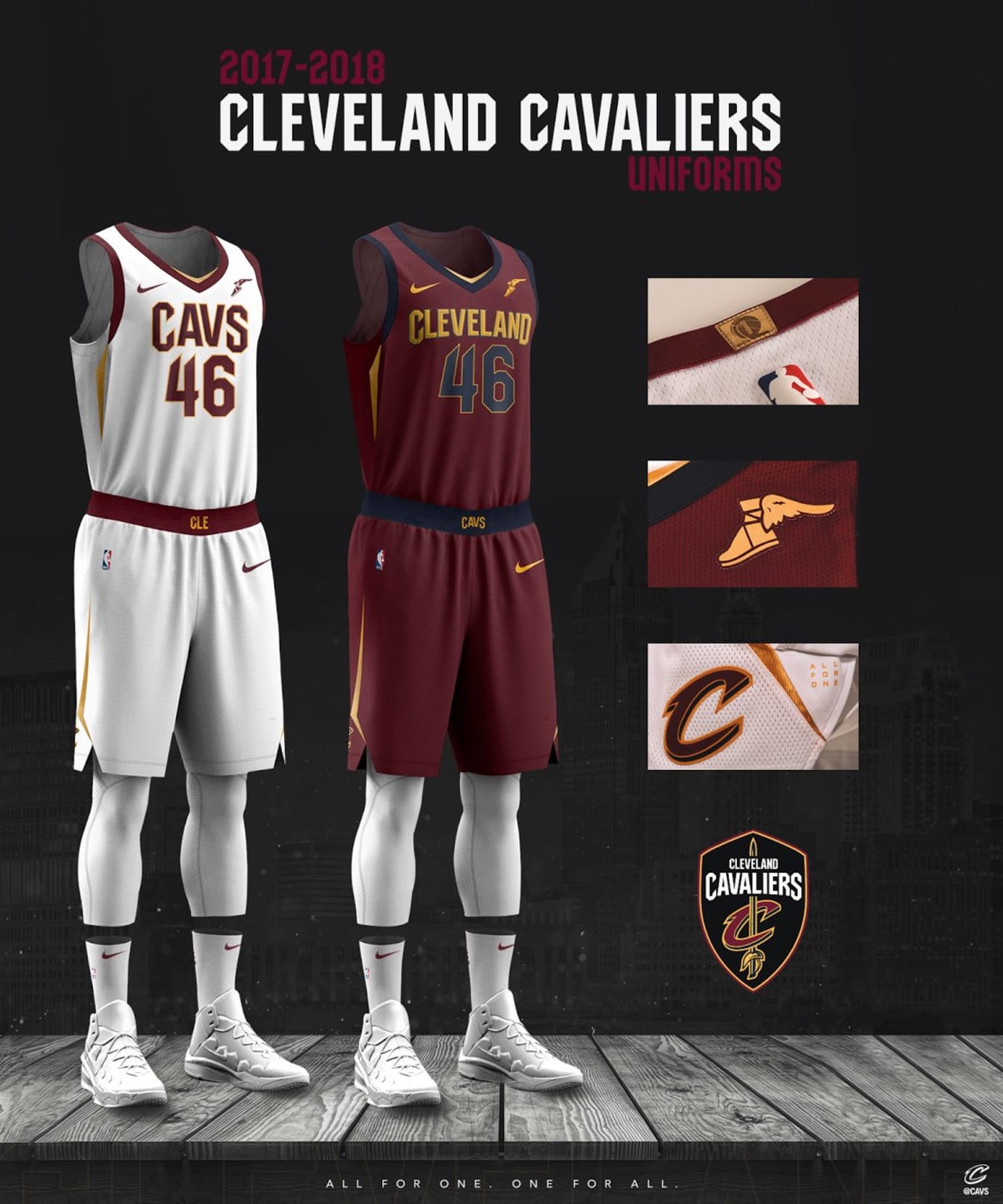 Association (white) → traditional color to pay homage to our @NBA roots#AllForOne pic.twitter.com/e53P8DpzXR

— Cleveland Cavaliers (@cavs) August 7, 2017
Icon (wine) → primary color to represent our unique identity + rich heritage#AllForOne pic.twitter.com/7zu4ZjkJIB

— Cleveland Cavaliers (@cavs) August 7, 2017