While the Nike sneakers worn during the fastest marathon ever, the Zoom Vaporfly Elite, won't be available at retail, the brand is releasing a similar shoe to the masses in the Zoom Vaporfly 4% ($250). When that's happening is unclear, though—the shoe has been delayed multiple times now, and there's still not a firm sneaker release date attached.
When Nike first announced the Vaporfly 4%, which uses the same combination of ZoomX foam and carbon fiber plate as the actual Vaporfly Elite race shoe, the model was set to release on June 8, alongside the Zoom Fly and Pegasus 34. It never did, though, and the original press release for the Vaporfly 4% has since been updated to say that the model releases "next month" (as of June).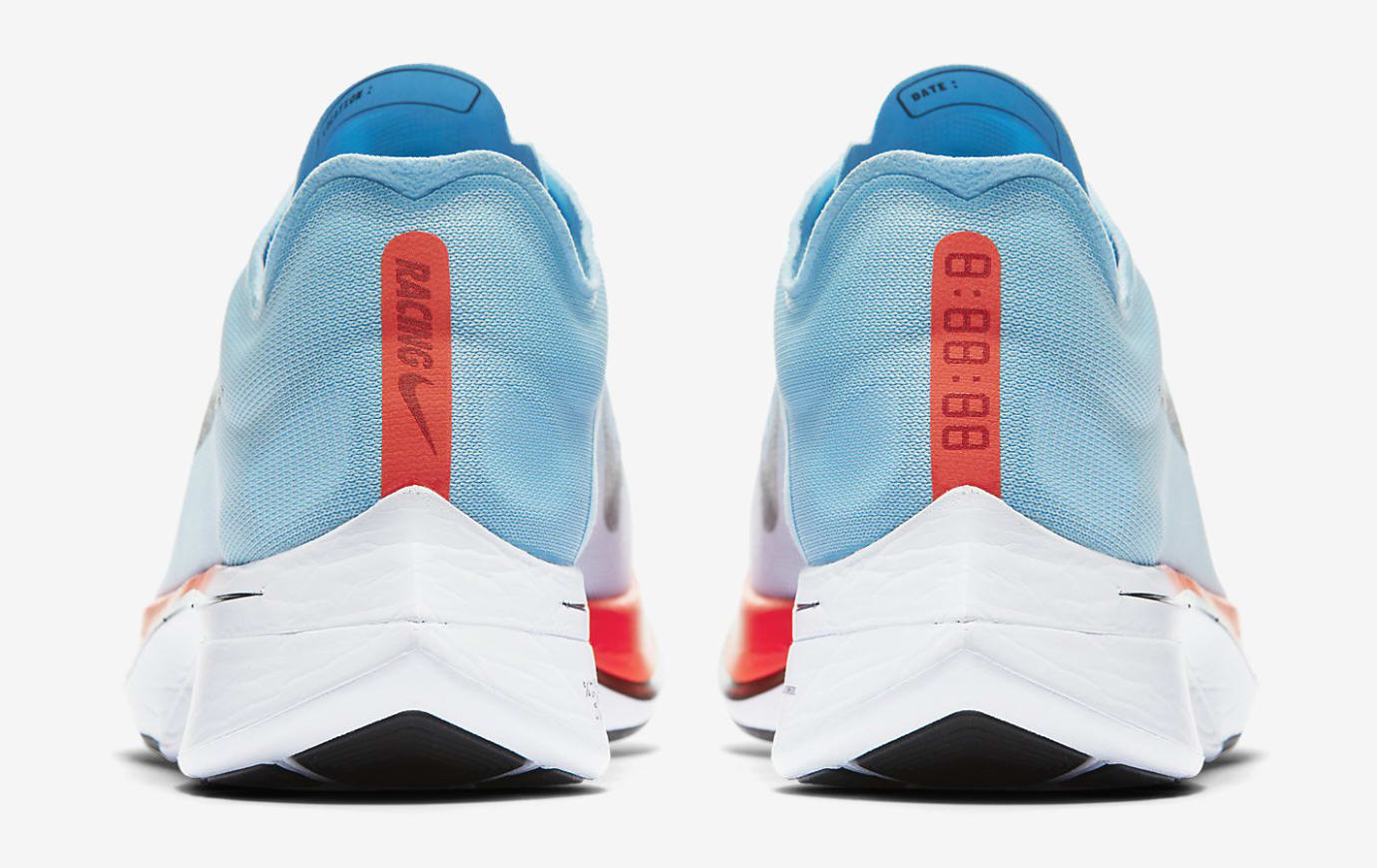 The sneaker launch calendars of chain retailers in the U.S. have suggested different release dates, none of which have happened. Stores like Eastbay listed the Vaporfly 4% as releasing on July 1, and then on July 15. Most recently, its calendar has Aug. 1, although it's likely that date is just a placeholder indicating the model will release sometime in August.
Nike isn't offering much info on the matter. According to a spokesperson, the sneakers will release in mid-July, but the brand has no explanation for the multiple delays.
The Zoom Vaporfly 4% is a significant shoe for Nike in that will be the first to release using its new ZoomX foam. Nike says the cushioning is "remarkably lighter, softer, and more responsive than traditional foams" and touts it as part of its "cushioning revolution," along with the VaporMax and React technologies.
The closest thing to the Vaporfly 4% currently available at retail is the Zoom Fly, which is quite similar aesthetically. That being said, the Zoom Fly lacks actual ZoomX foam, and has a carbon-infused nylon plate in the midsole rather than a true carbon fiber plate like the Vaporfly 4%.