Congratulations are pouring in for newly-christened MVP Russell Westbrook, who received his award with an emotional speech at the NBA Awards in New York City on Monday night. The latest person to commend Westbrook is Michael Jordan, who the OKC point guard has fostered a relationship with through his Jordan Brand endorsement.
"I got my first MVP award before my first ring, too," Jordan wrote in a brief note, before encouraging him to "keep going!"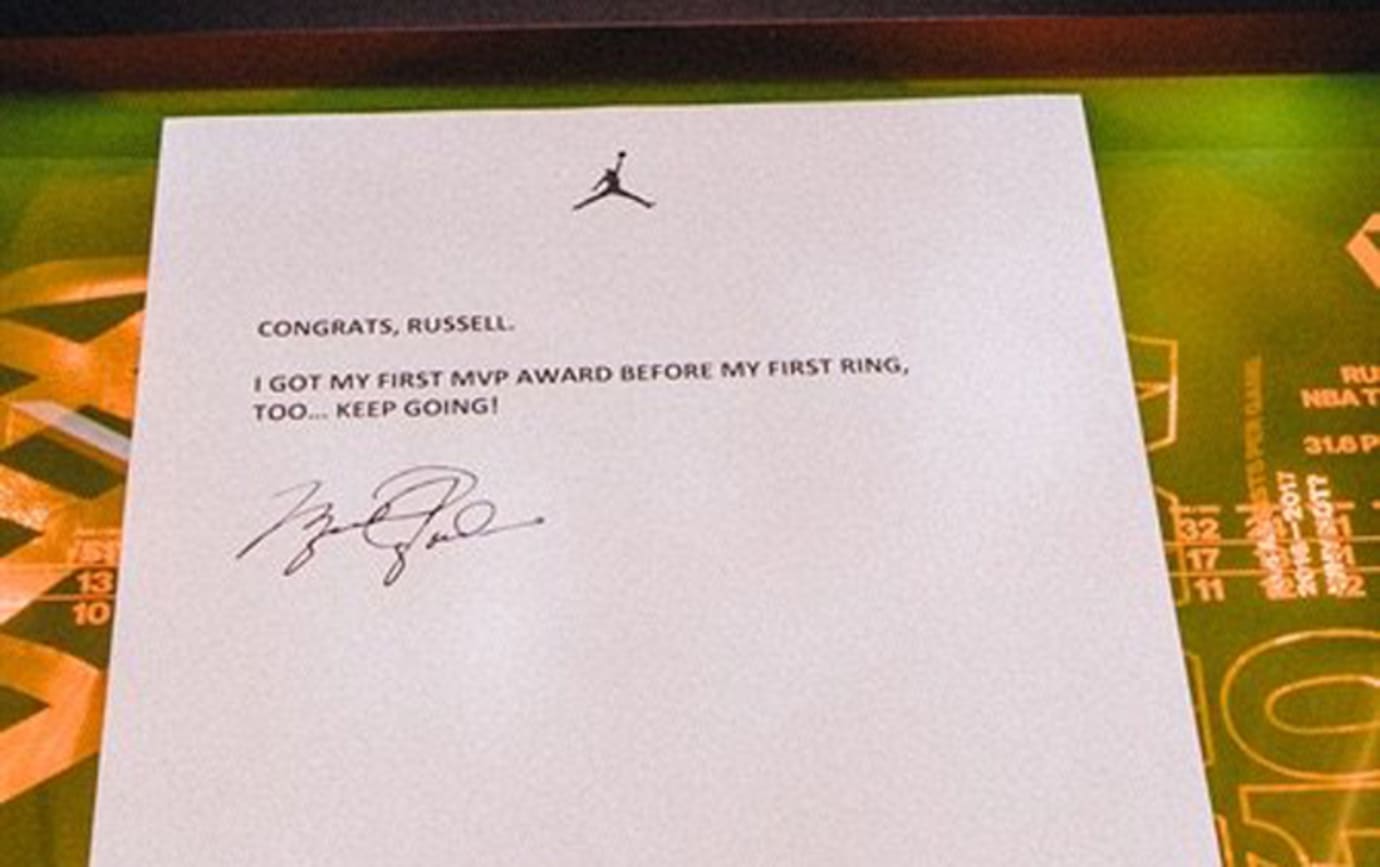 Westbrook also received special sneakers to mark the moment. A commemorative box set apparently given to him features a pair of Air Jordan 31s, which were made available to the public, and what look to be two player exclusive pairs of Air Jordan 10s in blue and orange, respectively. The sneaker arrangement in the box is a reference to Westbrook's 31-10-10 average for the season, each of the three models representing one of those numbers.