Reebok has added another rapper to its lineup of musicians, with Ohio's Machine Gun Kelly entering into a partnership with the sportswear brand. MGK joins the likes of other Reebok Classics-affiliated artists Future, Kendrick Lamar, and Teyana Taylor.
"All of them have been artists I've known throughout the come-up," Kelly told Sole Collector. "I always like being a part of something the homies are involved in."
Kelly will join the Reebok team as the spokesperson for a campaign surrounding its retro Club C sneaker. To hear the rapper tell it, the simplicity of the Club C's design is what drew him to it. 
"You can wear it with anything," he said. "It's the perfect complement to whatever outfit you choose."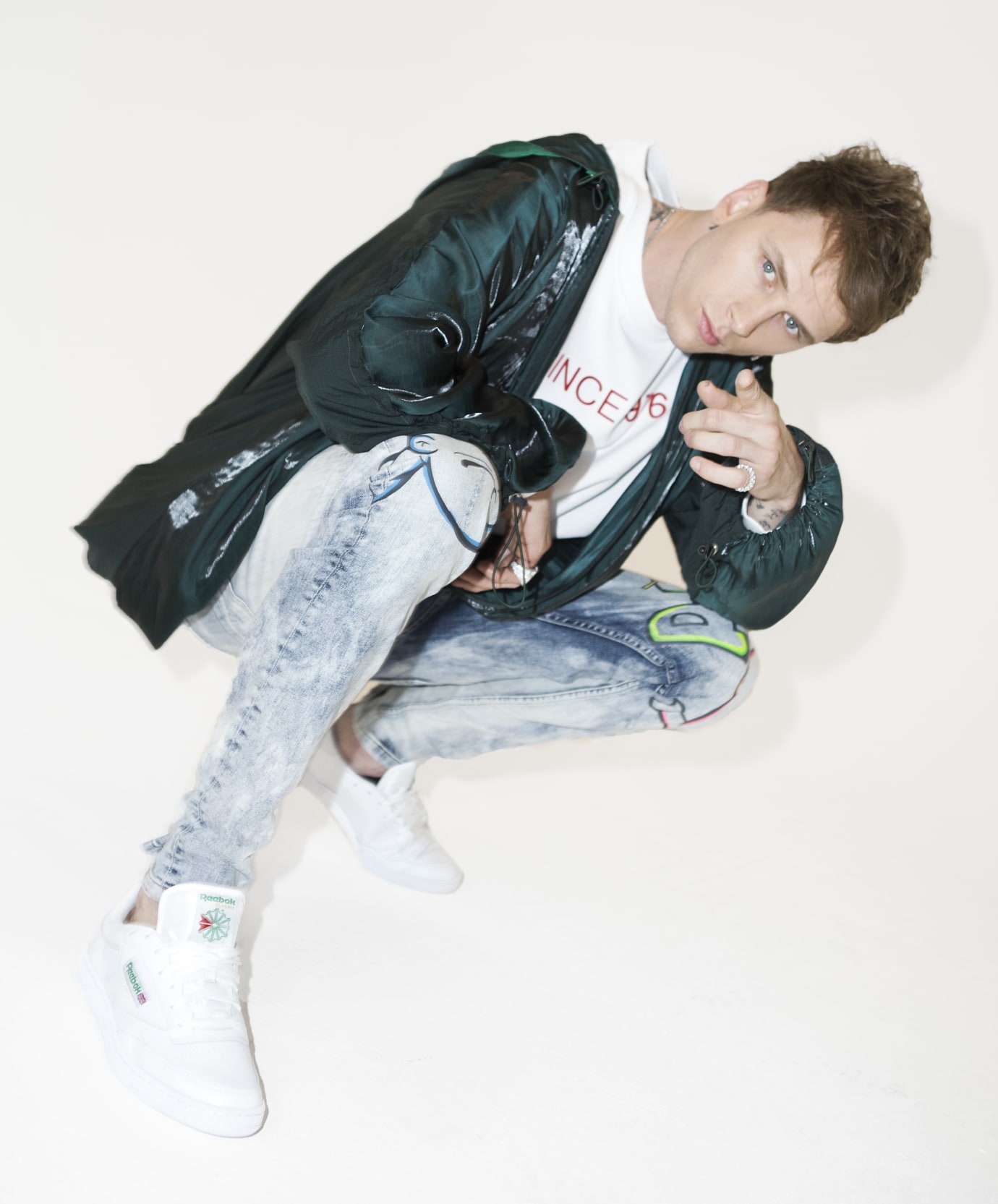 Over his career, Kelly has become known for his rebellious persona, which helped catch Reebok's attention. "His dynamism truly connects to our brand and really comes through in everything he touches," said Reebok's Director of Global Entertainment Marketing, Damion Presson.
Along with the campaign, Kelly also hinted at the potential for a future collaboration with the brand that would have him getting his own shoe. Ideally, he wants to create his own twist on the Club C in a matte yellow colorway. "That's all I talk about with them," he told Sole Collector. 
The Cleveland native said that this is certainly not something that he ever expected would happen to him. He always felt that he could make it in the rap game, but thought a partnership with a major shoe brand like Reebok would be unattainable. Kelly has always repped heavily for his hometown, and hopes this partnership can be yet another accomplishment to inspire his city.
"I'm just going to continue to boss-up for the city, and show the next era of kids coming from 'The Land' how far their dreams can reach."