At Nike, innovation and technology even extend to the offices, as seen at the brand's new space in Beijing.
Nike tapped Danish design firm Johannes Torpe Studios to work on the two floors of space under the concept 'Changing Perspectives.' The idea was to communicate the brand's history through the project, which ultimately consisted of 11 different installations. Johannes Torpe not only set out to tell those stories, but to create a space that engages staff and guests.
"The brand installations were designed as engaging touch points for occupants of the space," said Rachel Mackay, Project Leader. "It was important to us that the pieces would continuously intrigue and surprise those who interact with the workspace on a daily basis. We therefore created transformative pieces that aim to deliver new experiences each time they are viewed."
Some of the installations very clearly represent iconic innovations in Nike history, such as the Air Force 1, Cortez, Air Max 95 and Cortez. The reception area hosts the Magical Lamella Wall, which creates an optical illusion for viewers with a three-dimensional, color-changing wave inspired by the Nike Swoosh. The front view reveals a print of Nike co-founder Bill Bowerman's quote "If you have a body you are an athlete" mounted in the background.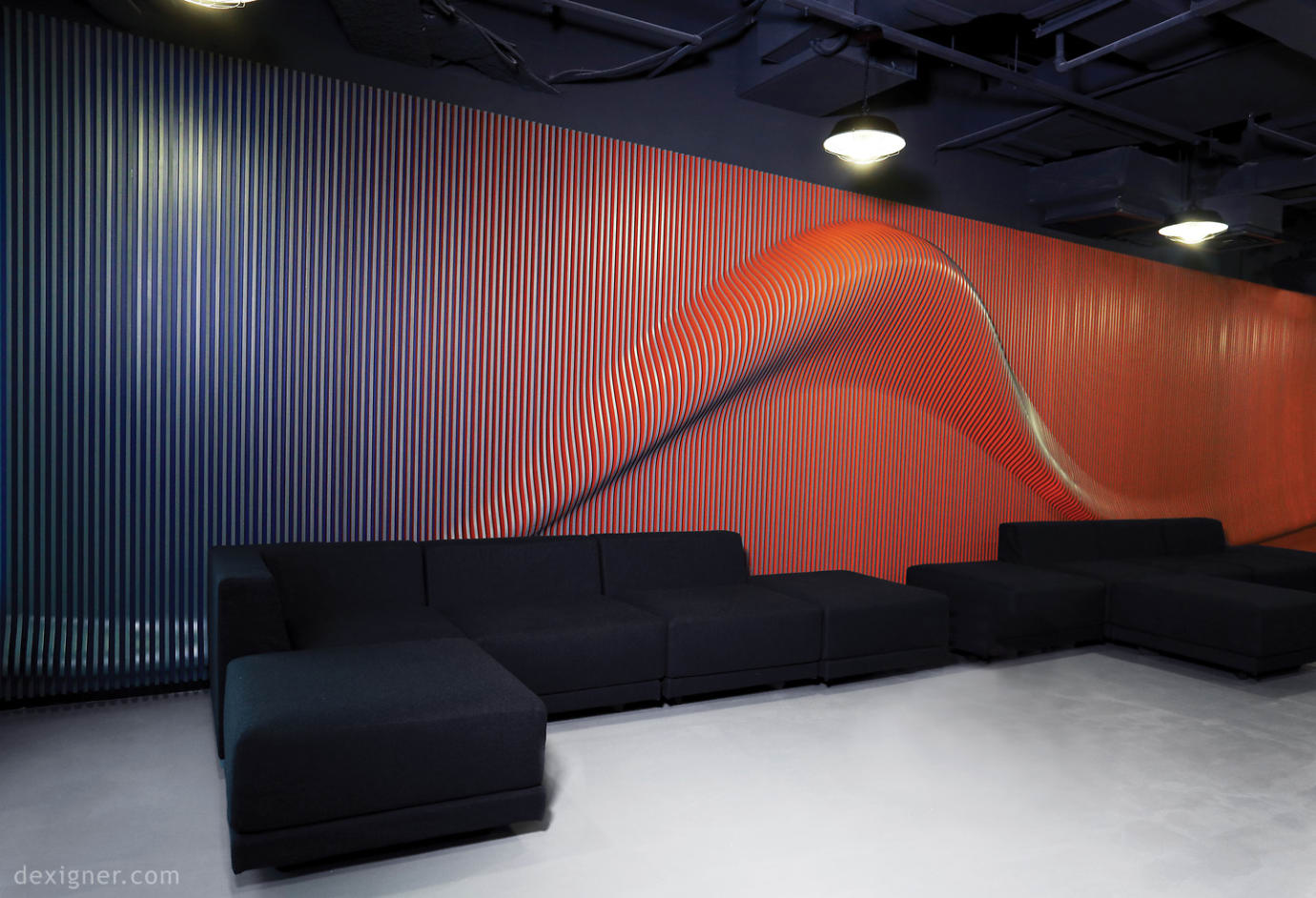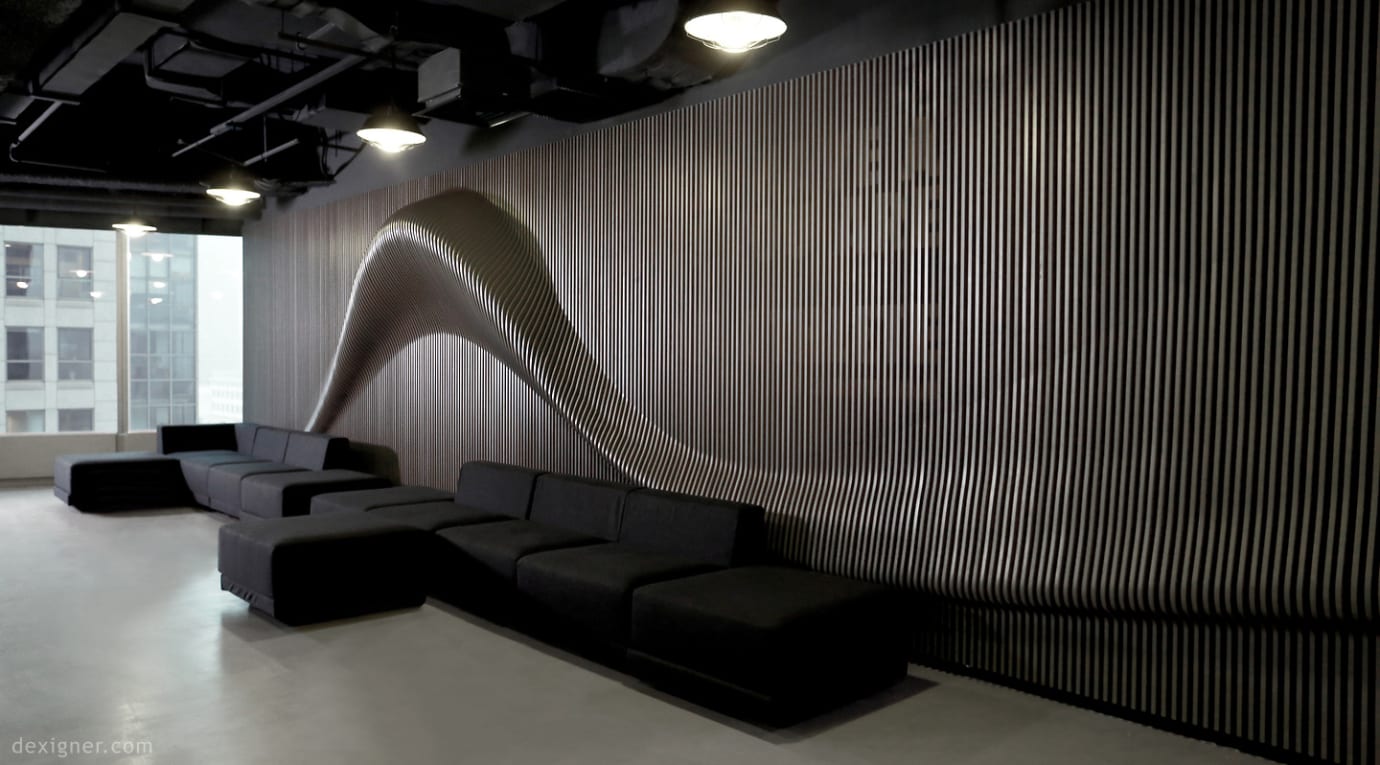 Visit Dexigner.com for more information on these installations.