The Nike Zoom VaporFly Elite has already secured its spot in sneaker history. The shoe, developed as part of Nike's Breaking2 project, was worn by Eliud Kipchoge as he ran the fastest 26.2 miles in human history (2:00:25) on Saturday for Nike's moonshot attempt to deliver a sub-two-hour marathon. Distribution of the model up to this point has been tight—it was made for Kipchoge and fellow Breaking2 runners Zersenay Tadese and Lelisa Desisa, who had pairs crafted to their exact specifications for the race, but hasn't really been seen on-feet elsewhere. Kevin Hart, an athlete of only slightly less accolades, also has them.
How did the diminutive entertainer manage access to one of the most advanced and guarded Nike designs to date? He's a Swoosh endorser, and was on the ground at this weekend's Breaking2 attempt in Italy.
"They gave 'em to me as soon as I got off the plane," Hart tells Sole Collector, "because I wouldn't have came if I didn't have 'em. I said, 'I need to have whatever the runners have, and that's even down to the tights and the arm sleeves.'" He adds that after seeing history made in the sneakers, he plans to get them autographed by Kipchoge and retire them rather than wear them on a regular basis.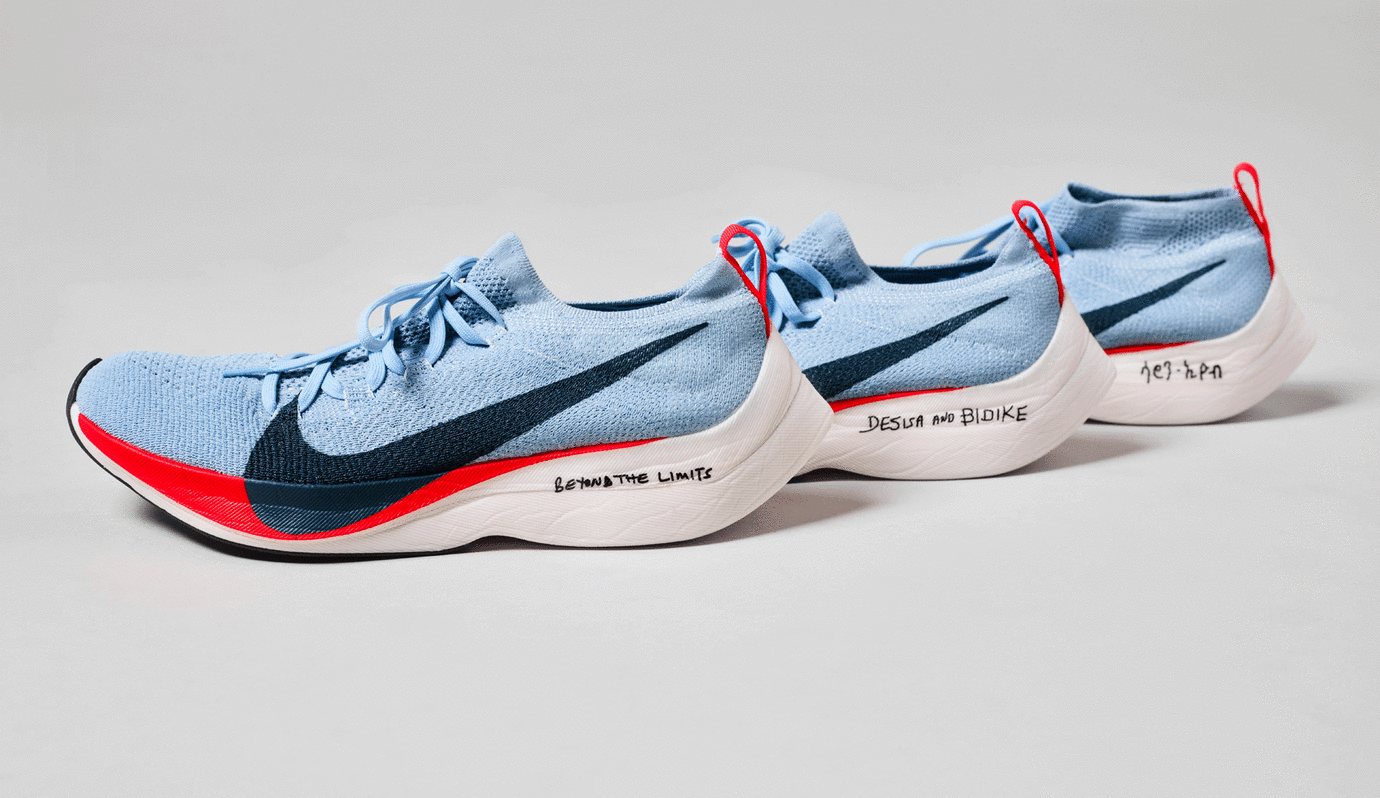 Nike is keeping quiet about exactly how many pairs of the Zoom VaporFly Elite exist, committing only to a ballpark figure of under 100. The brand says that there are no current plans to bring the sneakers to retail, although it is running a giveaway now to flow more pairs to the general public. On Sunday until midnight PST, anyone who completes a run of at least 5k in distance through the Nike+ Run Club app can enter to win one of ten pairs being given away. Nike is also set to give away more pairs on Sunday, May 14. More specific details on the giveaway are available here.
Even if the Nike Zoom VaporFly Elite were to release at retail, there's evidence to suggest that it wouldn't be the most accessible model. In the official contest rules for the giveaway of the shoes, the approximate retail value is listed as "up to $525." That being said, Nike plans to release a duo of sneakers at retail on June 8—the Zoom VaporFly 4% and Zoom Fly—that use similar cushioning in the soles.