Adidas had an impressive marketing moment at Art Basel last November, the brand giving away 1,000 free pairs of the ADV EQT sneakers seen above at the Miami art fair. It may end up costing the Three Stripes in the long run though—a lawsuit filed in Florida on Tuesday by organizers behind the event alleges that the sneaker company used Art Basel's trademark without permission.
The claim, spotted by The Fashion Law, specifically calls out the "ART BASEL" text that appears on the sneaker's tongue. It also references the appearance of "ART BASEL" in the product name seen on tags adorning the shoes and accompanying boxes.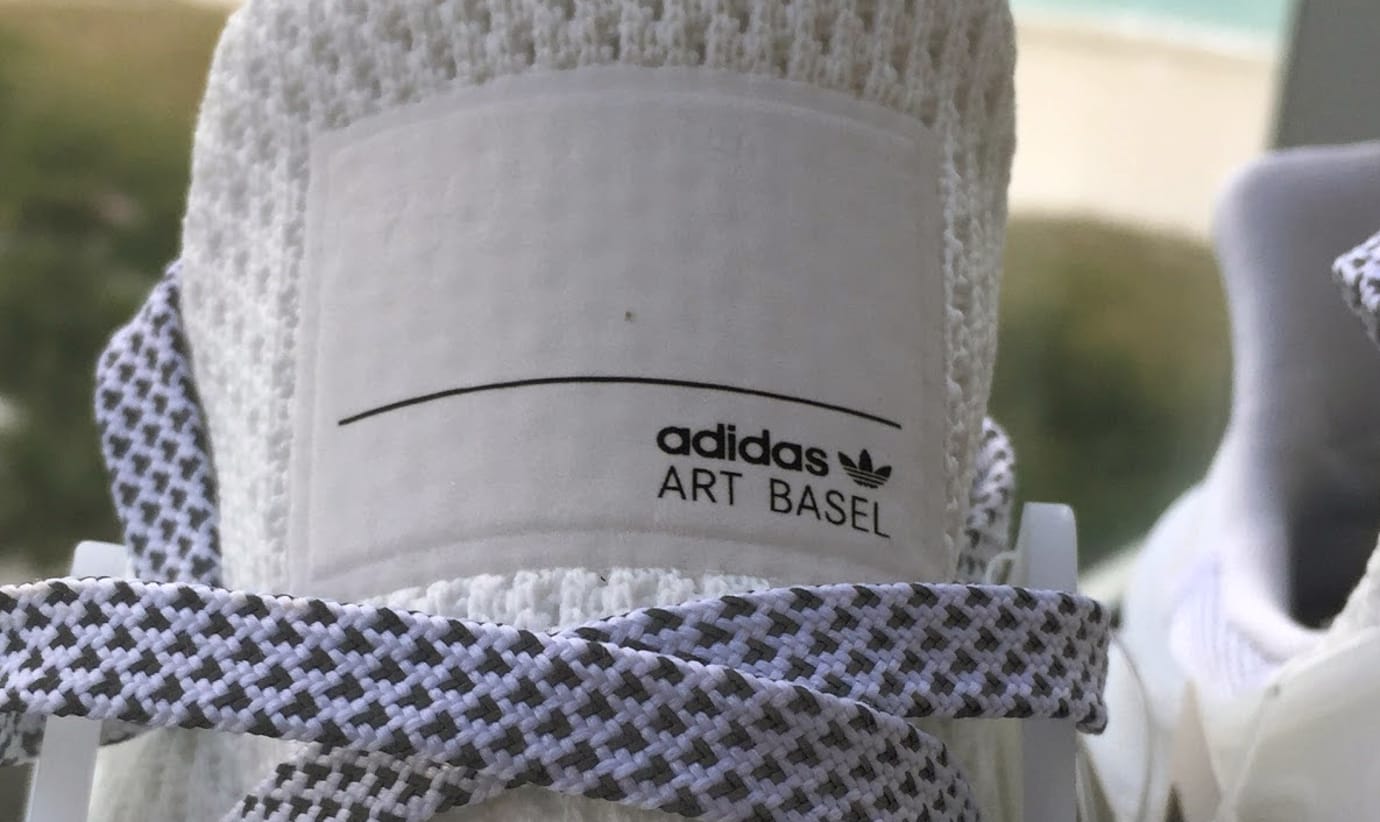 Adidas did not officially partner with Art Basel for this product launch, hence the lawsuit. The filing alleges that the Adidas sneakers' use of Art Basel branding portray a false "association, show partnership, sponsorship or other affiliation between Plaintiffs and Adidas."
Claims brought by plaintiffs MCH Swiss Exhibition LTD. and Art Basel U.S. Corp. include infringement of a federally registered trademark and false designation of origin.